The Online Architecture and Design Exhibition
flat roof tile
PLATE DE PAYS
Plate de Pays, another outstanding tile from Monier, is a testament to the aesthetic quality of roof tiles that go beyond protection from the elements. These French tiles ...
See the other products
Monier Braas
... of them can cover a square metre with a basic roof frame gap of 32.7 to 35.7 cm a classic format for roof frames in restorative construction work. This means that sloped porch roofs ...
See the other products
ERLUS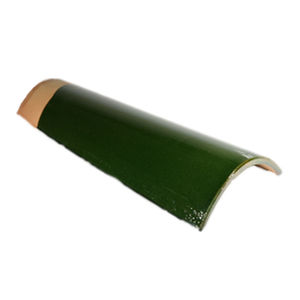 bullnose roof tile
GLAZED CURVED
Length: 50 cm
... available upon request Frost resistant Imperishable Anti-moss Products in stock - Shipping within 48 h Use : Roof Roof ridge Pool house roof Dovecote, bell tower Wall-top
See the other products
TERRES CUITES DE RAUJOLLES
As far as the colour, finishing and shades are concerned, the roof tile after being bought will not be considered defective when compared with the sample. We advise the laying of the tile, ...
See the other products
Umbelino Monteiro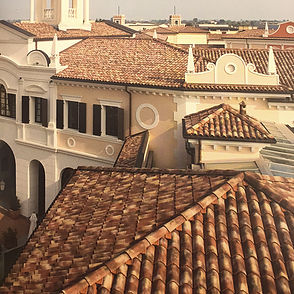 Roman roof tile
VENEZIANI
... ROOMS, MUSEUMS, HISTORIC PALACES, RESTAURANTS... Some material is created upon request for specific projects, so the terracotta can also fit perfectly in the USA for historic renovations of old or even contemporary ...
See the other products
TerracottaItaly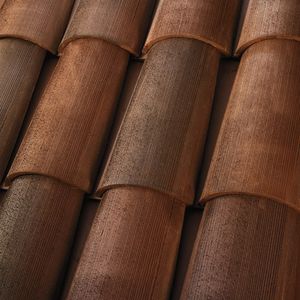 Roman roof tile
2-PIECE MISSION
Width: 7, 9 in
Length: 18 in
Two-Piece clay tiles have been the ultimate roofing product for millenniums. Our highly refined modern manufacturing techniques have enabled Boral Roofing to improve on the ageless tradition and style ...
Roman roof tile
COPPO TETTOVECCHIO
Terracotta "Coppi" combine technology and product quality with the beauty of tradition and the naturalness of the raw material, making the roofing naturally transpirable. The entire range, obtained through a precise selection ...
See the other products
edil stone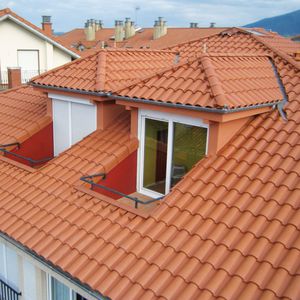 Width: 29 cm
Length: 46, 45 cm
... and very cold climates. The ceramic tile Logica Onda can be installed easily on mixed boards and battens. The Ceramic tile Logica Onda of tejas Cobert provides exclusive details of a high-end tile ...
See the other products
Cobert
Width: 26 cm
Length: 42 cm
Our centenarian experience in the terracotta market finds its maximum expression with the Corporeale, where the outline of the old furnace Coppo is married to the security of the joints of the printed tiles. ...
See the other products
Tognana industrie e fornaci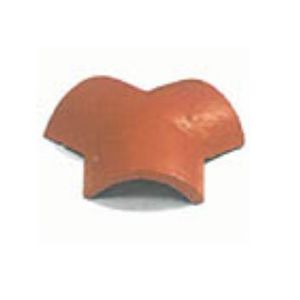 It is a three-way ridge cross. It is used to join 3 hips, which converge in the same point of the roof. Rounded cut, which permits roofing linear continuity. Weight: kg. 6.4
See the other products
Gambale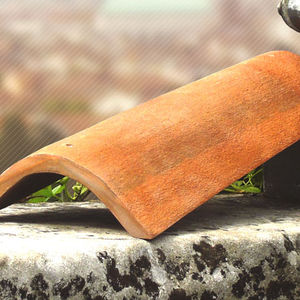 Width: 14, 18 cm
Length: 46 cm
... photovoltaic roof-tile with a natural look, realistic surface and easy to install. A new technology that achieve the maximum architectural and aesthetic integration. Invisible Solar is a new technology ...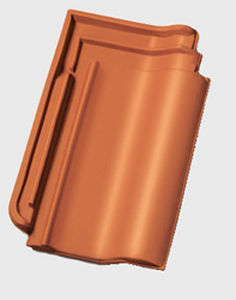 Width: 26 cm
Length: 42 cm
The lightly curved shape of this tile gives the roof a uniform, harmonious appearance. It is particularly suited for roofs with multiple sections.
See the other products
Dachziegelwerke Nelskamp
Width: 160 mm
Length: 260 mm
Dimension 260 x 160 x 12 (mm) Weight 1.0 Kg/v Color Red
See the other products
gomdatviet
ventilating roof tile
METAL-VENT
Sanitary ventilation made of metal with ventilation hose DIA 70/100 Dimension: Length: 350 mm Models: sheet steel, galvanised full metal, copper full metal, titanium zinc Colours: RO=brick-red, BR=brown, AT=black-grey
ventilating roof tile
MODERN : UB62 MD/MDA
... high performance whilst retaining the aesthetics of the roof design and is available in 4 colours. It is designed to provide ventilation of the roof space, either at high or low levels for roof ...
french roof tile
IDEALSUPRA®
Width: 288 mm
Length: 478 mm
... IDEALSUPRA® impresses at first sight thanks to its unique dynamic line.The hollow interlocking tile boldly emphasises the experience of severalt housand years of roof tile production, ...
See the other products
Laumans
Width: 20 cm
Length: 60 cm
... sight of roof tiles of days gone by. Each one the same but each different, sitting in a sky of trusses and beams, giving the warmth and protection, only found in terracotta tiles. Bernasconi ...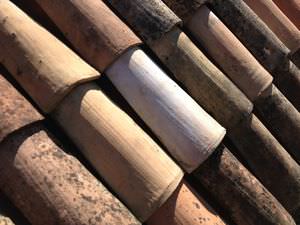 BCA reclaim, stock & supply antique reclaimed roof tiles, hand-made bricks & walling stone for authentic projects across France, Europe & worldwide. Visit our stockyards, Frances best.
See the other products
bca materiaux anciens
flat roof tile
SCANDOLA ROTONDA
... the drawing and the DWG file were taken in April 2004 and are subject to minimal variation depending on the shrinkage of the clay.
Roman roof tile
ITALIAN PAN
... tegula or embrice, this type pan tile dates back to greek and roman antiquity. It is characteristic of modern and traditional Italian roofing to this day from central to southern italy. The utility of the Italian pan ...
Roman roof tile
NATURAL RED
The uniform red colour of this tile is obtained by the blending of special clays that are frequently used in ceramics making it possible to reach a higher firing temperature and as a result, greater chromatic ...
See the other products
VE-VA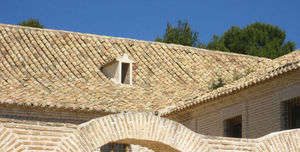 Width: 120, 150, 200, 220, 250 mm
Length: 250 mm - 500 mm
... S.Anselmo. The frequent target of S.Anselmo is to create the perfect clay product that can be suitable to any building needs with different shapes and colours time by time. Tavelle – Ceiling tiles ...
See the other products
Santanselmo Group
Roman roof tile
ROOF TILE
Width: 50 cm
Length: 25 cm
Vicente Camp S.L. produces handcrafted terracota tiles in different sizes. It´s also possible to produce in the size or shape that the project demands.