The Online Architecture and Design Exhibition
tempered glass panel
RIBBONS by Alexander Girard
... abstract or geometric patterns. Glass TypeClear tempered safety glass;Low-iron PPG Starphire® tempered safety glassGlass SizesFabrication sizes up to 72" x 144";AST Digital Printing: Fabrication sizes ...
See the other products
Skyline Design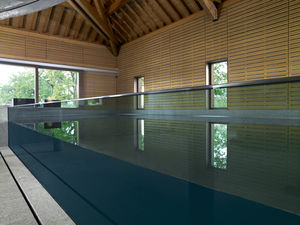 partition wall glass panel
double-glazed glass panel
SKYLIGHT
The Skylight system ensure an optimized PV electrical generation adding multifunctional passive bioclimatic properties of thermal inner comfort since most of the UV and infrared radiation from the sun will be harvested ...
See the other products
ONYX SOLAR
tempered glass panel
BETOGLASS®
... or other mechanical fixings are required. By combining coloured glass and Hering architectural concrete, planners and architects can create a unique facade area, either as an all-glass building, i.e. ...
patterned architectural glass
MIRRORUNIQUE™ : GOLD VEIN
... latest technologies to offer our exciting new MirrorUnique™ line of specialty glass. Unlike any other product currently on the market, we offer the finest hand silvered glass organically antiqued with ...
See the other products
Aag-glass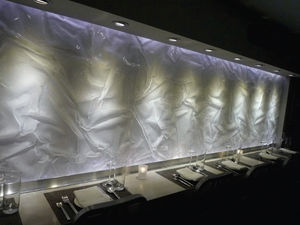 interior glass panel
ARRIGADO
... Individually handmade using casting on carved molds, this texture pattern has a translucency option of clear, frosted, matte or colored.
See the other products
BermanGlass
patterned glass panel
PCM
Translucent glass facade with latent heat-storage modules to conserve solar energy for night heating
patterned glass panel
RETROLUXTHERM
... SHGCvalues RETROLuxTherm louvers are produced as readymade insets for installation between the panes of double or triple insulation glass units. The thickness of the glazings and their functional layers are dimensioned ...
See the other products
arbucomp
patterned glass panel
IVORY
The finishes describing the wide range of colors and patterns that can achieve FerroMurano solutions for Interior and Exterior Decoration.
See the other products
Ferro Murano srl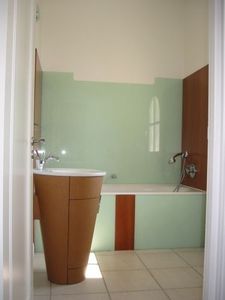 See the other products
Miroiterie de Chartreuse
laminated glass panel
VANCEVA
... brings colour into our lives: Roofing that reflects the blue of the sky, visually exciting glass walls and designer furniture with colour and light effects. Visions that were previously limited in practice ...
See the other products
Semcoglas Holding GmbH
float glass glass panel
CRIBLIND® P OMNIARMOR
Criblind® P Omniarmor is a clear bullet-resistant security glass made of several clear float glass panes interlayered on polyvinyl butyral surfaces together with a layer of polycarbonate on the inside.
See the other products
CRICURSA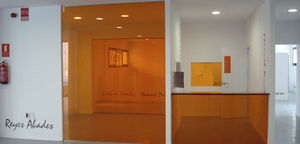 laminated glass panel
LAMIDUR®
... techniques for manufacturing glass for vertical surfaces: Vitrified technique, with which you can choose the color from the entire RAL. Silkscreen technique, which allows to customize a wall with silkscreen chosen by ...
patterned glass panel
RAINFOREST Panel, kiln cast glass by hand
Panels and tiles can be made up to required size and thicknesses to fit interior spaces. Panels can function as windows, room dividers or as decorative art as an alternative to paintings. Light can also ...
blown glass panel
GRADUATED SHADING
... mouth-blown sheet glass is given their tint not simply by adding colour to the batch. Their colouration is created by means of the flash technique: The clear or tinted carrier glass is overlaid with one ...
Glass is the traditional greenhouse covering that is used in a myriad of ways in today's market. Today's glass products allow for wider bar spacing and still withstand the required snow and wind loading. ...