The Online Architecture and Design Exhibition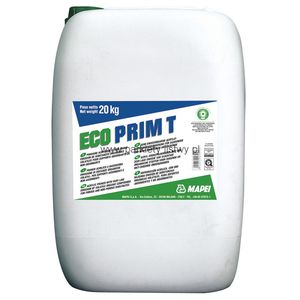 acrylic primer
ECO PRIM T
See the other products
MAPEI FRANCE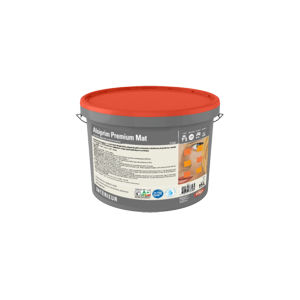 See the other products
ALSECCO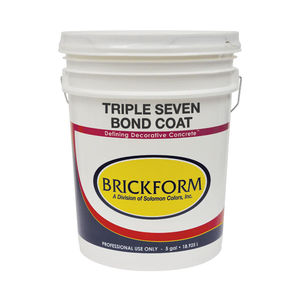 concrete primer
BRICKFORM : BC
BRICKFORM Triple Seven Bond Coat, Primer for Cementitious Overlays BRICKFORM Triple Seven Bond Coat is an entirely new concept in primers for cementitious materials. It prevents the concrete ...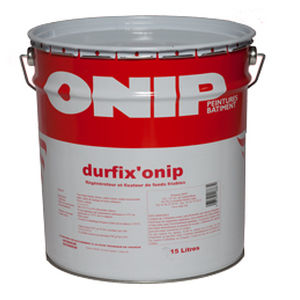 polyurethane primer
DURFIX
See the other products
PEINTURES ONIP
mortar primer
ACCROSOL PLUS
See the other products
PRB
acrylic resin-based primer
SILICAPRIMER
... walls and floors to improve the adhesion of plasters existing and newly developed cementitious and gypsum-based plaster, concrete, cement slabs, bricks, cement, lightweight objects and surfaces not very absorbent such ...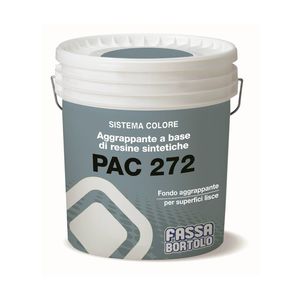 ... synthetic resins for gypsum based and limegypsum based plasters on concrete substrates Use PAC 272 is used to improve the adhesion of gypsum-based and lime-gypsum based plasters on concrete substrates. ...
See the other products
Fassa Bortolo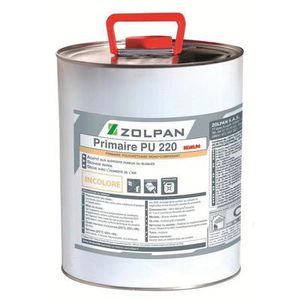 concrete primer
PRIMAIRE PU 220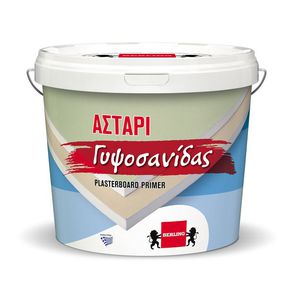 concrete primer
PLASTERBOARD PRIMER
Plasterboard primer is a water based, white acrylic primer with good opacity for interior surfaces. It reduces the absorbency difference of the surface to be painted and especially the absorbency of the ...
See the other products
Berling Paints
masonry primer
VALSPAR® MASONRY & STUCCO
Seals above grade interior and exterior masonry, stucco and concrete Rejuvenates faded vinyl, old brick and stucco 100% acrylic Low odor, low VOC Fast drying, recoat in 1 hour Use on vertical surfaces only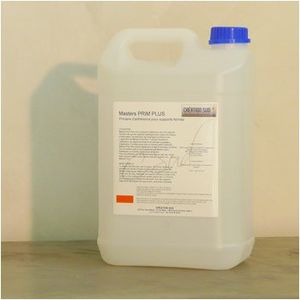 synthetic resin primer
MASTER PRIM PLUS
See the other products
Creation sud
epoxy primer
SIRIOEPOS 813
... light mechanical strenght. Perfect penetration on the floor and concrete support. Applications: Trasparent epoxy paint fo rthe reinforcement of industrial floor and as a primer an every concrete; ...
See the other products
proind
masonry primer
PERDÜRE E02
... epoxy primer for concrete and masonry surfaces. It combines the properties of water insensitivity with good wetting properties. It provides excellent filling and sealing properties needed under high ...
See the other products
Duraamen Engineered Products Inc.
Water-based anti-rust multi-substrate bonding primer ANCORPRIM'O is a water-based primer with excellent adhesion to all substrates, even difficult ones. ANCORPRIM'O gathers high efficiency of oil-based ...
See the other products
Comus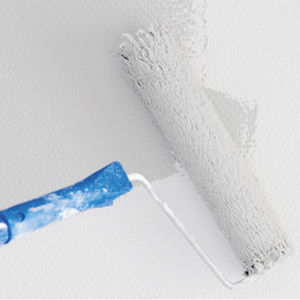 masonry primer
MINERAL FILLER
This is a new hybrid product composed of a mineral primer and a first layer of paint. It regulates substrate absorption and texture where there are different spots to be leveled. Graphenstone Mineral Filler is a versatile ...
concrete primer
OPTIGRUND
Primer to equalize rough, porous, absorbent or slightly sanding renders/plasters and concrete surfaces and interior gypsum building and plasterboards before applying emuslion-, silicone resin- or polymer ...
See the other products
Caparol
concrete primer
FIX"O"PRIM ECOLABEL
This product obtained the Ecolabel* certification because it meets the environmental requirements and the European Union environmentally label system's use aptitude performances. Conditioning : 1 L - 4 L - 16 L Average return : 10 m²/L
See the other products
BB FABRICATION RENAULAC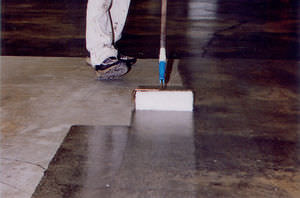 concrete primer
4-HOUR EPOXY
... Benefits of 4-Hour Epoxy Primer – Concrete Paint Primer: Penetrating primer which can be top coated in only 4 hours Virtually solvent free Can prime and coat in same ...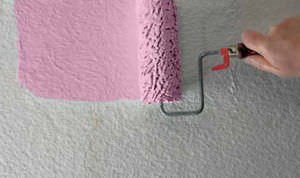 ... ready-to-use primer with visible grain. Paintlike consistency. PACKAGING 5 and 20 kg tubs. ACCEPTED SUBSTRATES Can be applied onto interior and exterior walls, and also onto ceilings. Smooth cast-in-place concrete. ...
See the other products
SEMIN
concrete primer
KTISEPOX PR
Transparent epoxy primer system (2-components) with solvents and very strong adhesive properties. KTISEPOX PR is applied as a primer on surfaces that are to be covered with KTISOFLOOR or KTISEPOX epoxy ...
See the other products
Ktisis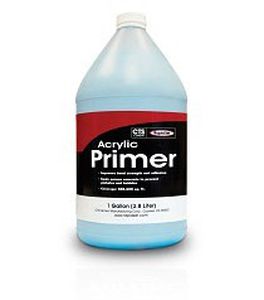 concrete primer
RAPID SET®
... square feet. DESCRIPTION: ACRYLIC PRIMER is a concentrated acrylic primer that improves the adhesion of Rapid Set TRU Self-Leveling and LevelFlor to properly prepared concrete. ACRYLIC ...
See the other products
CTS Cement/ Rapid Set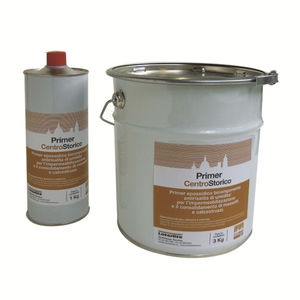 epoxy primer
CENTROSTORICO
DuPont™ Adhesive/Primer is a high performance adhesive/primer designed to help create a high strength bond between self-adhered flashing products and wall surfaces where either adhesion can be difficult ...
BWK Haft-Fix Primer is a ready-to-use, solvent-free, permanent adhesive and moisture-resistant adhesive primer for optimal pre-treatment of porous and non-porous or highly absorbent surfaces, for adhesion ...
concrete primer
PERFECT GRUNT VHCT
... absorbent mineral building substrates inside and outside buildings. Especially for substrates made of cement-lime plasters, concrete, bricks, as well as absorbent plasters and other porous materials showing the need for ...