The Online Architecture and Design Exhibition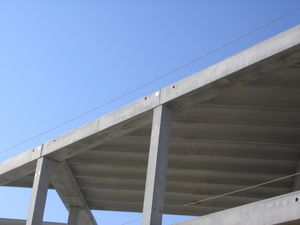 concrete deck slab
FLAT TT
Width: 250 cm
SHORT DESCRIPTION:Flat ribbed soffit roofing completely made from completion elements in concretes without the need for additional castings or further reinforcement. All elements present open surfaces with smooth metal form cast lining FIELD ...
See the other products
Mozzo prefabbricati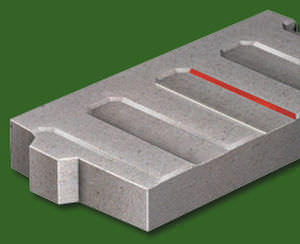 reinforced concrete deck slab
Lefix
... concrete slab includes an additional safety feature: a ribbed surface. The surface creates a vibration for the driver of the vehicle in the case of sleepiness or distraction, alerting him to the fact that he has gone ...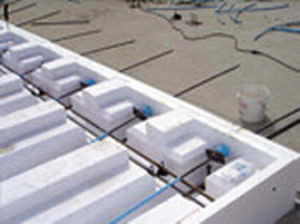 polystyrene deck slab
LITE-DECK®
Lite-Deck® is the solid concrete alternate for conventional floor and deck applications in homes, townhouses or apartment buildings. The Lite-Deck® ICF System is a lightweight, stay-in-place ...

concrete deck slab
HOLLOWCORE
Cornish Concrete Products Quicklay Hollow Core Floor provides a fast labour saving method for laying suspended flooring. Floor Planks are nominally 1200mm wide, purpose made to suit particular requirements, prestressed with continuous ...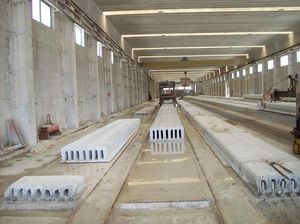 ... ahieved. Ballut Blocks manufactures six basic types of prestressed hollow core slabs, defined according to their thickness (from 150mm to 450mm) and reinforcement type. These slabs are all 120mm wide.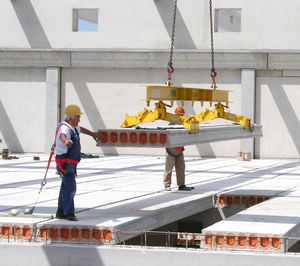 concrete deck slab
BRESPA®-DECKEN
BRESPA®-Decken from DW Systembau are available in Germany for more than 30 years. The outstanding advantages of pre-stressed prefabricated concrete floors are the bearing capacity combined with extremely low material consumption and ...
wooden deck slab
VISI 4,50 m
See the other products
HAAS WEISROCK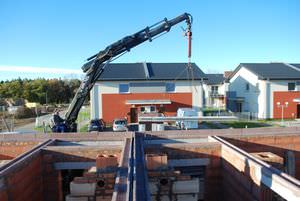 concrete deck slab
SPK / SMART SERIES
NEW! SMART floors with a span of 60 cm!!! (width 45 cm or 60 cm, height 20 cm, span up to 9 m The main advantages of the product offered by KONBET Sp. z o.o. Sp. k. are: Low deadweight – SMART is lighter than ceramic floors, for example ...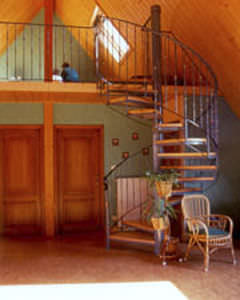 wooden deck slab
VISI-DALLE
See the other products
Haas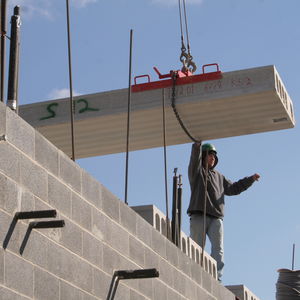 prestressed concrete deck slab
NICORE™
Since Nitterhouse produced its first block of concrete back in 1923, we've continued to push innovation to develop an extensive product line through superior engineering and modern technology. Our NiCore™ hollow core concrete is a precision-manufactured, ...
Now more than ever owners have found that decking is a wonderful way to encourage tenants to enjoy the outdoors. Whether it is for sunbathing, lounging, gardens, dining or simply the urge to feel connected to nature city ...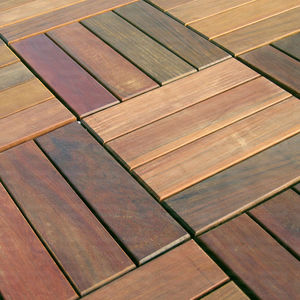 ... Ideal for gardens, terraces and outdoor walkways, particularly in areas where the decking may have to be removed. Ravaioli Legnami offers a range of pre-assembled deck tiles in Angelim Amargoso, FSC ...
The freedom of interpretation is enriched with new shades with the windows and doors in wood and steel. Steel, always appreciated for its beauty and strength, binds to heat and prestige of the main wooden structure. The external cladding ...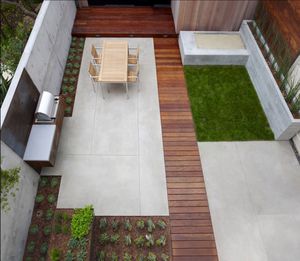 Ductal® UHP concrete deck slab