The Online Architecture and Design Exhibition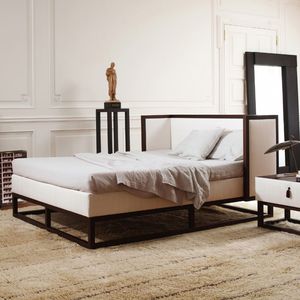 Double bed with geometrical design and padded base with springs. Frame in solid oak, natural or tinted. Headboard and frame padded and upholstered with fabric or leather. Offered in 3 versions: - bed ...
double bed
ELITE by Alessandro Andreucci
A new bed within Olivieri range . Fabric or leather, multilayer structure, different density shaped padding and visible sewing. Precious details, either on structure and padding, for a product of high quality value.
See the other products
Olivieri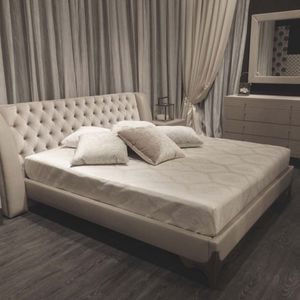 double bed
RUBINO by Norberto Deltinetti / Monica Bernasconi
... requiredfabricsleather (US only) or c.o.m.coloursleather (US only) - black/brown/red/putty/wolf greycom quantity12m (13½ yards)based on plain fabric, standard width 137cm (54")leather - 4½ large hides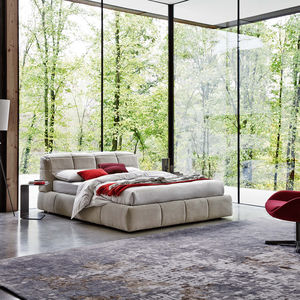 double bed
DUNN by Spessotto & Agnoletto
Dunn is a fully-quilted bed, designed to suit anyone looking for comfort and style. The headboard houses headrests aligned with the back panel that can be positioned to suit individual needs. The headrests ...
See the other products
Ditre Italia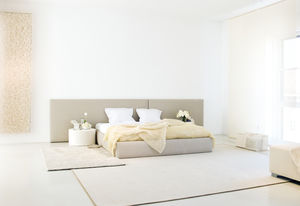 Woodnotes bed sides are upholstered with Sand paper yarn cotton fabric. Includes slatted bed base. Materials Woodnotes bed includes three sides and slatted bed ...
double bed
FACE by Massimiliano Di Domenico
... a comfortable bed which can be used in any contemporary interior. The headboard is designed to act as a soft, cosy pillow with tailor-made details. A young, informal bed, allowing you to use the sleeping ...
See the other products
My Home Collection
... sophisticated design with a functional headboard due to its container pocket. The headboard and frame can be upholstered with fabric or leather while the feet are in solid wood in wenge or canaletto walnut finishing. ...
See the other products
De Rucci Beddings Co., Ltd.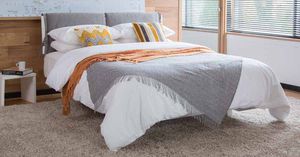 ... standard upholstery bed and a platform upholstery bed. The Four Seasons Bed is available in a choice of 7 different fabric finishes, so you can choose the perfect finish ...
See the other products
Get Laid Beds
... Whoever decided beds were made just for sleeping never had an Ergomotion adjustable base. This amazing foundation literally turns a customer's bedroom into a family room, morphing into whatever they need at the touch ...
See the other products
Ergomotion Inc.
bed with buttoned headboard in fabric .
... linen, grey wood Shipping: krethaus@krethaus.com Descriptions: CAMA BIENVENIDA,Amazing are two beds in one.Its friendly, comfortable and relaxed. The top bed has a mattress 0.90 x 1.90 and the undercarriage ...
double bed
EVASION SYNCHRO 2
Electrically adjustable back and leg section, integrated upholstered base, h. 30 cm (without legs). Equipped with RF control with protective case and circuit breaker. Leg height: 8, 10 or 13 cm.
See the other products
Magnitude
... with hardwood rails, the Eriskay bed is unique to our Harris Tweed collection as being the first in its range. Its defined shape creates a vision of class with its hand buttoned finish and attention to detail. Eriskay ...
double bed
TANTRA by Bruno Rainaldi & Tecno Mussi
Description Bed with a grosgrain edge which emphasises the fan shaped headrest. The covers can be removed completely and the bed is available in French, double and king size versions. Technical Features Steel ...
See the other products
Mussi Italy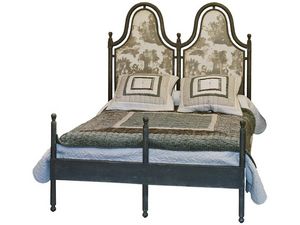 DIANA is the bed for the people who are not satisfied with the sleeping minimalism. The warmth of fabrics with decorative elements are the components of today`s glamour style without excessive exaggeration, ...
See the other products
SITS Sp. z o.o.
... mattress guest bed which pulls out into a standard sized bed Folded away, it is covered by a flounce or a board depending on choice Option of choosing between the entire Lit National selection: Height ...
See the other products
le lit national
The upholstered Skye bed for people who are looking for warmth of fabrics and decorative elements. A beautiful bed in hundreds of different fabrics to suit your needs. Size ...
See the other products
Adventures In Furniture
Harmony double bed 160 x 200 with upholstered headboard W. 192, D. 228, H. 136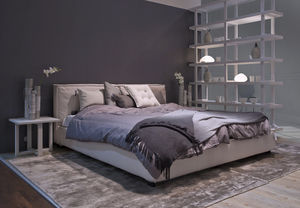 Width x Depth x Height 226 x 208 x 94 cm Width x Depth x Height 226 x 186 x 94 cm Width x Depth x Height 226 x 166 x 94 cm
See the other products
Furninova AB
... It features two rows of side stitching, 6,660 Sensa Intelligent pocket springs, and a high quality, soft-feel woven damask fabric.
See the other products
Somnus Ltd.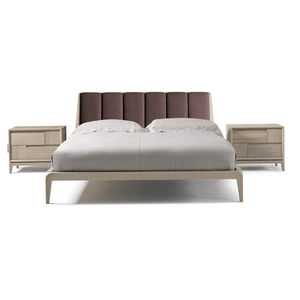 Light grey wood A bed with an upholstered fabric headboard is a vital addition to the Dale Italia bedroom collection.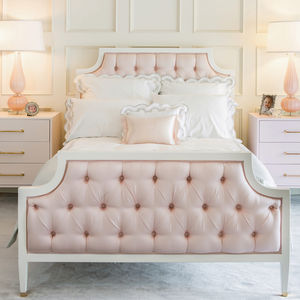 ... specialty hand applied finishes or your own custom colors.** Endless options of AFK Fabrics or send us your own custom fabric. Receive 30% off yardage price when using AFK Fabrics. *** Tufting ...
See the other products
AFK
playhouse bed
DEBE.DELITE : KIDS ROOM 01
... . With a play bed, play furniture, shaped like a doll house, a floor unit with bedding boxes and a playing table. The laying area of the play bed is dropped to the ground, so a toddler easily can climb ...
See the other products
DE BREUYN