The Online Architecture and Design Exhibition
upholstery fabric
SOMMAR by Liselotte Watkins
... designed this new Sommar print of flowers and stripes on heavyweight cotton. Please order carefully. Cut fabric cannot be returned. Size info Fabric width (cm): 147 Repeat = length of pattern (cm): ...
See the other products
Marimekko Corporation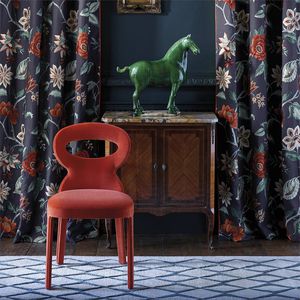 curtain fabric
DARNLEY : ANJOLIE DE NOVO
... successful Anjolie design, Anjolie de Novo brings two new colourways to the Darnley collection. A decorative and richly coloured floral tree motif, embroidered on a linen ground, Anjolie de Novo looks stunning in Zoffany's ...
See the other products
stylelibrary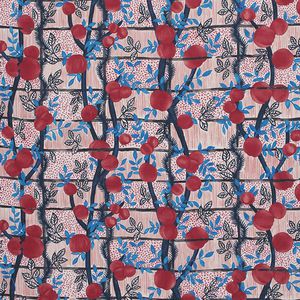 curtain fabric
GERT VOORJANS FOR JIM THOMPSON : GARDEN PARTY
This painterly print features a fanciful garden filled with an abundance of fruit. The brilliant colors and flowing linen ground enhances the lively spirit of this playful design. DESIGN CONTENT 100% Linen DESIGN WIDTH 136cm,54" TYPE ...
See the other products
JIM THOMPSON
upholstery fabric
PURE WILLOW BOUGHS WEAVE
The classic Willow Boughs pattern (1887) has been further simplified by the Morris & Co. studio and turned into an elegant weave. Product Code236641ColourLightish GreyWidth141.0cm (55.5") Composition 46% Cotton 19% Viscose 16% Linen ...
See the other products
MORRIS & Co.
... sumptuous cut velvet floral design in opulent background tones which highlight the signature colours of the collection. This luxurious velvet is ideal for upholstery as well as the reference MAKELA, a very versatile chenille ...
See the other products
ALHAMBRA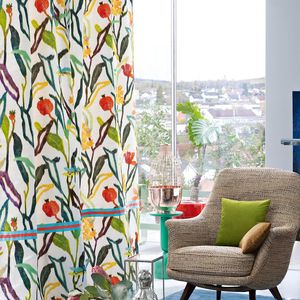 upholstery fabric
ZIMMER + ROHDE : WONDERLAND
... combinations of colours. Thanks to its practical features, this colourful fabric can add touches of freshness to all living areas, both inside and out. This very special furniture fabric demonstrates ...
See the other products
Zimmer + Rohde GmbH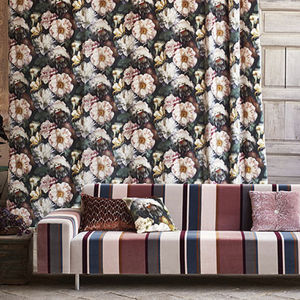 upholstery fabric
HERBARIA
Description Drawing inspiration from the Dutch masters, this decadent diffused floral design is a contemporary interpretation of still-life paintings. Digitally printed on indulgent velvet, vibrant flashes of colour enrich ...
See the other products
BLACK EDITION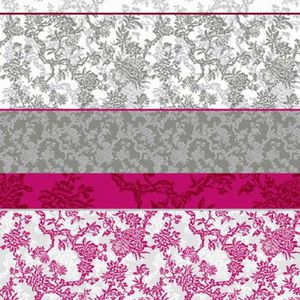 upholstery fabric
MARIE ANTOINETTE
Base cloth: BACH. 1/2 NATTE Pattern repeat: 82CX68T Width: 280 L Composition: 100CO Structure: 30/12 24/12 Weight: 245 g/m² Removing washing: Chaine: -5% Martindale: 19750 Lightfastness: 5 Tensile strength: chaîne: 5.27daN trame: 2.59daN
See the other products
Olivier Thévenon Selection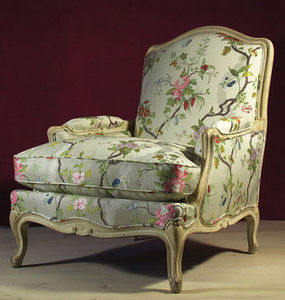 Repeat H.cm 68 26,8'' L.cm 70 27,6'' Width cm 140 55,1'' Composition S16 C43 V41
See the other products
COLONY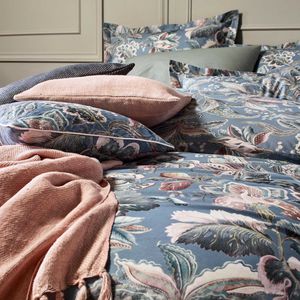 ... promises to add harmony to your room with its timeless and sophisticated floral design,Its structured 100% cotton jacquard and piping enhance the botanical design inspired by Indian florals of days gone ...
See the other products
MADURA
Description Secura B1 decoration fabric Material 100% Polyester FR Width 285 cm Weight 255 g/m² Repeat 64,5 cm 71,2 cm Fireretardant EN13773 - M1 - Cl.1 Pilling 4-5 Colour fastness 4-5
See the other products
bautex - stoffe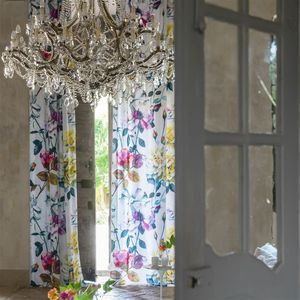 upholstery fabric
COUTURE ROSE
Unashamedly floral and exquisitely drawn and coloured, our prints this spring flow directly from nature and from classical botanical paintings, interpreted in the signature Designers Guild way. Beautiful renditions of ...
See the other products
DESIGNERS GUILD
Code: 1628 Width: 140 cm Weight: 440 Gr/ml Composition: 80WO 20PA Repeat(Vertical): 99.99 cm Repeat(Horizontal): 72.50 cm Martindale: 20000 Rubs
See the other products
DECORTEX
upholstery fabric
PEONIES
... increasingly reduced and blended. Designed as furnishing complements and an extension of the Wallpaper collections, the Fabrics wallpaper fabrics transfer the same silk wallpaper designs onto non-treated ...
See the other products
Misha wallcoverings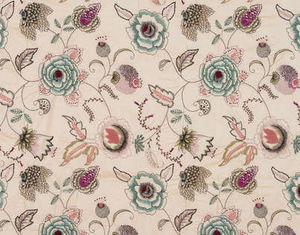 upholstery fabric
B7603001 PRINCESSE MATHILDE
Composition Soie/Silk : 5296 - Viscose : 4896 Colour: MULTICOLORE Style: Napoleon III Technical information Weight : 220 gr Width: 132 cm / 51-96 inch Type of repeat: Horizontal 65 cm / 25.59 inch - Vertical 63 cm / 24.80 inch
See the other products
PIERRE FREY tissus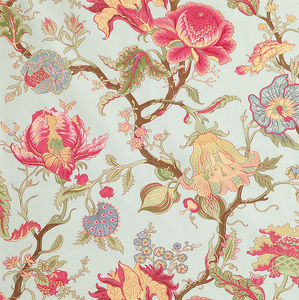 upholstery fabric
DARJEELING
Usage blinds cushions curtains seats Composition100% Coton
See the other products
TOILES DE MAYENNE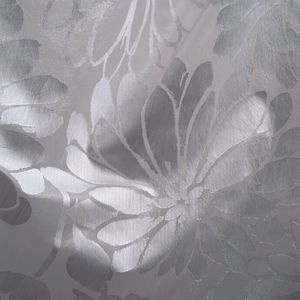 A superfine transparent burn-out fabric. The base resembles cellophane whereas the petals and their outlines which are not burnt-out shine with a soft silky gloss. Dahlia burn-out is produced from the same base fabric ...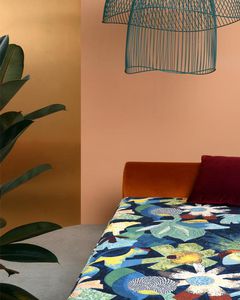 upholstery fabric
TROPICAL
Tropical is the iconic design for the season. This naive drawing specially created for the collection is expressed in the tapestry weaving technique. At the heart of this profuse jungle-like reef are abstract motifs in the primary colors ...
See the other products
LELIEVRE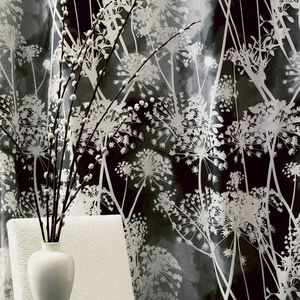 upholstery fabric
KATSU : STEEL
COMPOSITION 75% Cotton 25% Polyamide ORIGIN Italy PATTERN BOOK Kobo USE Curtains Upholstery
See the other products
Larsen
upholstery fabric
COROLLE
Wide range of prints inspired to romantic Italian taste and classical English style. Application: upholstery, bedspreads, curtains and draperies, cushions. Width: cm. 140 Composition: cotton, linen Available in 47 references
See the other products
SIMTA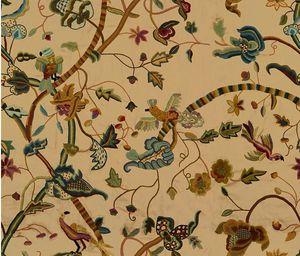 upholstery fabric
COSIMO CREWEL
... Multicolored Cleaning Code: S (Solvent or dry cleaning products) Repeat Height: 48" Repeat Width: 55" Direction: Up The Bolt Fabric Width: 55" Collection Name: Oscar de la Renta II Designer Collection: Oscar De La Renta ...
See the other products
Lee Jofa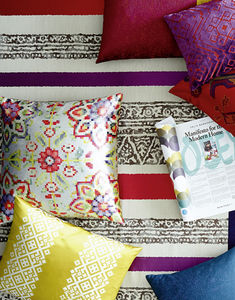 Product No.: 2645-01 Digitally printed ombré velvet in a generous pixel design with abstract flower motifs. Composition: 100CV Width: 138 cm Rapport: 70 cm
See the other products
SAHCO
upholstery fabric
IRIS ON HESSIAN
content: 100% JUTE width: 47" repeat: horizontal - country of origin: ENGLAND stock: SUPPLIERS WAREHOUSE EUROPE category: PRINT
See the other products
STARK CARPET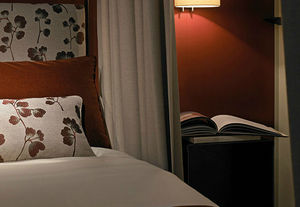 upholstery fabric
CITY INTERIORS
... offers the finest cashmere and merino wool blended with linen or silk, the perfect solution for upholstery and decor. These fabrics arc also ideal for wall coverings: the insulation offered by the natural fibers cuts ...
See the other products
Loro Piana
wall fabric
CHIANG MAI DRAGON
One of Schumacher's best-loved designs, Chiang Mai Dragon was originally derived from an exuberant 1920's Art Deco era block print. Wallcovering SKU - 5001063 Match - Half Drop Width - 27" Horizontal Repeat - 27" Vertical Repeat - 49" Country ...
See the other products
F. SCHUMACHER & CO.