The Online Architecture and Design Exhibition
removable partition
EGLAS
... laminated safety glass for indoor applications. APPLICATIONS INDOOR ARCHITECTURAL APPLICATIONS : interior partition walls doors glass floors wine cellars refrigerator doors OUTDOOR ...
removable partition
AREAPLAN SPAZIO-MODULO
AREAPLAN SPAZIO-MODULOwalls represent the basis of endless furnishing solutions. ​These ​ partitions guarantee excellent sound, heat and, if needed, visual isolation​​​, becoming an authentic tool when looking for something ...
See the other products
Frezza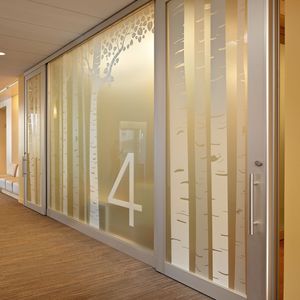 ... any look in any environment. Frames can be specified in materials ranging from anodized aluminum to solid wood. Choose from glass or veneer, sliding or swinging doors with hidden or exposed hardware. The range of options ...
fixed partition
PARETE SC&A by Studio Cerri & Associati
... transmitting a unique vision of the office environment, this new concept for glass-on-glass sliding partitions is based on the use of floor-to-ceiling structural safety glass inserted between openings ...
See the other products
UNIFOR
sliding partition
MOVEO GLASS®
... solutions that enable a multifunctional and yet open-plan spatial configuration. For this, the MOVEO and MOVEO Glass ranges offer partition systems that harmoniously combine transparent and sound-insulating ...
See the other products
DORMA Hüppe Raumtrennsysteme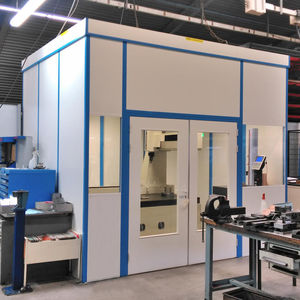 removable partition
PRIMA
PRIMA modular partitions and cabin range : a single wall melamine partition easy and quick to install, this partition is made of monoblock panels preset in our workshop. On site, the ...
See the other products
AMGE industrie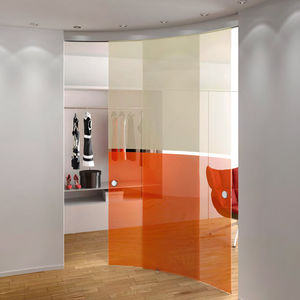 sliding partition
BI-COLOR : HORIZONTAL
... finish. Made on extra-clear glass. Glass Extra-clear 10 mm How to transform and shape the glass: curving. Curved glass is the result of a gradual heating to high temperatures (between 500 and 750°C) ...
See the other products
Casali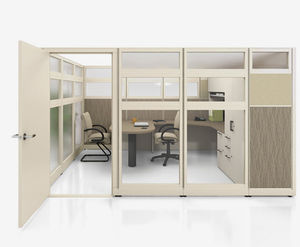 removable partition
NVISION
Collaborate Efficiently! Demand flexibility. Face-to-face or back-to-back, planned meeting or quick chat—this versatile system sets up and reconfigures any number of ways for maximum efficiency.
removable partition
LALINEA
... architectural, open and transparent.DOUBLE GLAZED WALLlalinea means a revolution in every aspect. The double glazed wall is only connected at the horizontal ends, creating a continuous glass ...
See the other products
Maars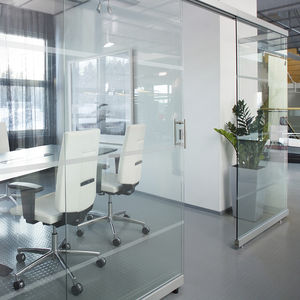 ... structure of the Air glass partition system allows for building impressive and very sturdy structures in large open spaces and spaces that are more challenging, where the setup utilises the structures ...
... double glazed slide & turn doors The evolution of the glass slide, turn and stack system (moveable glass walls) has resulted in the development of the SUNFLEX SF35 which enables a ...
See the other products
I D Systems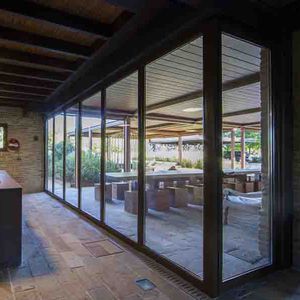 The sliding partition wall is smooth opening and closing of spaces in areas where the movement cycle of the wall is a daily, seasonal, spring, autumn, winter closed, opening the summer, Designed against: the heat the ...
See the other products
ESTFELLER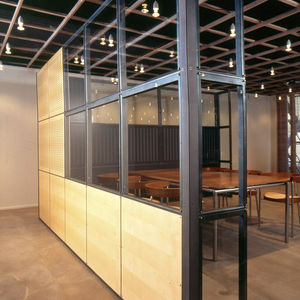 fixed partition
KUBER by shldesign
Kuber is a tried and tested all-round interior design system, consisting of wall-units and accessories which are suitable for installation wherever the need is for a combination of maximum flexibility with a high design standard. The ...
removable partition
SMOKESTOP
Simple and aesthetically-pleasing, they help to prevent the spread of toxic fumes Composition - A fire resistant sheet - Ballasted by a supporting rod - A spindle to roll the sheet up and down - Enters safety position by disengagement ...
See the other products
Adexsi
... IS MAINLY DUE TO THREE ASPECTS: Two types of partition: the first option is single glazed, total thickness mm.56 The second is double glazed, total thickness mm. 110, in order to ensure ...
See the other products
BABINI OFFICE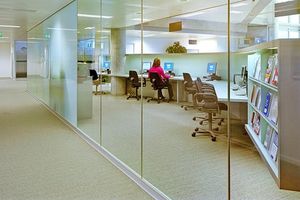 removable partition
SYSTEMGLASS®
... building to remain in view. ADVANTAGES 30-120 minutes fire resistance Clear butt-jointed OR framed screens* Fully-tested glass doors rated FD30 and FD60 Low profile perimeter framing for enhanced aesthetics *NB: butt-jointed ...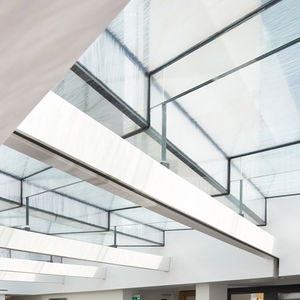 ... designs and projects. Glass is beautiful in its humble, clear simplicity, but this doesn't mean it has to be plain. With our years of expertise, and advances in technology, we can offer translucent, tinted, and even textured ...
removable partition
D:VISION
The first single panel wall manufactured by Modulo, rich and well-constructed. A collection that is distinguished by its sturdiness and the expressive strength of the aluminium profiles that ensure great stability and comfort. A project ...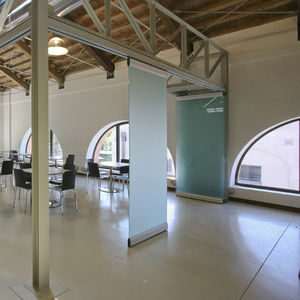 sliding and stacking partition
PMC - CRYSTAL
Movable glass partitions composed of single sheets of tempered glass, slide along overhead guides to provide optimal solutions where it is necessary to physically separate internal or external spaces ...
See the other products
ANAUNIA S.r.l
H7 Standard | Partition with aluminium frame CERFF + GARDE CORPS Easy, versatile and aesthetic, the H7 partition with aluminium is the key solution for the fittings of your offices. Relocatable and ...
See the other products
Hoyez PartitionSystems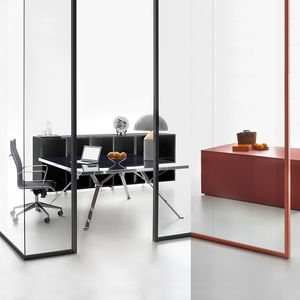 fixed partition
WALLSYSTEM
... mobile internal partitions that divide space with colour, intergrating mobile walls and furniture: Architectural components interacting with internal furnishings. Lines of color that brighten and renew the office, not ...
See the other products
Manerba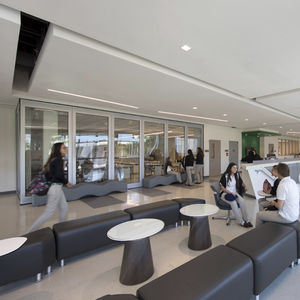 removable partition
ULTRA™
... next generation of the movable glass wall systems offering unparalleled sound control with sound ratings up to 46 STC. The system combines the welded steel frame design of Hufcor's world class 600 Series operable partitions ...
See the other products
Hufcor
fixed partition
PLENTYWALL
... Create privacy while also preserving the openness of the room. With the flexible, stable and elegant sound attenua - ting glass walls from Plentywall you can easily build trans - parent made-to-measure rooms. The rooms ...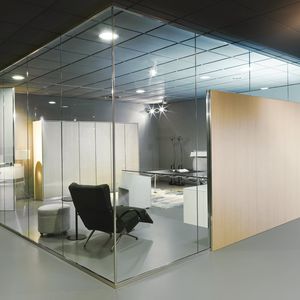 ... of metal profile, each chosen to satisfy specific functional requirements: single panel partition, double panel partition, blank partition and equipped partition. Throughout ...
See the other products
TECNO

removable partition
MONOLITE
... attractive. Monolite wall partitions give designers the freedom to divide spaces, while at the same time leaving internal architectural elements undamaged and totally visible. Monolite is made from sheets of transparent ...
See the other products
MASCAGNI