The Online Architecture and Design Exhibition
recessed ceiling spotlight
LEDA
Recessed and tilt light fittings with low glare, as the light source is recessed into the surface of the ceiling. Highly recommended for sitting rooms,hotel rooms, hallways... Optional dimming.
See the other products
Indeluz,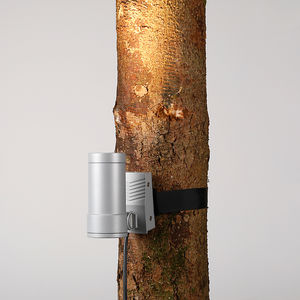 floor-mounted spotlight
POLY
The PROLED SPOT LIGHT POLY series is suitable for emphasis lighting indoors as well as outdoors. Combined with a ground spike it is also perfect for plant and garden lighting. In combination with the belt set, the SPOT LIGHT POLY can ...
See the other products
MBNLED - PROLED
floor-mounted spotlight
253
LED projector with bracket and ground spike for ground installation. SEOUL P5II full color LED. Life time 50.000h (70% lumen maintenance). Body in anodized aluminium. Neoprene H05RN-F 5x0,35mm2 cable of 1m. PMMA optics lens. Tempered ...
See the other products
NOBILE ITALIA SPA
recessed ceiling spotlight
BASIC
Range of fix and swiveling spots in die cast aluminium for standard 50mm light sources.
See the other products
Arkos Light - Oscaluz,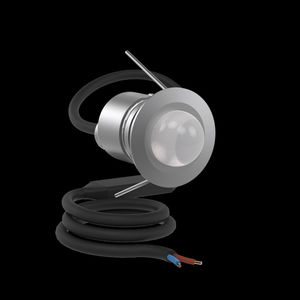 recessed ceiling spotlight
LINEAVENTI CNC35 : T UP
Suitable for installation on plasterboard walls and ceilings and for outdoor use. Ideal for recessed ground application, also for drive-over use. Installation by means of a recess box supplied separately. Product designed for LED light ...
See the other products
Lombardo
ceiling-mounted spotlight
BANG 2 by Alain Monnens
available colors brushed aluminium grey painted white painted black painted lamp various options Spot collection with an emphasis on technique and mobility. Every part has a definite function, which provides for a candid and ...
See the other products
tossB
recessed ceiling spotlight
VENUS
Light head: regressed, 350° rotation and up to 40° lockable tilting. Innovative flat trim designed with small aperture with hot aiming. Made from die cast aluminium in powder coat finish. Safety cable included. Lamp source: max 35W ...
See the other products
Forma Lighting Italia Srl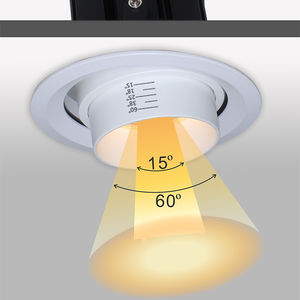 recessed ceiling spotlight
ML-GMLS01
... Product Code ML-GMLS01 Produce Name Grand Mercure beam angle adjustable LED downlight Power 22W Input Voltage DC36V @500mA Lumen output 1700lm Color Temperature 2700K/3000K/4000K ...
See the other products
Mascot Group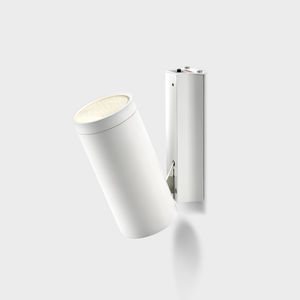 wall-mounted spotlight
SPT 95
SPT 95 is a luminaire especially created as architectural lighting for ceilings and vaults. Power 38 W Surface-mounted Specially designed to be setting to walls or corners Optional special filter to redirect the light beam ...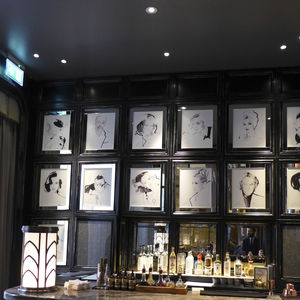 recessed ceiling spotlight
PINHOLE EDGE 90 ACCENT
The Pinhole Edge range of downlights offer a minimalist look with a minimal aperture of just Ø45mm. Coupled with an 'Edge' baffle to further reduce glare and add a professional look. The fixtures can be flush mounted in a plaster ceiling ...
See the other products
Lucent Lighting UK Limited
recessed ceiling spotlight
4044C
Recessed Lamp with LED lighting made of CRISTALY®.
See the other products
9010 novantadieci
ceiling-mounted spotlight
JOIN 160 S / 120 S by Paolo Miatto & Silvio Stefani
Luminous body available in a complete range of light fixtures; wall or ceiling mounted it represents the versatility of the Join family. It comprises a metal cap and an annex volume that contains the transformer, joined to each other ...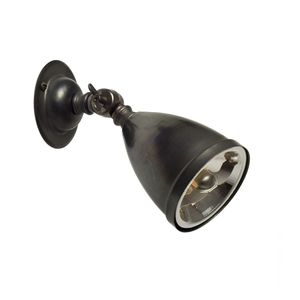 surface mounted spotlight
DP0761, DP0762
A shaded low voltage Spotlight, with a swivel base and adjustable knuckle joint. Available in nickel plated or weathered brass. The anti glare bar over the lamp makes this a discreet ...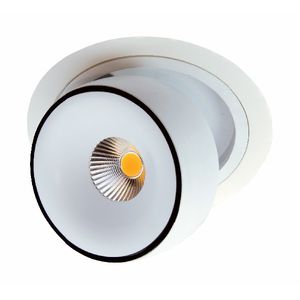 recessed ceiling spotlight
TRIMLESS CAFE
features InstallationTrimless Ingress Protection RatingIP23 Light directionTilt and swivel Degrees tilt90º Degree swivel350º UtilizationIndoor use only Dimension DiameterØ 126 mm Cut out measurementØ 200 mm Min. Distance0.5 m Electric ...
See the other products
BPM Lighting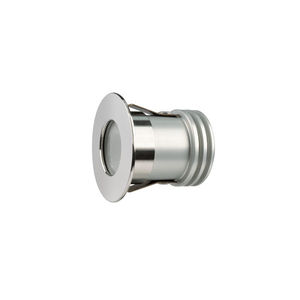 recessed ceiling spotlight
ELY
LED light made with 316 AISI stainless steel, available in 2 light colors, suitable for ceiling a nd wall installation. Effective illumination and optimal chromatic yield.
See the other products
QUICK ITALY LIGHTING
surface mounted spotlight
UWF 10
... Adjustable stainless steel bracket - Must only function totally submerged in fresh water and they must only be powered by a low voltage of 12 V - If the luminaires are even temporarily installed outside ...
wall-mounted spotlight
INTITOP
Low-voltage LED luminaire Used predominantly for accent lighting. Compact size allows for placement on columns, marquees, in narrow spaces between windows and on decorative facade elements. A high ...
recessed ceiling spotlight
SR45
The SR45-LED is a brand new spotlight with a 20° swivel and tilt to either side. It uses the latest in LED technology and is a replacement for the EH24-LED with a 45mm mounting hole.
See the other products
Hera Lighting, LP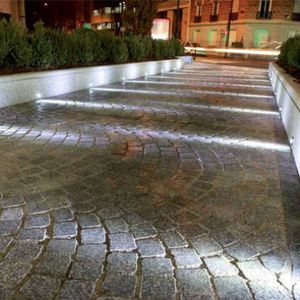 DESCRIPTION Power LED recessed spot for outdoor lighting. IMPERATIVE DRAINAGE. APPLICATION Accentuation : column ; etc. Marker light : step-lights ; garden terrace ; etc. Inground spot : leveled and bevelled flanges and recessed wall ...
See the other products
FLUX Lighting
ceiling-mounted spotlight
CLOU
Light source: QR111 / max. 3 x 100 Watt Inkl.: 3 x Trans. 105 VA Dimmable Dim. rail: 90 x 4 x 2,5 cm Length: 30 cm Surfaces: AG, CR
See the other products
Thomas Leuchten Vienna
recessed floor spotlight
AARON 1
... trees, columns, and architectural features. Quick Spec LED Chip Nichia Number of LEDS 9 Power Consumption 12W Input Voltage 12VAC, 50/60 Hz or 12VDC Available Beam Angles 35°, 60° Operating Temperature from -20° ...
See the other products
http://www.globallightllc.com/
Polyamide body (black or "aluminium grey"), tempered glass, ground spike included. Standard cable 1,80 mt. Available also with plug transformer for indoor use (IP40) as per table code, or with waterproof transformer (IP68).
See the other products
Tector
recessed wall spotlight
PLOT GLOW
Plot Glow is an outdoor recessed LED lighting fixture for floor and walls with a diameter of 28 mm. The fixture is perfect for decorative lighting and marker lighting for walkways and stairs. Plot Glow with aluminum housing and lens ...
recessed ceiling spotlight
BT 3727
RECTANGULAR ORIENTABLE EXTRA LOW VOLTAGE SPOTLIGHT, TRIPLE GIMBAL MODULE, FOR LED LAMP, MAXIMUM 1320 LUMENS, LAMPHOLDER GU5.3 High quality of light with a CRI of 80 Available in 3 ...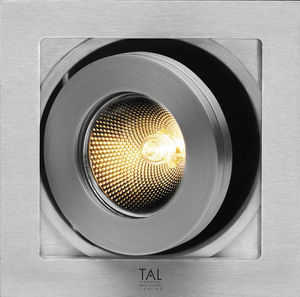 recessed ceiling spotlight
CIRKANT SFEROS
327170 BRUSHED ALU DESCRIPTION Lamptype 1 for: 327170: Lamptype: QR-C51 Wattage 20-50W x1 Holder GU5,3 Input 12V-50Hz Dimmable STANDARD Adjustability 350° TILT 45°
See the other products
TAL