The Online Architecture and Design Exhibition
contemporary wallpaper
THÉSÉE
Non-woven printed MURAL Total dimensions approx. 118.11" wide x 110.23" high Sold as a pack of 5 strips approx. 23.62" wide x 110.23" high each (strips are numbered and rolled together) Several ...
See the other products
MUES Design
... romantic Look matt, metallic/shiny, smooth/flat Collection BISOU DE MME PITOU Other colours multicolour Material non-woven [smartpaper] Pattern repeat 64 cm - offset match Adhesive advice paste the wall
See the other products
Eijffinger
contemporary wallpaper
NASCONDINO
Anima is an explosion of creativity; combining colour, innovative technique and unique designs. The collection is a journey through the minds of 5 unique designers, each adding their own style; transforming white walls and sober spaces ...
See the other products
Coordonné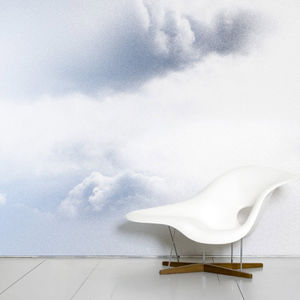 contemporary wallpaper
NEBULOSUS by Benjamin Graindorge
... cm. Can be used together with Floccus wallpaper to cover a larger wall (till L: 744cm) The wallpaper Nebulosus was created by Benjamin Graindorge, one of the young talents of the French design. Printed ...
See the other products
Moustache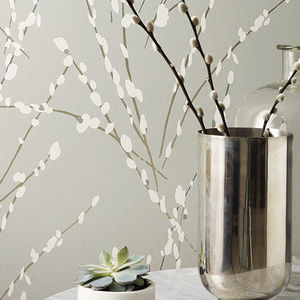 contemporary wallpaper
FLORIS : MIKADO
A delicate catkin design with subtle metallic highlights that gently catch the light in a sophisticated palette of neutral and soft tones. Width 68 cms (26.8 ") Pattern Repeat Vertical: 76.2 cms (30.0 ")
See the other products
ROMO
contemporary wallpaper
COLONIAL 0X
Weight147 g Dimensions70 cm Composition Non Woven
See the other products
LIZZO
contemporary wallpaper
PLAYWALL
WALLPAPER TO GROW UP WITH, PLAY WITH, HAVE FUN WITH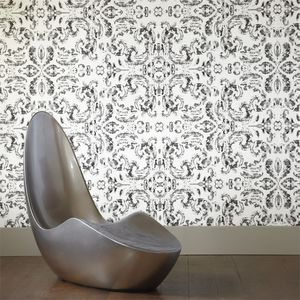 traditional wallpaper
PERSIA : GOSSAMER
Persia Wallpapers incorporates innovative printing techniques, special inks, crepe embosses and contemporary colours to give each design a uniquely modern twist. This is the first collection printed for Zoffany on non-woven ...
contemporary wallpaper
UTOPIA ASCENDING by Ana Montiel
Utopia Ascending wallpaper is part of anongoing art project that questions the principlesof our society and strives for a moreidealistic, and innovative spirit.It's inspired by the work of visionaries such asBuckminster ...
See the other products
Petite Friture
contemporary wallpaper
FLOW
In 1946, Mogens Lassen took part in a competition to design wallpaper with a contemporary pattern. The result was a series of graphic wallpapers including 'Flow'. Today, the wallpaper ...
See the other products
by Lassen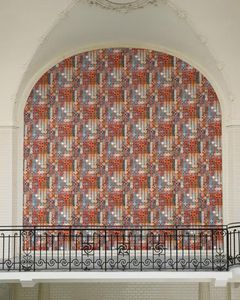 contemporary wallpaper
PORTO
... patterned tiles, this design is inspired by the station of Sao Bento and the houses of Douro and Porto. Composition :INTISSE - NON WOVEN Recommended Use : Width :70 cm / 27 " Weight (grs) :185 g/m By ...
See the other products
LELIEVRE
traditional wallpaper
AURA NATURAL
... ultimate in easy living wallpaper. For a touch of luxury the grey and natural colourways have subtle glitter highlights. Quick & easy 'Paste The Wall' application (no decorating table or pre-cutting required). Non-woven ...
See the other products
Graham & Brown
contemporary wallpaper
NATURAL/CAMEL - 1678
Color Natural/Camel Bolt Size 12 Yard Bolts Minimum order 12 Yards Order increment 4 Yards Width 36 Inches Pre-Trimmed Fire Rating ASTM E84 Class A Maintenance Wipe Gently Shipping Class A Horizontal Repeat n/a Vertical Repeat n/a
See the other products
Phillip Jeffries
contemporary wallpaper
PATENT DECOR 3D
... nonwoven wallpaper to achieve a two-color effect with a three-dimensional appearance. Highly flame- resistant according to 15102: C – s1, d0 Insider tip for creative interior designers Design look achieved through high-quality ...
contemporary wallpaper
LOW POLY
... smooth finish is ideal for a vivid print. This wallpaper is prepasted, requiring only water to activate the glue—and is designed for easy application and clean removal. DIGISCAPE 370 gsm Wallpaper Non-woven ...
See the other products
Eazywallz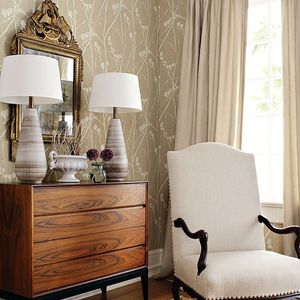 traditional wallpaper
NATURAL RESOURCE : BLOSSOMS
Pattern BLOSSOMS Wallpaper CollectionNatural Resource ColorwayTea ConstructionNon Woven Wallpaper Width 27.00"(68.58 cm) Repeat V25.25"(64.14 cm) Match Straight Strippable Washable Unpasted Pretrimmed
See the other products
Thibaut
contemporary wallpaper
BABINDA
colourway: cauchy reference: e007-08 current description: asymmetrical crosses and lines in paint and embroidery makes this design visually arresting, yet delicate and subtle. technique: fully embroidered standard: fully embroidered background: ...
See the other products
Fromental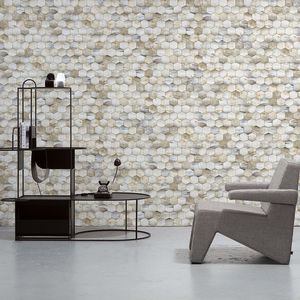 contemporary wallpaper
MRV-14
Dimensions 19" x 354" (47 SQFT) 48,7 x 900 cm (4,4m2) NO REPEAT! heavy-duty wallpaper with paper top-layer and non-woven backing colourfast and washable with a soft cloth no wallpapering ...
See the other products
NLXL
traditional wallpaper
FUOCO
REPEAT WIDTH 67 inches REPEAT VERTICAL none inches ROLL WIDTH 35.5 inches FEATURED LEFT height 9' width 6'
contemporary wallpaper
AFRICAN SAVANNA
... classic of classics... A timeless children's theme in which the design studio E-Glue wanted to bury itself for the first kids wallpaper murals collection. This scene, both peaceful and fun, depicting some savanna animals ...
See the other products
E-GLUE
contemporary wallpaper
SHERWOOD
Interior Design At CONCEPTUWALL we create panoramic murals to turn your walls into the artistic expression of the originality of your project. Give each and every room of your projectit's own personality with our custom made panels. Original ...
See the other products
conceptuwall
contemporary wallpaper
AP-7 BLUSH by Andrea Pramuk
16x24 samples show our murals "scaled down" to show as much of the mural as possible. 8x10 samples are "to scale" to show a small section of the mural as it would be on your wall.
See the other products
AREA environments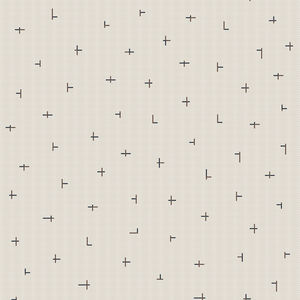 contemporary wallpaper
CROCI by Patricia Urquiola
REF: PU 2909-1 Croci plays with a mise en abyme of the square form, combined with the presence either of color gradients or transparency. Designer: Patricia Urquiola Roll Size: 48cm x 10m Colour: Coffee Jump: 5cm Match: -/-
See the other products
TresTintas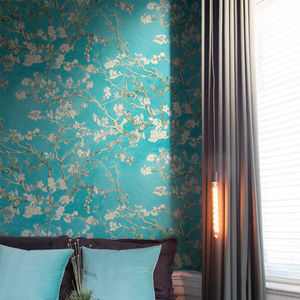 contemporary wallpaper
TURQUIOSE BLOSSOMING ALMOND TREES R2788
Blossoming Almonds is based off of Vincent Van Gogh's famous painting, Almond Blossoms. Van Gogh created this painting for his new born nephew as a symbol of new life. It references a chinoiserie patterning with rich texture and colour ...
See the other products
WALLS REPUBLIC
contemporary wallpaper
KNIGHTSBRIDGE : GLOBAL
WIDTH: 53CM ROLL LENGTH: 10M TYPE: NON-WOVEN WALLPAPER FIRE RATING: BS1DO TO EN13501
See the other products
Seltex