The Online Architecture and Design Exhibition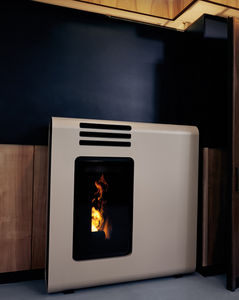 pellet heating stove
MARIN
... fuel to heat your interiors is important for all of us. By promoting natural, renewable energy sources as in the case of pellets, MZ is increasing customer awareness which contributes to change their behaviors and greener ...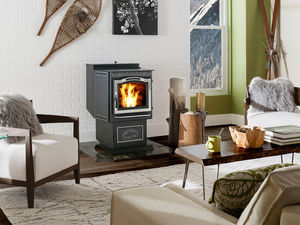 The P68 pellet stove harnesses the world-class engineering of Harman to deliver unmatched performance. These clean pellet stoves feature smart controls with hassle-free ...
See the other products
Harman Stoves
pellet heating stove
AMELIA
... operation of the stove vary (they are not fixed values as is the case with old electronics) and depending on the quality of the combustion and the quality of the pellet or the chimney, they adapt automatically ...
See the other products
Alfa-Plam a.d.
wood heating stove
COOKSTOVE by Vanhoffontwerpen
A crackling fire, hot buns straight from the oven, fresh coffee or a homemade apple pie: with the Cookstove you can cook and bake and experience the joy and warmth a fireplace brings. The Cookstove works as a cooker and a heater. Its ...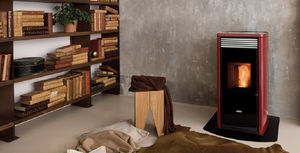 pellet heating stove
HYDRO: HRV
Standard RDS system Majolica tile top Door with ceramic silk printed glass resistant up to 750° Cast iron grate Steel combustion chamber Glass cleaning system Standard programmable thermostat Additional ventilation system Extruded aluminium ...
See the other products
Ravelli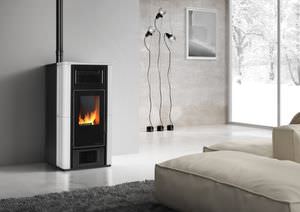 pellet heating stove
FIRENZE CERAMICA
... Efficiency: > 85% Heatable volume: 330-370 m3 Power supply: 230V 50Hz Power absorption: 222 W Fuel: pellet diam.6 mm Pellet tank capacity : 30 kg Pellet consumption (kg/h):min 0,8- max ...
See the other products
KARMEK ONE SRL
pellet heating stove
PALLAZZA 532.08
See the other products
HAAS + SOHN Ofentechnik GmbH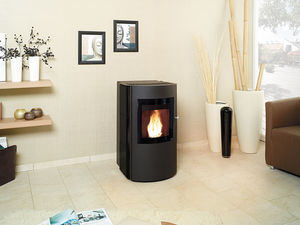 pellet heating stove
ECOMAT 2 N
The stove Ecomat 2 has been designed for the operation with pellets. It has small, compact dimensions and can thus be installed in almost any living area.
pellet heating stove
SOLIDA
Ceramic quick ignition Automatic start/stop Stand-by funtion Connection for timer Installed room thermostat Storage tank with intervention protection Display with temperature indication Very easy to maintain High quality design Childproof ...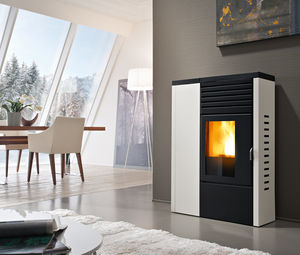 pellet heating stove
EDERA
Pellet stove with cast iron top and metal sides, ductable air flows; fully operated via an easy and user-friendly control panel.
See the other products
RED - www.red365.it - see MCZ Group SPA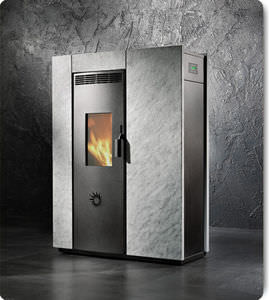 pellet heating stove
TESI
Self-cleaning biomass burner. Overall depth 35 cm. 2 fans for air ducting. Choice of 4 directions to direct the hot air. Innovative model with a self-cleaning biomass burner and a very short overall depth (35 cm), to facilitate installation ...
See the other products
CS THERMOS S.R.L.
pellet heating stove
PUNTO IT
Heat output: 6,420, 7,480, 9,050, 14,800 W