The Online Architecture and Design Exhibition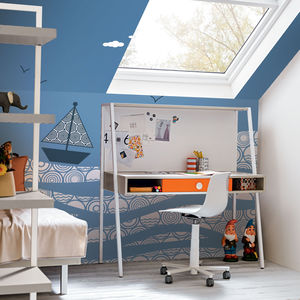 contemporary wallpaper
COLOMBO
The graphic can be printed on all our materials. Printable area: H. 400 x 600 cm, adaptable to fit any surface.
contemporary wallpaper
511
Printed on WallSmart wallpaper (non-woven fleece). WallSmart wallpaper is a new generation of non-woven wallpaper that is easier and faster to hang. When hanging the wallpaper, ...
traditional wallpaper
SHINES : SH135
The house of your dreams reflects yourself. We desire what we are. If you are able to observe beautiful things of life, to shine and to admire all the beauty around you and inside your heart.. surely all of this will come out to environment ...
contemporary wallpaper
FRACTAL
Anima is an explosion of creativity; combining colour, innovative technique and unique designs. The collection is a journey through the minds of 5 unique designers, each adding their own style; transforming white walls and sober spaces ...
See the other products
Coordonné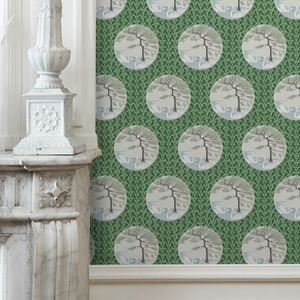 contemporary wallpaper
ETANGS DE COROT
The repeating medallions picture swans swimming on a lake are set against a background texture of interlocking leaves and this compliments the serene mood of the moment. Like a murmur in the background, the mistletoe leaves are also ...
See the other products
ISIDORE LEROY
contemporary wallpaper
RAFFIA OYSTER by Ange Yake
Bold, graphic designs originating from our signature Art Day creative process. Digitally mastered patterns range from mesmerizing weaves of rich colour to subtle blends of natural hues, bringing unadorned walls to life Type I and Type ...
See the other products
CREATIVE MATTERS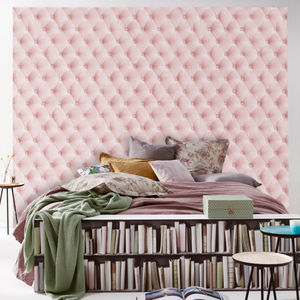 modern wallpaper
8888-506
Here is an splendid wallpaper creation that is sure to make heads turn! This trompe-l'oeil reproduction accurately depicts a real, linen-effect tufted-fabric finish in a wonderful, powdery-pink colour, ...
See the other products
Koziel
contemporary wallpaper
SUPREME
Swirling intricate explosion of pattern on two plains lending a certain depth to this design.
contemporary wallpaper
CROWD (WHERE'S WARHOL) by Andy Warhol
This 1963 silkscreen print was based off a 1955 newswire photograph taken of St. Peter's Square in Rome on Easter Sunday. Flavor Paper felt the ebb and flow of the crowd was similar in effect to a tree canopy, thus allowing it to create ...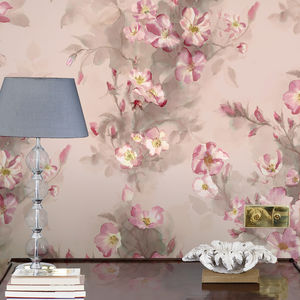 traditional wallpaper
WILD ROSES
Technique used: T. Mixed inks and acrylics on water. Support: Paper 100% Cotton. 180 Grms. Chlorine and acid free Width of panel: 61 cms Repeating design: 12 panels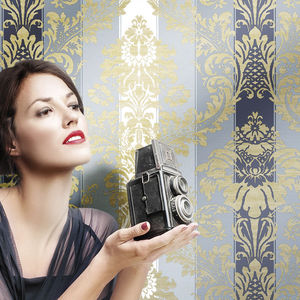 vintage wallpaper
VINTAGE by Cristiana Masi
A wonderful catalogue disigned by Cristiana Masi, it was released in the early 2017.Colours: green, yellow, red, white, pink.Generes: stripes, damasks, floral themes.This collection summarize all the pleasures of the ...
See the other products
Parato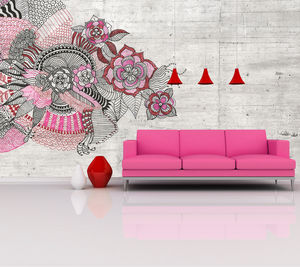 original design wallpaper
D207 ESQUISSE ROSE
Esquisse rose - original design wallpaper / floral / panoramic / printed Collection Dessins - ref:D207
contemporary wallpaper
BASALT#1 by Ilaria Innocenti
... enhance the space they occupy, bringing out forms and perspectives . The Weft Wallpaper Collection speaks of sobriety, elegance and style. But in an absolutely new way . The wallpaper does not overwhelm, ...
See the other products
Texturae
traditional wallpaper
PIGEON
WIDTH (MM) : 520 REPEAT (MM) : 492 STYLE : HALF DROP MATERIAL : 170GSM NON-WOVEN ROLL LENGTH (METRES) : 10 METRES MIN ORDER : 1 ROLL FIRE RATING : COMPLIES WITH CLASS O WHEN INSTALLED CORRECTLY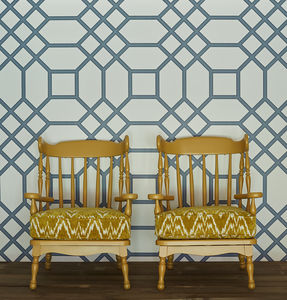 contemporary wallpaper
HISPANIA: MIGUEL
original design wallpaper
KORNBLUAMA ROAT by Organoid Technologies
KORNBLUAMA ROAT - [ˈkɔrnblua:mà] [roat] - natural scenting decorative coating with cornflower blossoms red: – thickness of coating: max. 0,5 mm – size: 3050x1320mm (10×4,3ft) – overall structure: hardly inflammable B according to ...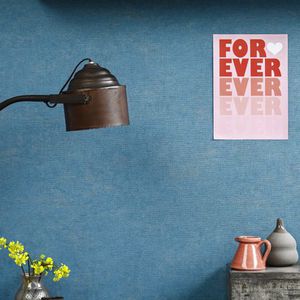 contemporary wallpaper
50 SHADES OF COLOUR
... entire room, your space will be transformed by 50 Shades of Colour. And for each page in this collection, a matching striped wallpaper provides the perfect partner. With the 50 Shades of Colour collection you can reflect ...
See the other products
BN International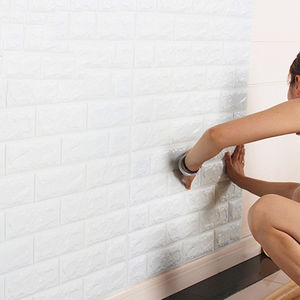 contemporary wallpaper
3D
3D Brick Wall Stickers Self-Adhesive Panel Specifications Material PE foam Color Black, cream, yellow, pink, blue, grey, red, etc. Size 70*77*9cm Weight 225g Density 50kg/m3 Shape Brick wall Brick size 19.5*7.2cm & 9.3*7.2cm Installation ...