The Online Architecture and Design Exhibition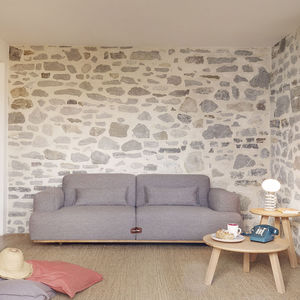 modular sofa
DUFFLE by Jean Louis Iratzoki
Duffle is a comfortable and spacious sofa system. It can be designed in many different ways, from an armchair to much larger compositions. The various modules are placed on an oak or walnut platform. This modular system ...
See the other products
Bosc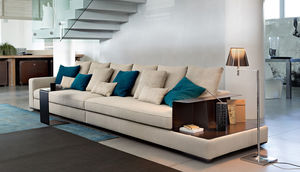 contemporary sofa
LOMAN SOFT by Spessotto & Agnoletto
This sofa system comes in two solutions for the back. One with a full-length back cushion (Loman), the other with scatter cushions in different sizes for the backs (Loman Soft). It is available with upholstery in entirely ...
See the other products
Ditre Italia
As you like it! Suits any room layout and any family situation – a sofa and add-on programme that includes your perfect range. Plan your well-being oases for sitting, lying and relaxing from over 100 flexible individual ...
contemporary sofa
INDIAN GIRL
... all rules in EU. The bed is delivered with slats, however there are a lot of additional choices. You can buy drawers for storage, a pull-out bed for extra space for sleepovers or several different types of safety rails ...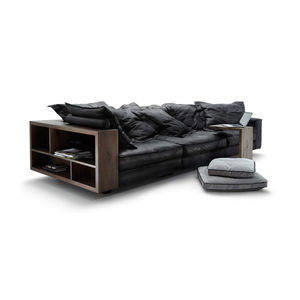 contemporary sofa
AL JAZAR
Al Jazar invites you to cuddle up cozily and to dream. The oversized depth, the casual upholstered seating area with the spacious cushions and two different seat depths allow you to cuddle up cozily with your whole body. Al Jazar offers ...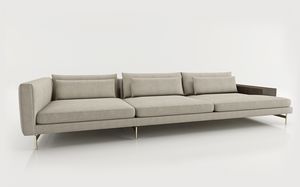 corner sofa
CASUAL by Marconato & Zappa
... launchs for the Spring season a sublime extralarge sofa with an exceptional comfort and some beautiful details. The lines are fluid and deep and large storage units are smartly placed around the sofa ...
See the other products
Enne
Open Sofa is a distinctively elegant and comfortable sofa system of modular elements with convenient storage capability. Open is available in various high-quality fabrics and eco-leathers. ...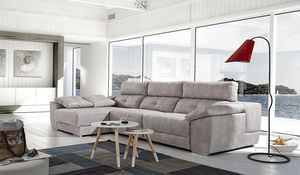 A model for making you feel good at home; a charming sofa with different kind of options and mechanisms for your perfect rest; a model inspired in the present life-style, which will give to your living room an exquisite ...
See the other products
Tapizados Acomodel Yecla sl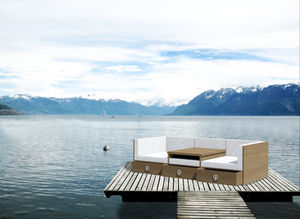 contemporary sofa
SHANGHAI SPIRIT
... tea ceremony together or have some good food. The ideal place to be on long days… It exists with a small table on top of the sofa or with a large one to cherish the moment with others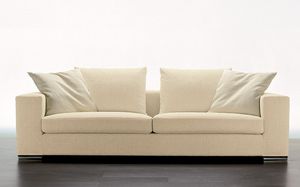 A new way to live and be part of the living room, the relaxation area in the house becomes the protagonist where life revolves around it. Several sitting arrangements and various accessories make this room very functional for every need ...

Handy and modern Brooklyn with surprising functions: Sofa, Swing Sleeper and Double Chaise. This You have to see and test!
See the other products
Luonto furniture
See the other products
Gruppo Industriale Musa
Scandinavian design sofa
SCANDI BENCH by Emma, Lisa and Johanna
This modern version of the classic Scandinavian sofa comes with in-seat storage, but also acts as a room divider and magazine shelf. The kitchen bench frame is made of Scandinavian beech and the curved ...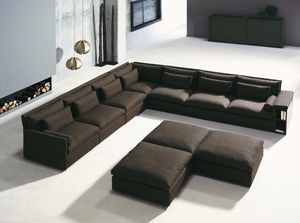 corner sofa
MEETING POINT
High back sofa with a sleek, refined and classic spirit. An extremely effective piece in large residential spaces.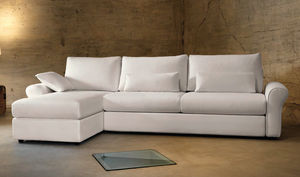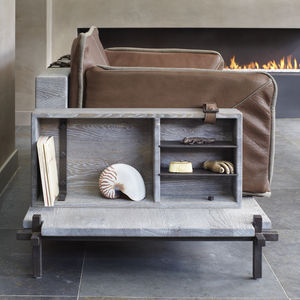 contemporary sofa
ESPRIT LOFT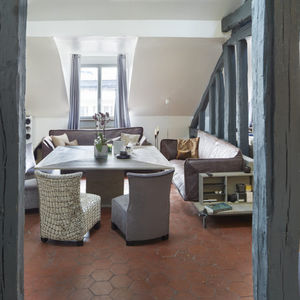 Scandinavian style sofa
SCAFFOLD by André Teoman Studio
Handcrafted from high-quality materials, Scaffold is a comfortable sofa with a surrounding wooden frame which can be used as a bookshelf or as a division, showing the best of the high-end joinery. The 100% solid wood ...
The idea for this sofa comes from the necessity to have a comfortable seat but a bit different from usual sofas. Sacco is comfortable and relaxing but also pleasant, with its pillows in a bag-shape.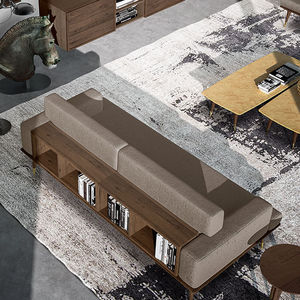 contemporary sofa
LONDON 2021
During their first meetings, the client and the architect discussed the possibility of demolishing the old building to build a new home on the same site. Nevertheless, both parties were of the opinion that the existing building benefited ...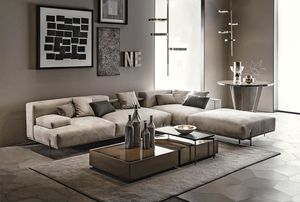 Finish T49 cenere, light bronze elements, leather P24 rustic nabuk creta.
With the back and armrest set from WOODLAND you can turn the lower bunk into a comfortable couch. Each back and armrest set comes with stable side and back support bars. The back and armrest sets for the MEMPHIS, AMARILLO and CALGARY ...