The Online Architecture and Design Exhibition
aluminum fastening system
AL-WALL®
Transparency in detail. AL-Wall® is a modern and versatile mounting system for ventilated rain screen facades for horizontal overlapping glass sheets. An economic and easily installed system.
See the other products
LängleGlas GmbH
steel fastening system
BST 53
See the other products
Clauss Markisen
metal fastening system
EUROPANNETON®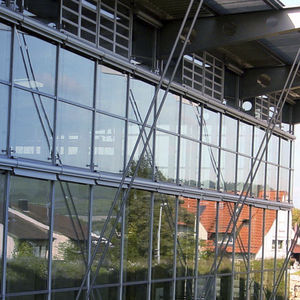 steel fastening system
FIREFRAMES® CURTAINWALL SERIES
45/60/120 Minute Fire-Rated Frames Fireframes® Curtainwall Series allows for large, multi-story expanses of glass in interior and exterior applications using narrow steel profiles. Fabricated in the United States, Curtainwall Series ...
See the other products
TGP
A fin feature (folded vertical fin flashing) can be installed at the vertical joint between horizontally laid panels. Available in XL Forté, Spectrum coatings, and 2mm Polyester Powder Coated (PPC) Aluminium. The fin is fabricated with ...
metal anchoring system
GOTTLIEB-DAIMLER
Connection suspension cable to steel structure
See the other products
PFEIFER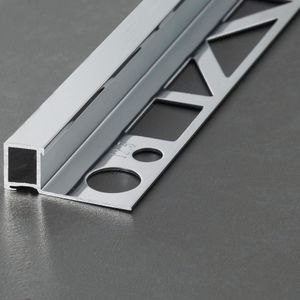 stainless steel edge trim
PRODECOR Q SERIES
The square-edged profile with square face edge. Square, practical and attractive: the PRODECOR Q square-edged profile is the square alternative to the simple face edge of the standard profile PROFLOOR and the round face edge of PROROUND. ...
See the other products
PROLINE
metal fastening system
VARIO
Visible mounting through clips offering an array of advantages such as: Fast and precise installation with no need for special tools. Easy alignment between the tiles Increased protection against rain droplets Possibility of using ...
See the other products
Elval Colour S.A.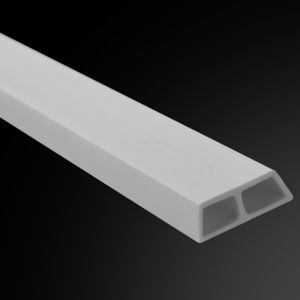 PVC profile jonquil for the monolayer facades. Length 2 lineal meters.
aluminum fastening system
CLASSIC: VARIOMONT
The cladding system is comprised of a vertical aluminium channel fitted with slides and pins, on which glazing panels are suspended. The glazing is equipped with feed through attachment fasteners located at the corners and, if required, ...
See the other products
SADEV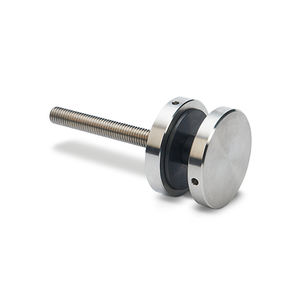 stainless steel fastening system
TL-20 : 10.2060.100.21
Description This adapter allows you to install the glass safely and aesthetically. It is simple to install and offers unique adjustment possibilities. Technical specifications Model: 2060 1.0kN Side Mount Type: Adapter Use: Internal kN: ...
See the other products
OnLevel
metal fastening system
FLEXIVERDE
The FLEXIVERDE® plants support element is consisting of non-woven-fabric made by Polipropilene 150g/mq with a needled-punched made of coconut fibre, bidirectionally geocomposite Rock PEC 35/35 and technical substrate made of VYDRO polyurethane ...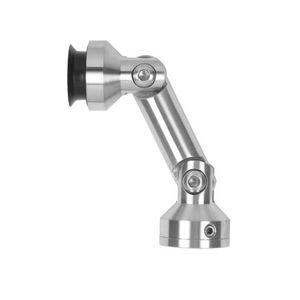 fastening system with point fittings
OPFGC-1
Wall to Glass Connector 90°(Movable) Firm grip Adjustable within +2.5mm No projection from glass Stainless Steel Grade 304 Also available without CSK Head
See the other products
OZONE OVERSEAS LTD.
aluminum fastening system
Aluminium component for the perfect alignment of battens, ridge and hip supports.
steel anchoring system
MTAI
The live anchorage MTAI is the most used and widely spread type of anchorage, whose compact geometry and reduced deviation angle provides a competitive advantage in all project applications, combined with high performance standards and ...
See the other products
Tensacciai
metal curtain wall fastening system
DS50
ventilation flaps enable safe supply of fresh air in MN 50 curtain system or DS 50 fenestration system applications on high-rise buildings. With their 155 mm and 180 mm flap width options, they allow for openings within the European safety ...
See the other products
CUHADAROGLU ALUMİNİUM
metal fastening system
VIRGINIA BEACH CONVENTION CENTER by Skidmore, Owings & Merri
The Virginia Beach Convention Center provides organisers and visitors with state-of-the-art conference rooms, exhibition space and ballrooms. The design includes various steel stick systems. A polygonal geometry was adopted for the front ...
aluminum fastening system
VECO-A-LS
For lightweight cladding materials on closed external walls; normal fire prevention requirementsVECO-A system brackets are made from an aluminium alloy of the type EN-AW-6063 T66 and are supplied in a variety of sizes to meet the specific ...
See the other products
GIP GmbH

stainless steel fastening system
KORBO
See the other products
PLAKA GROUP FRANCE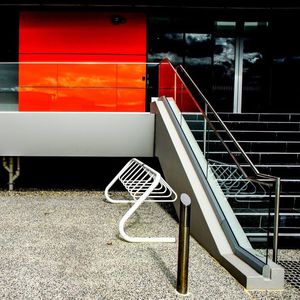 aluminum fastening system
CGS SMART RAIL
Clear Glass Solutions are pleased to present our new 2016 design "CGS Smart Rail" aluminium glazing channel. CGS Smart Rail is a base rail channel system for supporting glass in domestic residential and high rise apartment buildings. ...
See the other products
Clear glass

metal fastening system
DOME
The BEMO-DOME substructure is suitable for compensating for building tolerances. Unevenness in the supporting structure can be quickly and easily compensated over several axes. The system follows the shape of the building and allows the ...
See the other products
BEMO Systems Engineering GmbH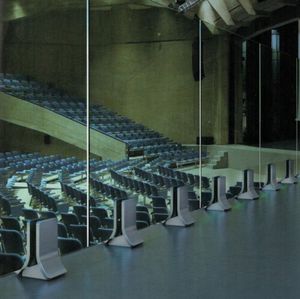 stainless steel glass clamp
E2000350 CHAMELEON
Material: AISI316-A4 Finish: Satin Dimensions A: 107 mm
See the other products
IAM Design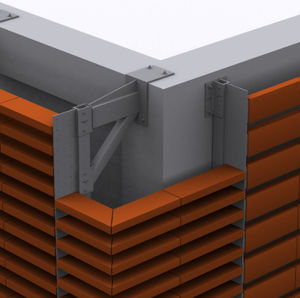 metal anchoring system
SPECIAL MASA
Among the solutions offered by Sistema Masa are those involving special designs which are used in building projects that have a certain unique character in terms of their fixing elements. This kind of building solutions allows adjustments ...
See the other products
SISTEMA MASA SL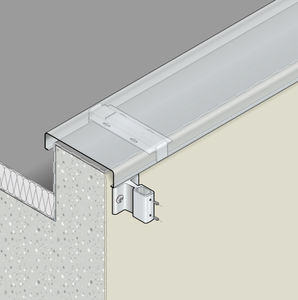 aluminum fastening system
BARRIAL®
Shoe A is fixed to the inside of a parapet wall. It can also be used on the outside of the wall. It is compatible with the use of a Couvernet aluminium coping. Shoe A is the simplest and most economical method of fixing, if the parapet ...
See the other products
dani alu