The Online Architecture and Design Exhibition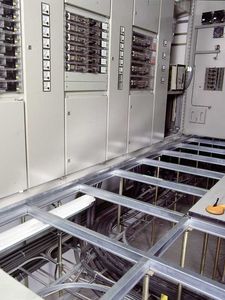 metal raised access floor structure
TYP 2
The access floor constructions of MERO type 2 for switchgear stations were developed in cooperation with electric engineers and power station specialists. The constructions have proved at best in rooms of high, medium and low tension, ...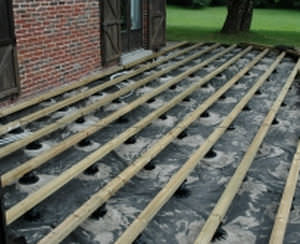 See the other products
Nivo Structure Solutions
outdoor terrace pedestal
PLATTENLAGER
For laying slabs with no mortar or sand bed. Reliable anti-frost protection. Polyethylene. Contains no plasticisers. This therefore guarantees compatibility with all building materials (e.g. bitumen, PVC, PIB, ECB and elastomers). By ...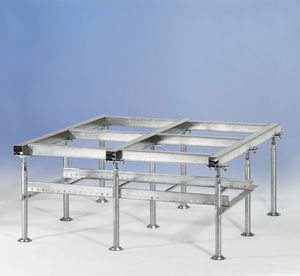 steel raised access floor structure
K 1060 PB
To provide a cavity for laying wiring and communication cables, as well as for air conditioning to office premises, computer centres, telephone exchanges. Design The structure for supporting the floor panels consists of hot-dip zinc-coated ...
See the other products
Kalthoff
outdoor raised floor pedestal
ARKIMEDE NANO
ARKIMEDE NANO support with adjustable height starting from 18 mm to a maximum of 36 mm. Base laying surface: 314 cmq. Head diameter: 120 mm with a laying surface of 113 cmq. Available versions: Box composed by the base, rotating ...
See the other products
DAKOTA GROUP
outdoor raised floor pedestal
ARKIMEDE
The ARKIMEDE Support is an adjustable support for outdoor elevated floors. Size range from 35 mm to 500 mm. The New addition of this product is the mechanical resistance and the easy way of installation. The support is composed by ...
See the other products
DAKOTA GROUP
outdoor raised floor pedestal
3D-TELESCOPIC SUPPORTS- FIXED HEAD
DESCRIPTION 3D-scopic tiles support with adjustable height from min. 35 to max. 500 mm according to the model. Each box includes a fixed head equipped with 4 wings of 10 mm, to be used for slats of 2 - 4 mm. Adjustment of the support ...
See the other products
DAKOTA GROUP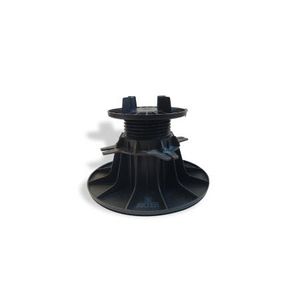 TEXSA fixed paving support pads are designed to support pedestrian paving and decking (not vehicles) above concrete and asphalt substrates as well as TEXSA waterproofing. TEXSA offer two types of paving pads : fixed or adjustable. Fixed ...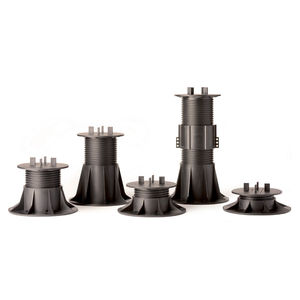 patio terrace pedestal
BISON
Bison weatherproof deck pedestals are adjustable deck supports that are the simple solution to your decking needs. This innovative elevated deck solution works with any surface material, from wood tiles, traditional stringer and plank ...
outdoor raised floor pedestal
PEDESTAL SYSTEMS
Effectively draining water from a roof or plaza is a critical issue for every building. By using an elevated paver system, water is channeled away from the roof surface, reclaiming lost space. Hanover® has developed several pedestal systems ...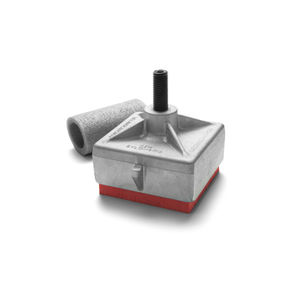 tile raised floor pedestal
FZH + SYLOMER®
The goal of the system is to avoid the structure borne noise installing elastical mounts that are embedded in the concrete floating floor .The process of elevation is done once the concrete is dry. The AMC-MECANOCAUCHO type FZH mounts ...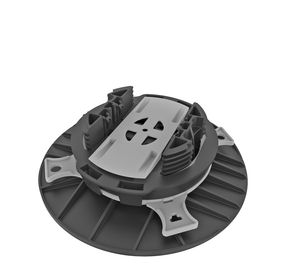 outdoor terrace pedestal
TOP LIFT
Universal adjustable pedestal - a revolution in deck laying ! Patented and Silver Medal winning product at International Exhibition of Inventors - Geneva, 2014 The product TOP LIFT® was designed from the beginning for the specific ...