How to choose this product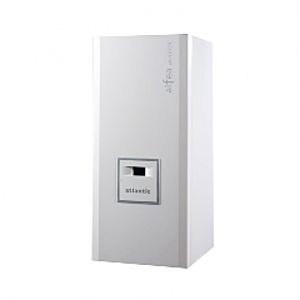 An air/water heat pump is an aerothermal device drawing heat from the exterior air to warm a dwelling and/or to provide hot water. It comprises an exterior energy collector, a heat pump and a distribution system (radiator, radiant floor or fan-coil units). ArchiExpo offers a large selection of heat pumps: air/air and air/water aerothermal units, as well as geothermal installations.
Applications
A heat pump provides heating and/or hot water. Some models are reversible.
Technologies
This device is a thermodynamic heat exchange system using a liquid refrigerant. The air/water heat pump operates like a refrigerator running in reverse, producing heat instead of cold.
How to choose
The air/water heat pump is a good choice when limited outdoor space prohibits installation of a geothermal model.
Advantages
- Cheaper to install than geothermal unit
- Possible reversibility
Disadvantages
- Output depends on external temperature
- Requires backup system below 3° C