How to choose this product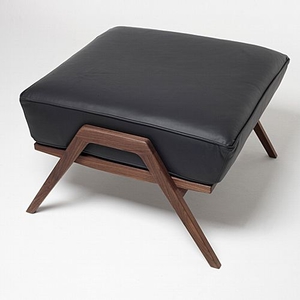 A footstool is a small, low piece of furniture placed in front of a couch or chair for supporting the feet while sitting. They often resemble poufs or side tables.
Applications
This furniture is found both in homes and offices. At home, they are usually placed in the living room to optimize comfort and relaxation. In offices, they not only enhance comfort, but also reduce the risk of back pain and other health problems related to sitting for long periods by increasing blood flow.
How to choose
Footstools can be:

- Tilting, for varying leg positions
- Adjustable to different heights
- Wheeled, to facilitate repositioning

Choose a model that is wide enough for a comfortable gap between the feet. Cushioned units offer increased comfort. Consider the unit's style, including materials, shape and design, which may be chosen to match the seat.
Advantages
- Comfortable
- Increase blood flow
- Limit back pain