How to choose this product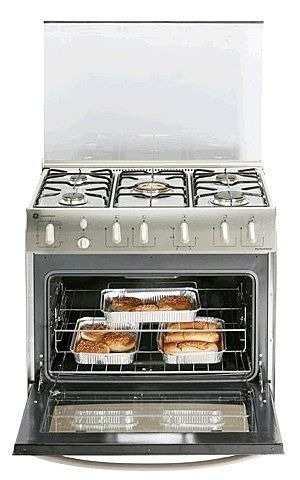 A gas cooking range, or stove may be less expensive to operate than an electric version. Many are of standard size, and include four burners and an oven. Larger, restaurant-style models usually have more than one oven and extra burners, allowing many dishes to be cooked simultaneously. On ArchiExpo, such appliances are categorized by properties including style or extra features.
Applications
As well as providing multiple functions in a single home appliance, a gas range may also be suitable for small professional kitchens. It offers cooking precision, high output and a low operating costs. Options include a top oven or grill, a convection or normal gas oven or even rotisserie features.
Technologies
Popular materials include stainless steel, cast iron and ceramics. The unit may have an ignition button or be self-lighting. Somehave a failsafe device in case the gas does not light.
How to choose
Consider quantity and type of food to be cooked. While a large unit may be suitable for preparing substantial meals regularly, a compact version may be preferred for infrequent use or in small kitchens. Domestic models come in a variety of colors and finishes.

Determine ease of installation, use and maintenance. Check for a self-lighting feature, an energy efficiency rating and a guarantee. Commercial models should be easy to clean and meet applicable local regulations.