The Online Architecture and Design Exhibition

concrete wallcovering
MICRO TOPPING
... Béton ciré is a multi coating process. Every coat requires a specific product and application. Uses Dry interior spaces : domestic and office spaces, meeting rooms, hotel rooms and corridors. Humid interior spaces ...

vinyl wallcovering
SUPERGRAPHICS
Supergraphics combine functionality with aesthetics. DanSigns team of graphic designers are experts in creating supergraphic which can solve functional and practical challenges and integrate them as an element of art in the architecture ...

polyester wallcovering
SPECTRA
Use Wallcovering Content 20% Olefin, 80% Polyester FinishCrypton for Walls BackingAcrylic (Flame Retardant) CleaningWater-based/Solvent (WS) , Bleach Cleanable (10:1) Weight Per Unit 13.08 ounces/linear yard (405 g/lm) Width ...
See the other products
Design Tex

fabric wallcovering
ALBASTRO
Wallcovering on nonwoven base, Alabastro Wall has a luxe texture whose pattern takes its inspiration from old, time-worn walls. The metallic colours in the palette, such as silver and bronze, match the pastel shades perfectly. ...
See the other products
Rubelli

cotton wallcovering
WILLOW
structure as if it has width folds composition vinyl finishing coat on a woven cotton backing width ± 130 cm, ± 51 inches weight ± 440 gr/m², ± 18 oz/yd¹
See the other products
Vescom

polyester wallcovering
RABANE : CULTE
Raffia threads claiming their artisanal origins, woven in contemporary graphics. Warm walls that we love to watch as much as touch and that remind us how beautiful natural materials are. Raffia aspect weave, pasted on non woven backing, Laize ...
See the other products
Elitis

linen wallcovering
STENCIL
... metallic wash captures highs and lows of the emboss, adding visual interest at the wall. Made in the USA. Primary Use WallCovering Content 86.0% Vinyl (Face), 7.0% Post Consumer Recycled Polyester (Backing), 7.0% ...
See the other products
Knoll Textiles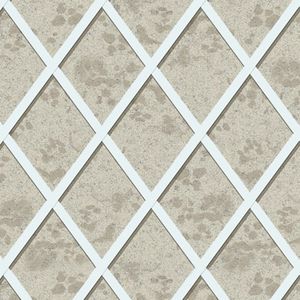 fabric wallcovering
TAKES THE STAGE : MIRROR TRELLIS
A simple but classic trellis of a generous scale, the shadow lines give a convincing three-dimensional effect. This wallpaper is sold in the traditional format and can be used on its own or it can be combined with "Mirror Trellis Panel" ...
See the other products
JIM THOMPSON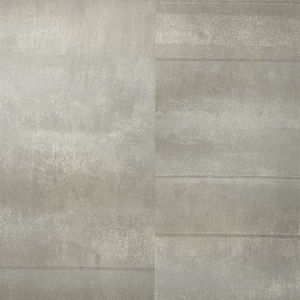 vinyl wallcovering
ATMOSPHERE
Specifications Color Number – A180-342 Color Name – Pewter Width – 52/54 in (132/137 cm) Backing – Osnaburg Installation – Reverse hang / Random Weight – 20 oz/ly (452 gr/m²)
See the other products
Versa Wallcovering

fabric wallcovering
ARTISAN
... The wallcovering is made of pure, natural materials, from minerals and grasses to tropical plants. Experienced artisans pleat, weave and dye with boundless passion and patience. They turn these materials by hand into ...
See the other products
ARTE

oak wallcovering
5 MILLIMETRI - D10
5 MILLIMETRI is innovative, quickly fitted wooden cladding that can be applied to any existing surface. As thin as a second skin, it is a product created by Itlas for use in the restructuring and conversion of buildings and interior decor. ...
See the other products
Itlas

vinyl wallcovering
GLITTERIN'
52" Type II • 20 oz. Total weight: 20 oz. PLY/13.3 oz. PSY Backing: Osnaburg Width: 52" Repeat: N/A Match: Reverse Random
See the other products
Symphony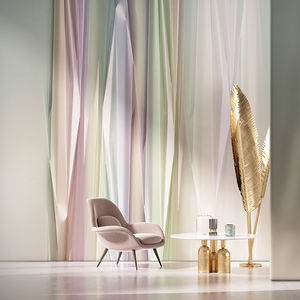 vinyl wallcovering
CHROMA
... East, its sumptuous fabrics, the texture of silk and cashmere, reach us across the distances of time and space. Mid-century home décor, with its vintageflavoured subjects and colour scheme, enjoys a comeback. From the ...
See the other products
Glamora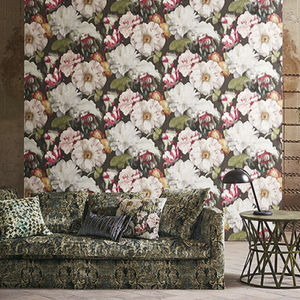 vinyl wallcovering
HERBARIA
... atmospheric still life paintings. Herbaria is digitally printed on a luxurious vinyl wallcovering and beautifully embossed for added depth and texture. Collection Herbaria Wallcoverings
See the other products
BLACK EDITION

MDF wallcovering
DECOR : V0001
Line: DECOR Finishes: TEXTILE FINISHING : textile finishing Item code: V0001 Size: look at Tekna, Fonika and Akustika collections Sound absorption: in Fonika and Akustika collections Wall: Yes Fire Reaction: in Fonika Tekna ...
See the other products
SKEMA

ceramic wallcovering
Handmade ceramic 10x10
Handmade ceramic is that dimension 10x10 cm It can be used as wall and floor covering in anywhere. Available 30 different color varieties. It can be produced you wanted colors.
See the other products
Egem Mozaik Dizayn San.Tic.Ltd.Şti.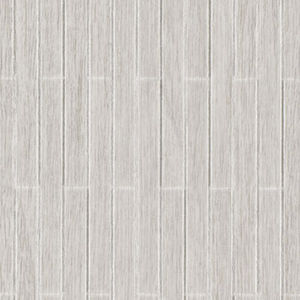 SKU: Y46705 54" Type II • 20 oz. Total weight: 20 oz. PLY/13.3 oz. PSY Backing: Osnaburg Width: 54" Repeat: 2.6"H x.25"W; Half Drop Match: Reverse Match
See the other products
Vycon

fiberglass wallcovering
NOVELIO® CLASSIC
The authentic fiberglass wall covering: decorative, soft and resistant ADFORS Novelio® Classic range provides maximum protection to walls and ceilings whilst bringing time savings for the applicator thanks to a wide range of finishes: ...
See the other products
SAINT GOBAIN TECHNICAL FABRICS EUROPE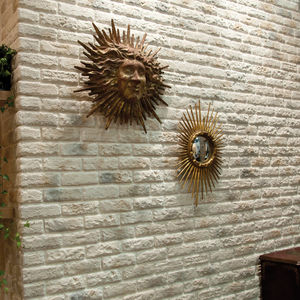 concrete wallcovering
LONDON
Inspired by the old English brick, the dimensions and colours of this new model makes it perfect for transforming our homes or any particular space and adapts to any style. The brick walls stand out for their beauty, ...
See the other products
Verniprens

limestone wallcovering
CENTRIA, ROCKEFELLER CENTER by Phillip Koether
Design 306 (2004) 14 inch module size within large slabs,CNC-cut in Indiana limestone by Digital Stone ProjectArchitect: Phillip Koether

wooden wallcovering
LAMIPAN™
... the production of the most traditional concepts in furniture manufacturing and the development of the most advanced ideas in house and office design. The unique quality of this product begins with the real wood veneers, ...

concrete wallcovering
LIBRA
See the other products
StoneLeaf

fabric wallcovering
GALVANIZED™
This wallcovering presents a dimensional effect that is created through the troweling of a dense compound of our own creation. Based on the elemental simplicity of a vertical line, matte and metallic layers combine to ...
See the other products
Maya Romanoff

concrete wallcovering
BATHROOM FURNITURE
Interior and exterior floors, walls and objects Manually smoothed to give the material various aspects 71 mineral colours For all sound and rigid surfaces: tiles, cellular concrete, chipboard, plasterboard, concrete, etc. 2 mm thick No ...
See the other products
Marius Aurenti

fabric wallcovering
WHITE ATTACK
Office-noise pollution sits atop the list of deficiencies in the workplace. The consequences are always poorly understood speech, difficulty working undisturbed, trouble concentrating, and increased stress from non-stop background noise. ...
See the other products
tela-design