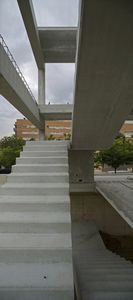 Stairs are a construction element covering a vertical distance through a series of steps. Concrete prefabricated stairs, compared to metal ones, are ideal for these works because of their assembly speed and fire resistance.

In this creation on the Baldo mountain of North Italy, we chose fir for furniture and antique oak for flooring. We used reclaimed antique oak for its ductile characteristics. We chose fir for the furniture because of its softly veined ...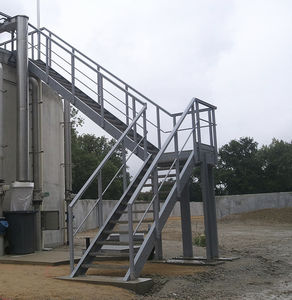 half-turn staircase
VERRE COMPOSITE
Our stairs are entirely made of composite profiles. They are resistant to corrosion, chemicals and bad weather conditions. No maintenance is needed.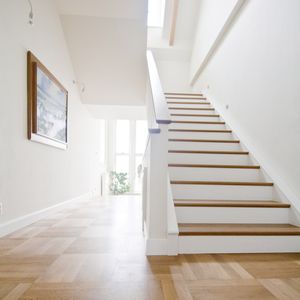 Self-supporting staircase, panelling for your staircase We will be happy to manufacture a self-supporting staircase, or panelling for your original or new concrete staircase, ...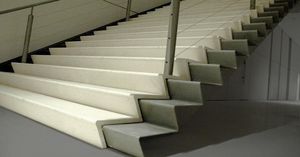 straight staircase
SALLE DU CONSEIL MUNICIPAL by Franck Hammoutène

... solutions are also available. No matter which system you choose, our modular stairs have been engineered and built to meet either OSHA or ADA/IBC requirements. Our stairs are durable, lightweight, ...

Ladder systems for construction sites and sporting or entertainment events, fully compatible with the modular scaffolding and propping systems.

With huge advances in engineering, the number of applications for glass is now huge. Toughening, heat-soaking, heat-strengthening and laminating can be combined with different glass thicknesses to create almost anything you can dream of.

platinum white with basic protection RPF 1 with Teflon® compatible with serial produced block steps can be combined very well with all rinnit serial produced block steps architectural concrete grey with skid resistance ...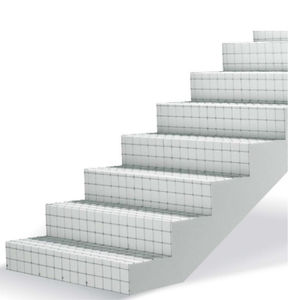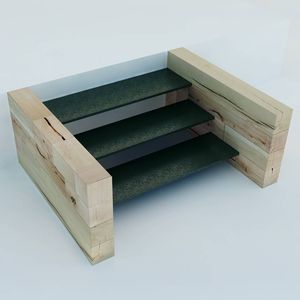 CUSTOM WOODWORK Beyond Wood collection includes libraries, tables, stairs, wall coverings, radiator covers, doors, kitchens and bathroom furniture.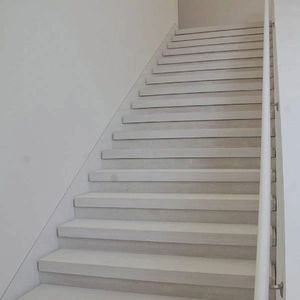 straight staircase
GRIGIO CLASSICO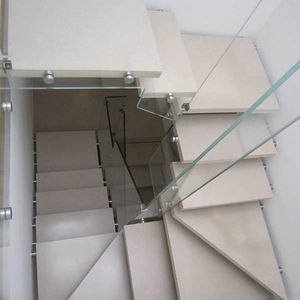 half-turn staircase
TRANI CLASSICO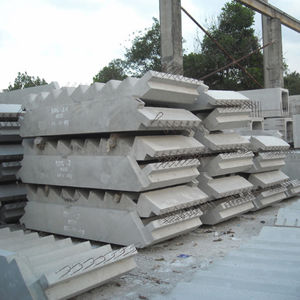 SPC Industries Sdn Bhd was established since 2003 with expertise in Precast Concrete Products manufacturing. SPC Precast Building System offer better building solution in meeting today's construction revolution. Benefits of Precast Building ...

Concast manufactures stairs or combined stairs and landing units which have a smooth, quality finish. Benefits: Instant access between floor levels, which improves overall efficiency and safety on site Speed ...