The Online Architecture and Design Exhibition

straight staircase
STRAIGHT STOCK FLIGHTS
Because it comes from JELD-WEN, even our most modest specification stairs don't compromise on quality. For those projects with time and budget constraints, or where made to measure stairs are not a necessity, ...

quarter-turn staircase
COMMUNAL
... communal stairs team understands what house builders and contractors need from their suppliers - competitive rates, dedicated account management and specification drawings. JELD-WEN is ISO 14001 accredited and offers ...

quarter-turn staircase
PRESTIGE
With over a century of experience at crafting stairs we know how important first impressions are. With a classic design, chunky components and the use of the finest timbers, our Prestige range will create a grand entrance ...

quarter-turn staircase
CONTEMPORARY
... Our Contemporary staircases fit perfectly into a funky new build and can provide a total transformation for a dark Victorian hallway. Contemporary stair parts come in all shapes and sizes in a variety of finishes to ...

straight staircase
TRADITIONAL
... with modern day technology allows us to create staircases of fashion and quality. If it's the past you hanker for then take a look at our elegantly designed colonial hemlock and colonial primed staircases. ...

Granite as the ideal building material for stairways, floor coverings, and more. Modern-day trends are often virtual in nature. Talking of nature: Sometimes something that has been around forever becomes popular all over again. Nature ...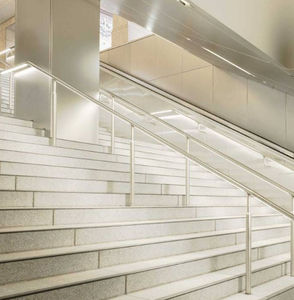 Paving, cladding and street furniture for the city. Natural stone is at home outdoors. Its durability and zero-maintenance lifespan make granite the ideal building material for city squares, stairways, train stations, pavilions, columns, ...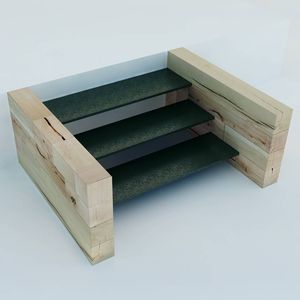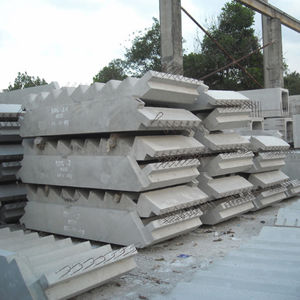 SPC Industries Sdn Bhd was established since 2003 with expertise in Precast Concrete Products manufacturing. SPC Precast Building System offer better building solution in meeting today's construction revolution. Benefits of Precast Building ...

... solutions are also available. No matter which system you choose, our modular stairs have been engineered and built to meet either OSHA or ADA/IBC requirements. Our stairs are durable, lightweight, ...

Ladder systems for construction sites and sporting or entertainment events, fully compatible with the modular scaffolding and propping systems.


With huge advances in engineering, the number of applications for glass is now huge. Toughening, heat-soaking, heat-strengthening and laminating can be combined with different glass thicknesses to create almost anything you can dream of.

platinum white with basic protection RPF 1 with Teflon® compatible with serial produced block steps can be combined very well with all rinnit serial produced block steps architectural concrete grey with skid resistance ...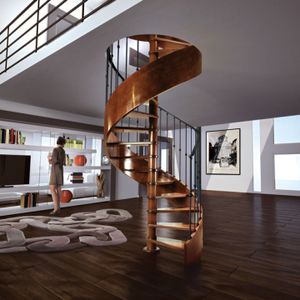 A varied and ever-changing range of compositions, colours, textures and shapes to furnish rooms in a customised manner, focusing on quality and well-being in the home. The attention to small details and the refinement of decorations reveal ...

straight staircase
COTTAGE
Light grey values with dark accents on the floor and walls prevail throughout the house's entire interior. The lounge is merged with a large lobby, making the place even more spacious and airy. The division of zones on the ground floor ...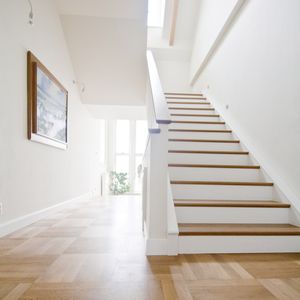 Self-supporting staircase, panelling for your staircase We will be happy to manufacture a self-supporting staircase, or panelling for your original or new concrete staircase, ...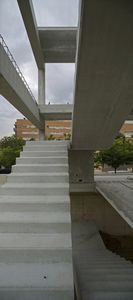 Stairs are a construction element covering a vertical distance through a series of steps. Concrete prefabricated stairs, compared to metal ones, are ideal for these works because of their assembly speed and fire resistance.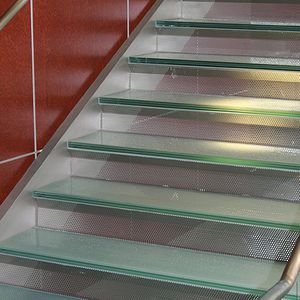 half-turn staircase
ULTIMATE PRIVACY™
When it comes to dramatic design elements, it is difficult to imagine anything more dramatic in appearance than the selection of glass treads/stairs. A stunning addition to any interior decor, our Jockimo glass treads/steps can serve ...

All products can be easily matched with any Tectura Designs terrazzo tile in standard or your custom colors to maintain your overall look and appeal.
See the other products
Tectura Designs

All products can be easily matched with any Tectura Designs terrazzo tile in standard or your custom colors to maintain your overall look and appeal. Epoxy self supporting flat treads can be a 2" thickness up to a 48" span, 2 1/2" thickness ...
See the other products
Tectura Designs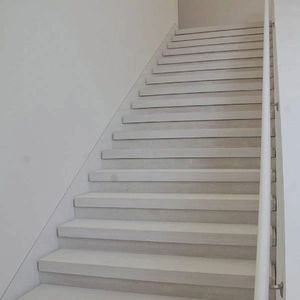 straight staircase
GRIGIO CLASSICO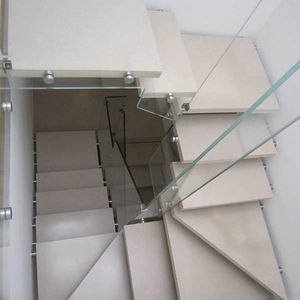 half-turn staircase
TRANI CLASSICO

Concast manufactures stairs or combined stairs and landing units which have a smooth, quality finish. Benefits: Instant access between floor levels, which improves overall efficiency and safety on site Speed ...

straight staircase
EDINBURGH ROAD
Designed to reach a mezzanine study, this ladder features a substantial handrail and housed tapering treads making it a robust item of furniture. Inspired by Finnish architecture master Alvaar Aalto and ladders found in naval architecture, ...

quarter-turn staircase
ABBOTSFORD
The staircase was constructed in three separate phases. The treads were constructed using the same European Douglas fir from Dinesen that was used throughout the house for flooring. It was treated using traditional Scandinavian ...