Urban lamp posts
139 companies | 1752 products
How to choose this product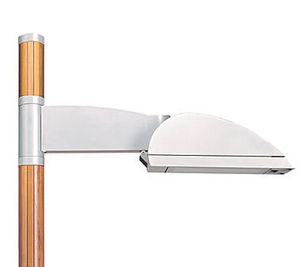 A lamp post is designed to illuminate outdoor urban areas. It contributes to the organization and security of the urban environment. Well-designed lighting encourages the use and enjoyment of urban space.
Applications
These installations are common along streets and esplanades, in squares, parks and gardens, and for the illumination of important public buildings.
Technologies
The various lighting systems include high-pressure sodium (orange tone), metal halide (blue), color-corrected mercury vapor (greenish), tungsten-halogen (also called quartz-iodine), fluorescent and LED lamps.