The Online Architecture and Design Exhibition



Dimensions: Length: ca. 8,5 m Height: ca. 0,5 - 0,8 m 9 - Park Furniture1 - 3 years -- -- ca. 300 kg; biggest about 50 kg2 installers at 5 h -ca. 0,4 m³

Often high-rise buildings present residents with private and communal outdoor spaces. Sitecraft fencing will give you the privacy and separation you need. Available mounts: surface embedded subslab
See the other products
SITECRAFT

... recycled wood and 40% recycled polyethylene, our composite wood fence boards give a modern contemporary look combining the composite material with aluminium to give ...
See the other products
Unique Bespoke Wood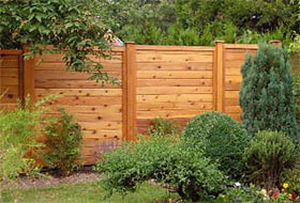 See the other products
Red Cedar Jardin

garden fence
VANKE BEIJING METROPOLIS by Shanghai Ru'en Design
See the other products
dasso.XTR

Classic panel available with square or diagonal mesh
See the other products
IL CEPPO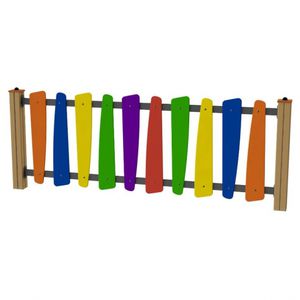 ... protecting it from attacks of fungus, insects and termites. Finishing on aqueous base ink, specially developed to protect the wood from humidity, weather and U.V. Panels HDPE: Monocolour/bicolour high density polyethylene. ...

... benefits German wood with the durability of tropical wood Better dimensional stability than tropical wood Long life with low maintenance requirements Construction kits packaged for easy ...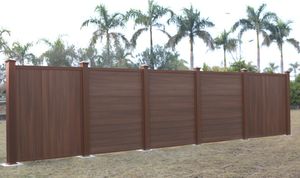 garden fence
ULTRASHIELD®
Made with UltraShield® Naturale™ Capped Composite Material Environmentally friendly PE based material with 90% recycling content Resistant to color fading, stain, scratch, and weathering Very low maintenance No mildew & fungus No ...