The Online Architecture and Design Exhibition
curtain fabric
ALICE IN WONDERLAND
Alice in Wonderland pays tribute to Lewis Carroll. A historic textile document in bizarre style was the inspiration for the Rubelli Design Studio for this fabric. The quality of this lampas is very rich, ...
See the other products
Rubelli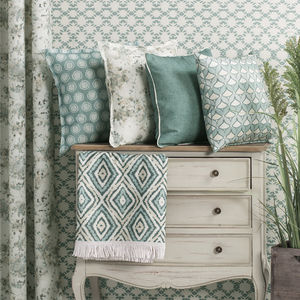 ... based entirely on your taste and criteria. Fabrics for curtains The fabric of the AQUA model, whether you prefer to make them yourself or want us to make them for you, here you can ...
See the other products
RIOMA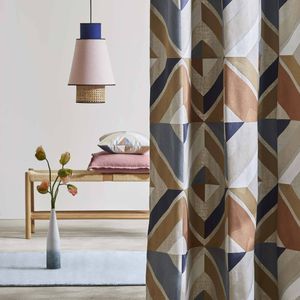 upholstery fabric
ELEAZAR
See the other products
MADURA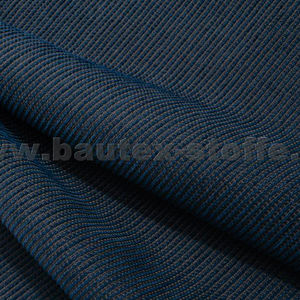 Secura B1, Furnishing & Upholstery Jacquard Contract IV, Width:approx. 280 cm, Weight: approx. 315 g/m², Martindale 50.000, Pilling 4 - 5, 100% PES IFR, permanent flameretardant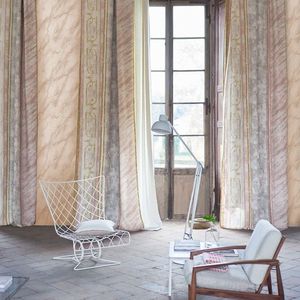 upholstery fabric
VERONESE
The opulent beauty of 16th century Venetian frescoes entirely reimagined in this printed fabric collection creates a new and contemporary language of florals, texture, light and pattern. The perfect mix of contemporary ...
See the other products
DESIGNERS GUILD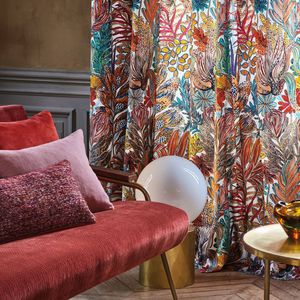 upholstery fabric
PARADOU
On the softness of a cotton satin spreads deep and lush vegetation. Lush foliage and blooming flowers come together to create a fragrant weave. An imaginary "Garden of Eden", PARADOU embodies the sweetness of life and invites us to explore ...
See the other products
CASAMANCE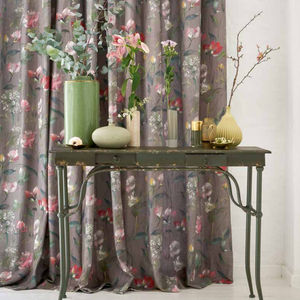 upholstery fabric
CRAFTED POETRY : FLORAL ROMANTIC
... high-end look with original hand-painted floral designs. Our new printed collection is a tribute to our passion for crafted textile art. What could be more romantic than living next to a beautiful bouquet of flowers?
See the other products
CHIVASSO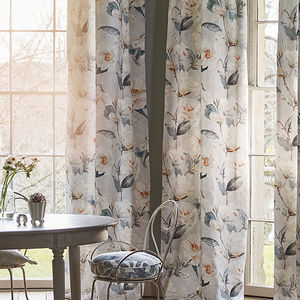 upholstery fabric
GARDENIA : JAPONICA
Description An exquisite hand drawn design featuring painterly watercolour brush strokes. With a sublime use of colour, Japonica is beautifully bold, yet classic and graceful. The natural linen ground provides a distinct softness ...
See the other products
ROMO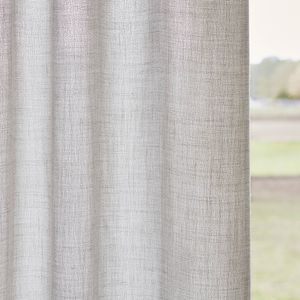 ... draping fabric captivates with exceptional care properties. Use: Semi-transparent curtain fabric Special colours: Special colours available from 240 m / 260 yds upwards. Material: 97% ...
See the other products
Création Baumann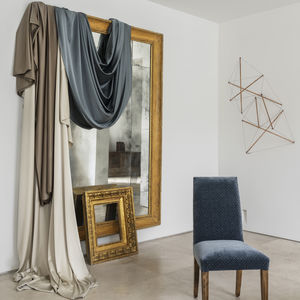 curtain fabric
GALA : GALA XX
This vibrant satin with a soft hand is designed to provide an exquisite touch. The wide palette of twenty eight colours gives a unique vibe on a vivid surface. Weight148 g Dimensions295 cm Compostion 100%PES
See the other products
LIZZO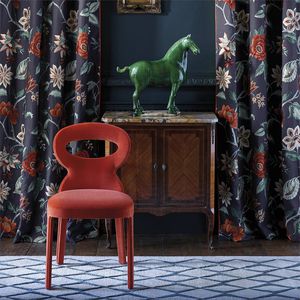 curtain fabric
DARNLEY : ANJOLIE DE NOVO
Based on Zoffany's successful Anjolie design, Anjolie de Novo brings two new colourways to the Darnley collection. A decorative and richly coloured floral tree motif, embroidered on a linen ground, Anjolie de Novo looks stunning in Zoffany's ...
See the other products
stylelibrary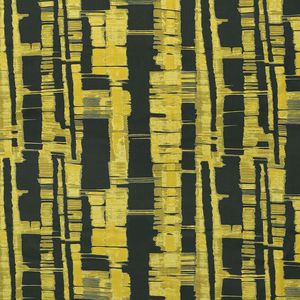 upholstery fabric
DREAMS BY DAVID ROCKWELL : WATERCOLOR WASH
... layers contrast with deeply hued backgrounds for a graphic, modern appearance. The boldly scaled, linear design is ideal for curtains in a contemporary setting, or to give an accent of pattern as occasional upholstery ...
See the other products
JIM THOMPSON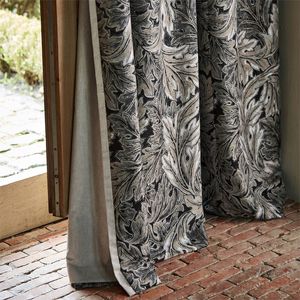 curtain fabric
PURE ACANTHUS WEAVE
... Pattern Repeat85.0cm (33.5")Horizontal Pattern Repeat65.2cm (25.7")Pattern MatchStraight MatchCollectionPure Morris North Fabrics
See the other products
MORRIS & Co.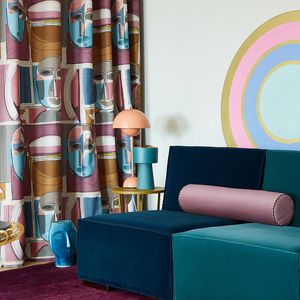 upholstery fabric
ZIMMER + ROHDE : CIRCUS
... outstanding skilfulness. This special single-colour fabric softly flows and gently shimmers. ALIAS is made from a high-quality polyester yarn that has a subtle strié effect, which gives its fabric a ...
See the other products
Zimmer + Rohde GmbH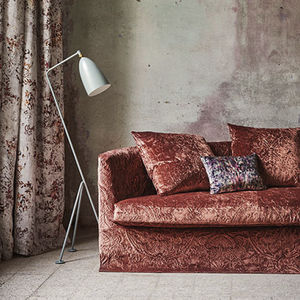 upholstery fabric
HERBARIA : FILIGRANE
Description A contemporary interpretation of an intricate, layered damask design digitally printed on a fluid linen-satin. Collection Herbaria Composition 100% LI
See the other products
BLACK EDITION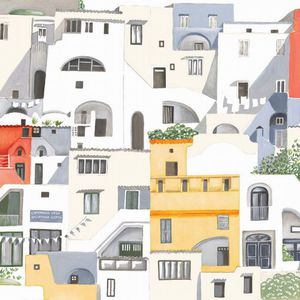 upholstery fabric
POSITANO
Base cloth: 1/2 PANAMA TAHITI Pattern repeat: 68CX71T Width: 140 L Composition: 100CO Structure: 28/13 15/12 Weight: 292 g/m² Removing washing: chaîne: -4% trame: -2.5% Martindale: 38500 Lightfastness: 4 Tensile strength: Chaîne : 1000N ...
See the other products
Olivier Thévenon Selection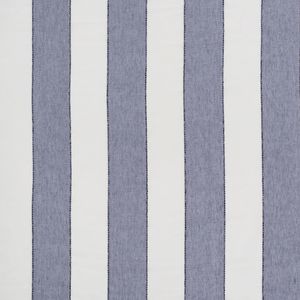 curtain fabric
ARMADA : VOLANTE
is bringing us to other horizons. Ecuador is a roomhigh vertical stripe based on the South American culture presented in nice warm colours. This combines nicely with the chenille transparent Leon. Bolivia, which has a nice vintage look, ...
See the other products
WIND
curtain fabric
BOTANIQUE / 8125
Kurage curtain textiles are hand printed, which means that each piece of fabric becomes unique due to small differences. Our textiles can turn the interior design into ...
See the other products
Kurage
Repeat H.cm 99 39'' L.cm 70 27,6'' Width cm 140 55,1'' Composition S55 LI26 L19
See the other products
COLONY
curtain fabric
INTEMPOREL : MIROIR OR
Width: 145 cm Weight: 90 gr/m² Matieres: LIN ALUMINISE 100%
upholstery fabric
SUITE : CANAPA
Code: 5024 Width: 320 cm Weight: 1050 Gr/ml Composition: 100 Ca Repeat(Vertical): 0.00 cm Repeat(Horizontal): 0.00 cm
See the other products
DECORTEX
curtain fabric
PUKETTI by Annika Rimala
... minimalist flowers with tiny green dots. The 100% cotton fabric makes a charming curtain set, duvet cover or tablecloth. Get creative and sew a mod A-line dress or summer sarong. Size info Fabric ...
curtain fabric
ROOM TO RELAX : ARLEEN
Brand:JAB ANSTOETZ FABRICS Number:9-7756-082 Colour variations:8 Quality:Decoration fabric, Woven, Jacquard Material:100% polyester Properties:Flame-retardant Width/Length:140 cm/55" P Length of repeat:4 ...
See the other products
JAB ANSTOETZ
curtain fabric
16579003 PEDROLINO
Composition AayMque/Aayiic : 14% - Polyester : 42% - Polyamide : 44% Colour: Truffe Style: Geometric, Innovation Technical information Weight : 420 gr Width: 136 cm / 53.54 inch Type of repeat: Horizontal 34 cm /' 13.38 inch - Vertical ...
See the other products
PIERRE FREY tissus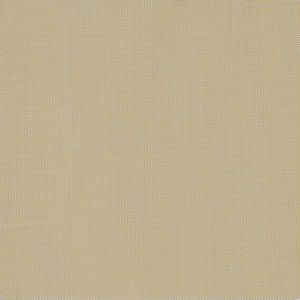 upholstery fabric
CANNAGE
Usage blinds cushions curtains seats Composition100% PES Trevira CS
See the other products
TOILES DE MAYENNE