The Online Architecture and Design Exhibition
sliding and stacking patio door
SL60
... SIGHTLINES The NanaWall SL60 maintains the European styling of narrow and equal sightlines around each door panel creating an attractive display of glass and light The NanaWall SL60 delivers superior ...
See the other products
NanaWall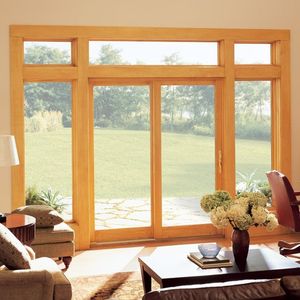 Enjoy the elegance of a French Door even when space dictates the practicality of a sliding model. Wide stile-and-rail construction showcases the rich wood interior while Ultrex protruded fiberglass provides a long-lasting, ...
See the other products
INTEGRITY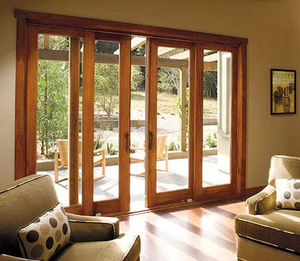 sliding patio door
ARCHITECT SERIES®
... interiors 52%-78% more energy efficient with optional triple-pane glass10 Self-closing InView® or Rolscreen® retractable screen door options
See the other products
PELLA
PROFILES Fixed frame and opening profiles must be tubular with sections calculated to resist stress generated by the location of the building project and its dimensions.To ensure that opening profiles offer sufficient support and ...
See the other products
Sepalumic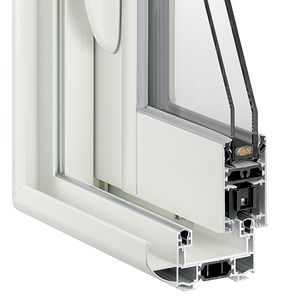 sliding patio door
SCHWEIZ
Frameless glazing for unbelievable views. Siller is providing frameless glass windows and glass sliding doors in cooperation with a Swiss family run company. With thank to the filigree ...
sliding patio door
DUOVENT® CLASSIC
Tipo de cristal: Duovent® Classic combines clear and tinted float glass panes. Overview: Glasses recommended for the Duovent® Classic units are: Clear + clear Tinted + clear The range of products from the tinted family ...
See the other products
Vitro Cristalglass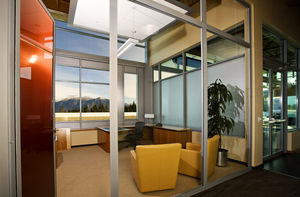 sliding patio door
STEELBUILT
... steel and the beauty of large expanses of glass. Features Narrow steel profiles Doors available in single leaf or double leaf design Can be used with a wide variety of glass products Frames typically ...
sliding patio door
TOPAZIO
... possible to have one (built-in shutter), two and four shutters. Then there is a new possibility the raise and slide windows and doors that disappear inside a frame system called «SCRIGNO».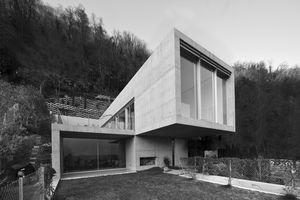 sliding patio door
FUSETTI by Carvalho Araújo
See the other products
Panoramah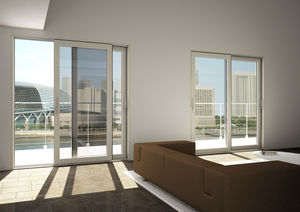 sliding patio door
SW 130S
The sliding Sw130s, with a capacity per wing of up to 180 kg, Is the ideal solution for medium-sized glass surfaces It can contain up to four wings on two tracks
See the other products
Starwood
Enjoy the convenience of a sliding door with the beauty and classic profiles of a French door. The Infinity® Sliding French Door features effortless operation and the same durable, low-maintenance ...
See the other products
INFINITY WINDOWS & DOORS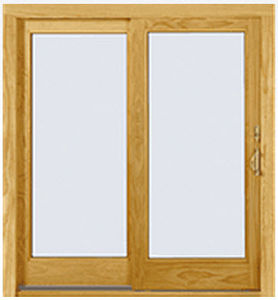 Gliding patio doors have at least one door panel that glides smoothly past another door panel to save room where you need itinside or out. With their wide wood profiles, ...
See the other products
Andersen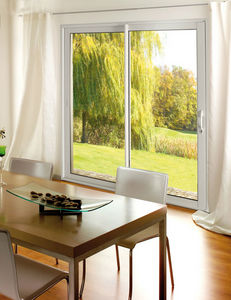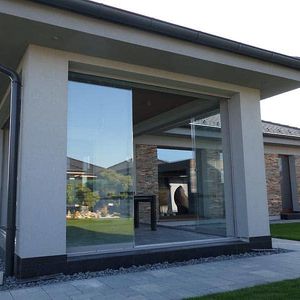 sliding and stacking patio door
SF 20
... gaskets are fitted horizontally at the top and at the vertical frame on the inside and outside 8 or 10 mm tempered safety glass panes(ESG-H) Inclined floor construction and length-optimized webs End caps for lateral ...
See the other products
Sunflex Aluminiumsysteme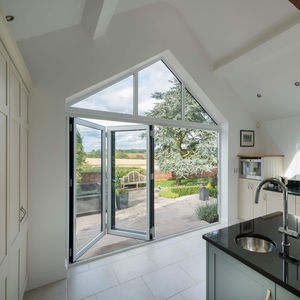 bi-folding patio door
WARMCORE : BI-FOLD
... majority of the door sashes locked in place, using a single door for everyday use. In addition certain door configurations offer even more practicality, as the door sashes ...
See the other products
Aperture Trading Ltd.
folding patio door
B FOLD DARK
... insulated inward and outward opening doors with a unique elegant design, to give it a steel look & feel. As such, Ballcony brand doors are the perfect solution for new-build constructions and replacement ...
sliding and stacking patio door
KNIGHT 3+0
... your patio. Our collections of bi-fold doors are available in various sizes so that they may fit the actual opening of your home. Our bi-fold door products are sold in a set. Homeowners ...
See the other products
PT. Kayu Permata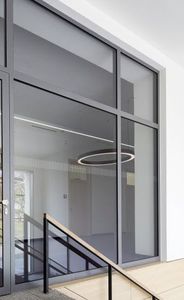 ... production we use the same systems we use for the production of profile doors, which means that the product can function not only independently, but also in combination with the door. We produce our ...
See the other products
Gutkowski
lift-and-slide patio door
The Lumi Lift-Slide door mechanism is strong, secure and stylish.
sliding patio door
SLIM 68 L
See the other products
PAIL SERRAMENTI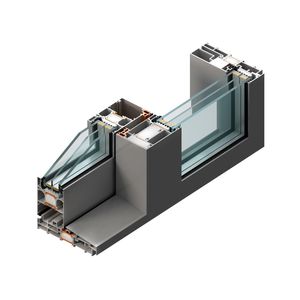 Sliding systems (cold sections) are widely used in interiors and buildings where insulation is not a requirement. Wide range of profiles, fittings and gaskets possible performance of various structural characteristics, water-tightness, ...
See the other products
FEAL Croatia Ltd.
sliding patio door
ALZANTE LIGHT
The Light Lift System breaks all the rules for door and window design due to its large fixed glazing and concealed perimeter frame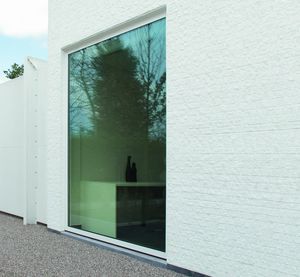 aluminum patio door
ECO FUTURAL
High-insulation 3-chamber profile Eco Futural is a complete, thermally broken 3-chamber system for aluminium windows. This system is characterised by high insulation values, combined with a small built-in depth. The Eco Futural is perfectly ...
See the other products
Aliplast
sliding and stacking patio door
STANDARD SERIE
... your business, having vision of life is knowing how to make full use of the space to make the most of it. This is just what Glass Curtains in Standard Series have to offer: great views, feeling of space and the best comfort ...