The Online Architecture and Design Exhibition
recessed downlight
FR 6022 by Paolo De Lucchi
See the other products
Av Mazzega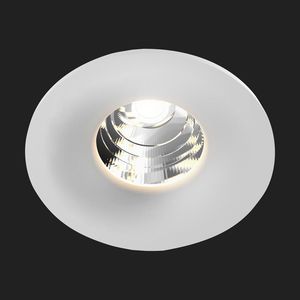 recessed downlight
TITAN SINGLE FIX
Features: High efficiency LED Downlight, equipped with a Bridgelux chip-on-board LED. High quality full aluminium body and high quality components Innovative design with integrated heatsink Available ...
See the other products
Doxis Lighting Factory N.V.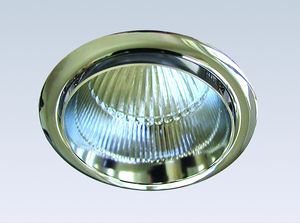 recessed downlight
J6 0312
Finish: Polished Aluminium Reflector: 20°, 30°, 40°, 40° asym. Ceiling cut out 60mm, Height 35-107mm lx 35-50W IRC Halogen 12V Click-lock automatic reflector positioning IRC lamp life up to 4000 hrs with 30% heat reduction or illumination increase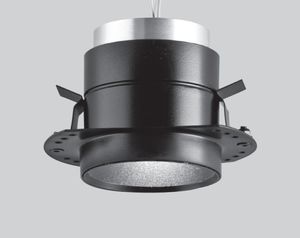 recessed downlight
LATIKA
Steel cylinder with rib for latching spring, prepared for (QR-CB51) metal halide (CDM-R mini) or LED. Lighthouse structure held in place by double steel spring. Total disappearance of the body, easy removal for lamp replacement. Characteristics > ...
See the other products
Elektromotor Spot Sanayii
Brushed aluminium body Tilt Power supply to order separately
See the other products
Switch Made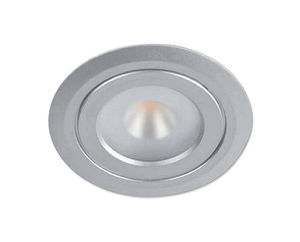 recessed downlight
FLX DVS
Super Slim LED Recessed Spotlight! Perfect solution for kitchen cabinets, displays and furniture Linkable together and with Feelux Diva 2 linear LED Single 4W diode eliminates multiple shadows Virtually no heat emission ...
Round recessed-mounted ceiling downlight led in brushed stainless steel or anodized aluminum. Fits discreetly and provides an attractive solution for low electricity consumption. This durable product ...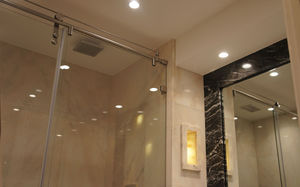 recessed downlight
AQUASPOT
The Aquaspot fixture features elegant styling combined with robust IP65 rating making it suitable for bathrooms and shower areas. An anti-glare baffle and recess light source ensure glare reduction. The fixture comes complete with MR16 ...
See the other products
Orlight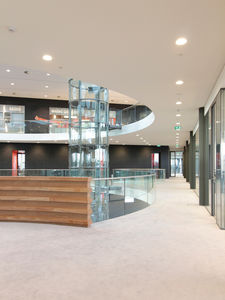 recessed downlight
MESON PRO-HE 190 by Philip Feenstra
... Meson pro, the range Meson pro-HE offers an increased luminaire efficacy within the same unit design. Meson pro HE has a built in outstanding efficient high power LED with a lamp flux of more than 140 lm/W. The innovative ...
See the other products
Atomis
Protection degree IP43 Lamp LED COB CITIZEN, Ra 80 Light fitting optical system KO - opal cover Light fitting electrical equipment ND - not-dimmable LED driver DIM - 1-10V dimmable LED driver DALI - DALI dimmable LED driver Body white ...
See the other products
MODUS, Spol.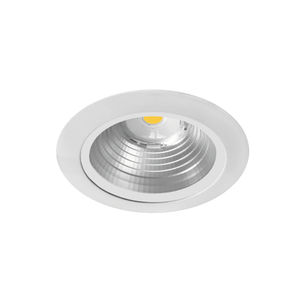 recessed downlight
BARI II : MINI
Modern and universal downlight luminarie of high lighting parameters, based on LED module. Applications: offices, restaurants, hotels, corridors, galleries etc. Materials: powder painted aluminum ring (standard color: ...
See the other products
PXF LIGHTING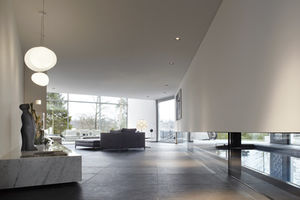 recessed downlight
BULLET HOLE : 60
Simplicity for pure elegance. The Bullet Hole is a fixed, built-in fixture, creating a pure black or white round trimless opening in the ceiling or wall. The light source is hidden. The result is an extraordinary lighting comfort. The ...
See the other products
100% LIGHT bvba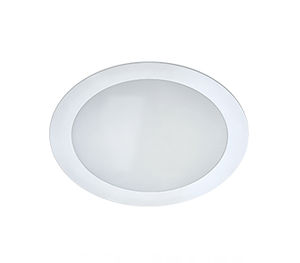 The downlight with the ION LED of Beneito & Faure, as the ZEN LED set, has the advantage to include LEDS to the classic downlight. Its difference concerning the LED ZEN set consists in its size, more ...
See the other products
Beneito & Faure Lighting, S.L.
recessed downlight
R6VT-21MH
Designed for high-end commercial applications, the 6-inch Metal Halide Recessed Downlights provide optimal glare control, outstanding photometric performance and smooth, shadow-free illumination in broad ...
The Lightplane 11 Recessed fixture is comprised of Lightplane 11 modules and a recessed channel. The versatile, plug and play design allows easy removal and repositioning of modules. Select from the ...
See the other products
Architectural Lighting Works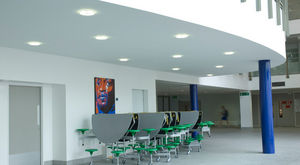 Recessed luminaires with injection moulded reflector. Open, louvre and IP65 versions available. Accessories include frosted inner and frosted outer drop glass, green tinted halo and IK10 polycarbonate cover. Very efficient, ...
See the other products
Thorlux Lighting / F.W. Thorpe PLC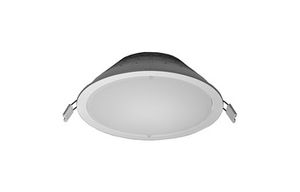 Hony is a great downlight for general lighting and its low profile makes it suitable for very low suspended ceilings. Exceptional cooling capacity enables high lumen output! Luminaire beam angle is 100°. LIGHTSOURCE ...
See the other products
Lival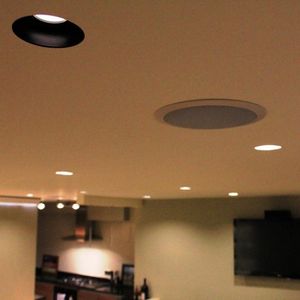 PRODUCT DESCRIPTION ZEP 2 Trimless LED Downlight with the plaster-in design gives you a bezel free sharp finish to your ceiling downlights and is a compact. The matt black housing also works to make the ...
See the other products
Ecoled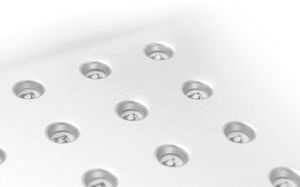 recessed downlight
DIALED 260
Series of recessed square-shaped downlights made of anodized aluminum with state-of-the-art LEDs modules. Equipped with special high performance optics made of anodized high purity aluminum for major ...
See the other products
Dimar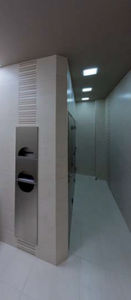 built-in downlight
DALLE 220
recessed downlight
ATHENE : 700.11
Athene also cuts a good figure as a downlight. Thanks to the patented focussing system, you can adjust the beam freely at any time to suit the situation.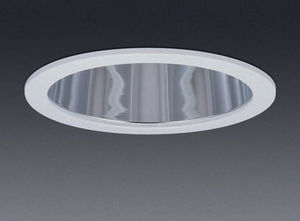 recessed downlight
DL 255
Round modular recessed downlight for vertical TC-TEL / TC-TELI / TC-QELI lamps. Die-cast ceiling trim, white powder-coated, adjustable without tool using, fixed via bayonet lock. Housing made of galvanised sheet ...
See the other products
Spittler Lichttechnik
recessed downlight
ISI 8X150 by Giancarlo Tintori
... LED and fluorescent recessed downlights fixtures for diffused lighting. Matt white powder-coated aluminium structure with opal poliycarbonate. FLUO Source G5 T16 (FH-HO) Total power 80W Emission diffused Tension 230V Notes recessed ...
See the other products
NEMO
recessed downlight
FINIRÉ
Finiré LED Recessed Downlights from Lutron eliminate the guesswork of ensuring compatibility between LED fixtures, drivers, and controls while guaranteeing high-efficacy performance. Finiré works with ...