The Online Architecture and Design Exhibition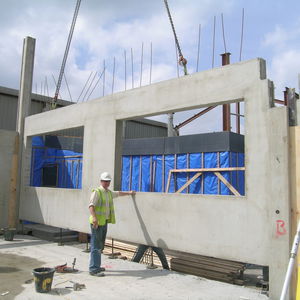 Gable wall panels are generally triangular shaped wall panels, placed in the roof/ attic cavity of a housing structure. These are often used in modern precast housing developments, and can aid the speed ...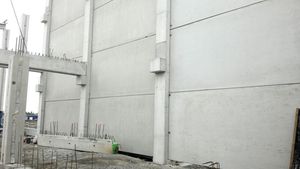 Length: 12, 6 m
Height: 3 m
Thickness: 15 cm
concrete wall
DIVIDING WALLS
Dividing walls for the containment of various types Models 500 x 100 A 1450 L=3000 600 x 100 A 2000 L=2500
See the other products
Eurobeton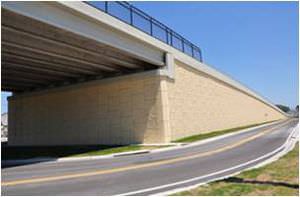 ... systems, thin wall panels are placed and anchored to the soil behind them. The devices used to anchor the wall panels engage the soil mass behind the wall panels to create a soil mass ...

reinforced concrete wall
SOLID
... and grouted into the wall panels.The illustrations below show the typical connection details for solid wall and floor slab construction and does include Thermowall Insulated sandwich panels for external ...
The activities of LEADRI are characterized by the high quality of the product and by the realization of large-sized and elaborate works, by the undoubted technical and organizational abilities which make this building firm a point of ...
... thin-shell, high-strength concrete providing an excellent combination of a structural shear-wall system with the beauty of an architectural concrete finish. MSC walls install quickly, will not warp or ...
galvanized steel wall
ZENTURO
Length: 2,005 mm
Height: 955 mm - 2,005 mm
The Zenturo® gabion wall will give a modern look to your space. Be the co-designer of your fence!Assets: - Easy installation - Quality - Innovative design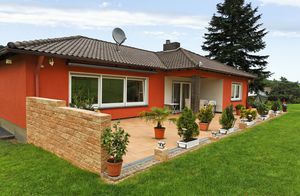 natural stone wall
ROMANO
wall system with a warm and mediterranean character closed and consistent appearence with rough visible sides and embossed edges, compatible with the rustica assortment can be implemented either with ...