The Online Architecture and Design Exhibition

wooden girder
POSI-JOISTS
You simply can't afford to ignore the advantages of the Posi-Joist™ system. Easy access for the installation and maintenance of the services in a floor zone is the clear advantage of the Posi-Joist flooring system. With the move towards ...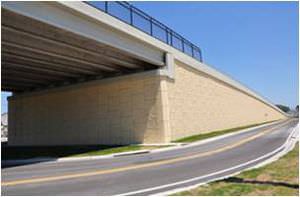 Description Prefabricated wall panels can be assembled and connected on-site to create modular precast wall systems. The two common forms of this modular bridge technology include mechanically stabilized earth systems and modular block ...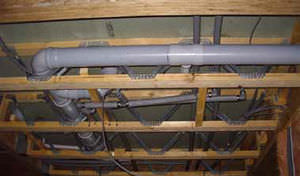 wooden girder
POSI‐JOIST™
Posi-Joist™ Are metal web joists which combine the light weight of timber with the strength of a steel web. The Posi‐joist™ allows building designers the freedom to have a variety of internal room layouts without the constraints of solid ...

reinforced concrete wall
SOLID
Panels are 'stitched' together on site at the joints by pouring a concrete grout into the reinforced joints of adjacent panels enabling continuity to be achieved. A small amount of internal decoration is required.This method of construction ...
See the other products
Cornish Concrete Products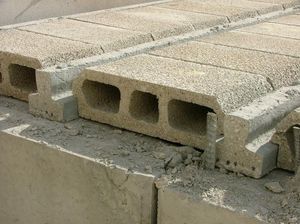 structural floor with girder-slab
The Ballut Blocks beam and block flooring system has in recent years grown rapidly in popularity, especially in domestic construction works. Basically, this flooring system consists of a series of precast T-Beams with special infill blocks ...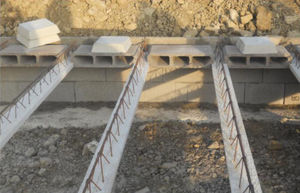 structural floor with girder-slabs
ETAI.VI.S.
structural floor with girder-slab
TERIVA
KONBET POZNAŃ also offers TERIVA-type dense-ribbed floors. The key elements of TERIVA-type floors are truss beams placed on opposite walls with a span up to 60 cm and hollow bricks that fill space between them. They are a precast element ...
The activities of LEADRI are characterized by the high quality of the product and by the realization of large-sized and elaborate works, by the undoubted technical and organizational abilities which make this building firm a point of ...
See the other products
leadri
Concept and Advantages The Avon Dry Wall Beam is an off-site manufactured façade solution for the rapid enclosure of a building envelope. Advantages include: Rapid enclosure of the external envelope A simple installation method ...
MSC panels integrate light-gauge metal framing with thin-shell, high-strength concrete providing an excellent combination of a structural shear-wall system with the beauty of an architectural concrete finish. MSC walls install quickly, ...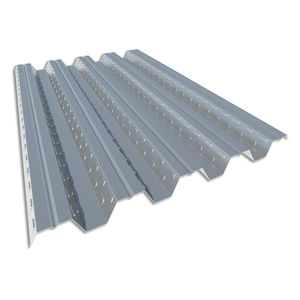 composite structural floor
FORJADO MT-60
The MT-60 panel has been developed together with the Structures Group of the Department of Continuing Resources of the Advanced College of Engineers of Seville, as part of its work with AICIA- the Investigation and Industrial Cooperation ...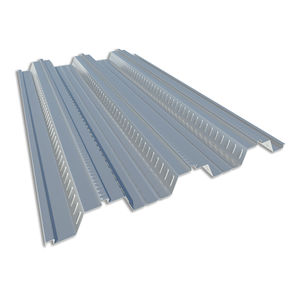 composite structural floor
FORJADO MT-76
Characterised by the the height of the profile, including dovetails, this sheet model is especially recommended for buildings with a metal structure, where size and space take on added importance, such as industrial buildings, office ...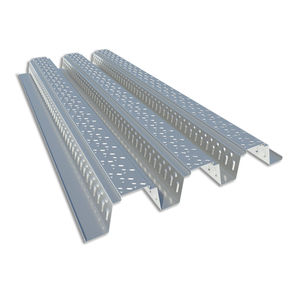 composite structural floor
FORJADO MT-100
The MT-100 composite floor profile (named due to the 100 mm rib height) is especially suitable for large-scale buildings with metal structures and significant light between supports. This panel design adapts perfectly to building types ...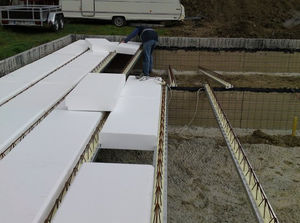 structural floor with girder-slabs