The Online Architecture and Design Exhibition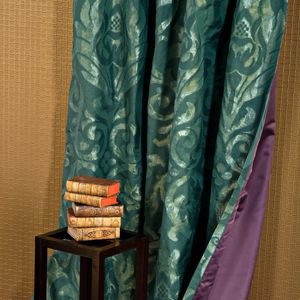 Modern and elegant decoration fabric with stylized tone-in-tone baroque ornaments. The pattern is created by the alteration of different weaves in Jacquard technique. A partially used glazed yarn additionally emphasizes the course of ...
See the other products
NYA NORDISKA TEXTILES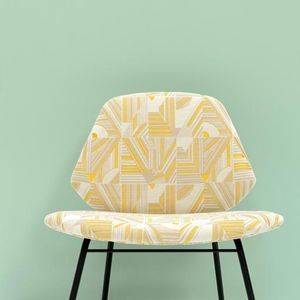 Inspired by the noble land and horizons of Africa, Kasaï is a contemporary interpretation of the graphic textiles of Kuba Kasaï. These velvets were woven by hand in a 400 year old method that has been continuously reinterpreted by modern ...
See the other products
LELIEVRE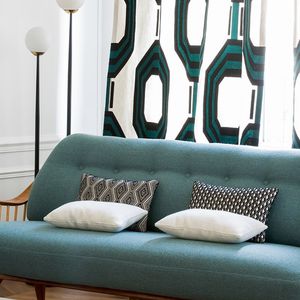 upholstery fabric
JENKINS
Geometric pattern of consentient diamonds in a soft chenille quality in a range of neutral tones. COMPOSITION 52% Acrylic 32% Viscose 6% Linen 6% Cotton 4% Polyester ORIGIN Italy PATTERN BOOK Adams USE Curtains Upholstery
See the other products
Larsen
Laminated printed fabrics. Coordinated floral and plain patterns. New baroque style. Application: upholstery, furnishing covers, bedspreads, cushions, draperies Width: cm. 140 Composition: viscose, linen, cotton, polyester Available ...
See the other products
SIMTA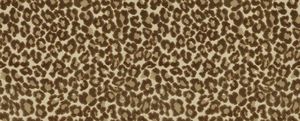 upholstery fabric
LE LEOPARD by Oscar De La Renta
Contents 72% Viscose, 28% Cotton Details SKU: 2012148.116 Company: Lee Jofa Cover Type: Velvet Grade: 0074 Color: Beige Color Family: Beige Cleaning Code: S (Solvent or dry cleaning products) Fire Code: UFAC Class 2 Repeat Height: ...
See the other products
Lee Jofa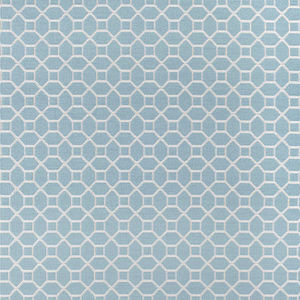 upholstery fabric
WOVEN 7 COMPANIONS : NEXUS
Pattern NEXUS Woven Fabrics CollectionWoven 7: Companions ColorwayAqua Content 66% Cot,20% Ray,14% Pol-acr ba Width 54.00" (137.16 cm) Repeat H0" (0 cm) Repeat V3.63" (9.22 cm) Abrasion30,000 Wyzenbeek NotesDry ...
See the other products
Thibaut
upholstery fabric
BAROQUE : GABRIELI
is a silk collection translating the world's most luxurious materials and textures into drapery. The use of exaggerated motion and clear, easily interpreted detail produces drama, tension, exuberance, and grandeur in these beautiful silks. ...
See the other products
WIND
curtain fabric
AQUATIC SONG
Print, design & textile in beautiful interaction Kurage curtain textiles are hand printed, which means that each piece of fabric becomes unique due to small differences. Our textiles can turn the interior design into an aesthetic whole ...
See the other products
Kurage
Composition: 100%PFR Flame retardant: no Final width: 300
See the other products
CASA VALENTINA
wall fabric
MEMORIES OF A PANORAMA
jacquard woven wool and cotton | 150 x 200 cm | 2013 'Memories of a Panorama' is executed by TextielMuseum/TextielLab Tilburg. The 4 Panorama's are based on the Dutch landscapes, with a dreamy colorful touch. The center of the graphic ...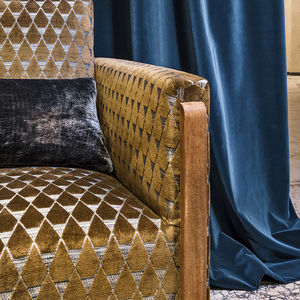 upholstery fabric
PARURE PRÉCIEUSE
"Parure Précieuse" is a superb looped viscose velvet, its geometric motif draws a discrete parallel between this collection and the Art Deco heritage of the brand. The fancy slub yarn for the weft is combined with a shiny polyester yarn, ...
See the other products
MISSIA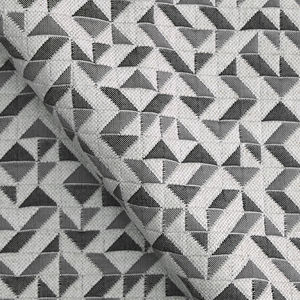 upholstery fabric
ORIGAMI
ORIGAMI resembles the Japanese art of paper folding, and composes a specific geometry allowing for creative, contemporary accents. Apart from its graphic aspect, ORIGAMI's plays on contrast such as the matte and shiny base fabric that ...
upholstery fabric
AUREA SILK TERMO 3D ROMBI
Aurea Silk is now available in its version Silk 3D – Termo, obtained with a continuous thermoforming technique.This manufacturing process is able to generate soft tissue thickness suitable for flexible applications.Silk 3D – Termo can ...
a multi-purpose flat weave jacquard with a small checked pattern, comes in a range of dusty pastels
See the other products
FR-One
upholstery fabric
ADN 5599
Category: Upholstery Material: Polyester/Polyester Blend Collection: Woven Upholstery 02 Design: WG Design Studio – Physical Properties Content: 100% Polyester Width: 54" Weight: 20.5 oz per linear yard – Performance Flame ...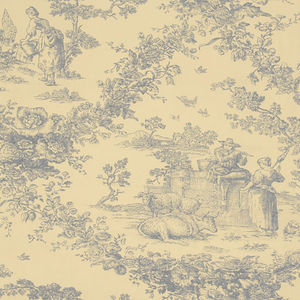 upholstery fabric
BRETAÑA CELESTE KA : 03.31265/44
Composition:100%CO Warp wash shrinkage:-4,50 % Weft wash shrinkage :-5,00 % Useful width:160 cm. Rapport design:64,00 cm. Rapport orientation:Weft Weight m²:203 g. Lightfastness:6 Pilling resistance:3/4 Abrasion Resistance:8000
curtain fabric
UNI: BIRDS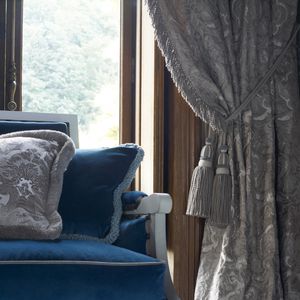 upholstery fabric
ELEUSIS
Luxurious damask with oriental pattern. (50% Linen, 25% Silk, 24% Acetate, 1% Polyester) 3 colours Width : 140 cm – 55"1/8 Pattern height 67 cm (26" 3/8) width, straight at 36 cm (14" 3/16)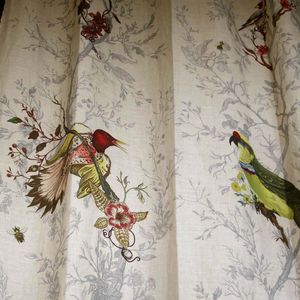 upholstery fabric
BIRDS N BEES
BIRDS 'N' BEES PRINTED LINEN WIDTH (MM) : 1360 REPEAT (MM) : 1995 STYLE : HALF DROP/ QUARTER DROP/ STRAIGHT OVER MATERIAL : 90% LINEN, 10% NYLON SUITABILITY : DRAPERY AND LIGHT UPHOLSTERY MIN ORDER : 1 METRE MARTINDALE : 40000
See the other products
Timorous Beasties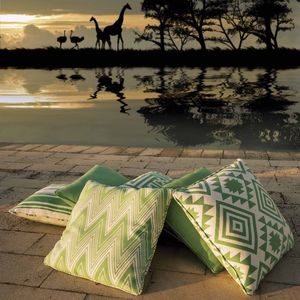 upholstery fabric
CAPE TOWN : INDOOR-OUTDOOR
See the other products
Gastón y Daniela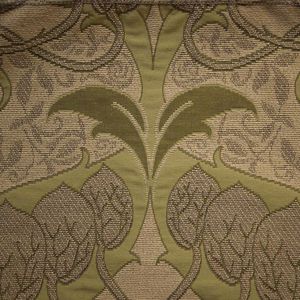 curtain fabric
SWEET PEA CILANTRO
A versatile and reversible jacquard woven double-weave damask in typical Arts and Crafts style. Woven in Italy. Fabric Code LF3348 Fabric Type Flat Weave Fabric Composition 69% cotton, 29% polyester, 11% viscose. Vertical Pattern ...
curtain fabric
ALERION DIMOUT
Width approx. 150 cm Weight approx. 295 g/m² Repeat length approx. 0,5 cm, width approx. 0,5 cm Composition 100% Polyester FR Darkening factor The article stands out due to his significant high darkening effect. Flame resistance ...
See the other products
Delius GmbH
N. of colors : 9 Width : 140 cm Horizontal pattern repeat : 4.5 cm Vertical pattern repeat : 9.5 cm Weight : 740 g/ml Composition : 64% Viscose,32% Acrylique,4% Polyester Martindale : 20000
See the other products
CASAL SA
upholstery fabric
INFINITY (D4)
The baroque ornament of our Infinity design experienced its rebirth in our new downproof stockprogram and convinced with its classic, timeless and filigree elaborateness and exquisite surface feel. MATERIAL 100% silk CLOSURE / SIZES width: ...
See the other products
Plauener Seidenweberei GmbH
Sophisticated spindly reeds traverse bright silks, in six colourways that co-ordinate with the beautiful Burnet design. For Callista, which means 'most beautiful' in Ancient Greek, Clarissa has created an enticing and entrancing collection ...
See the other products
Clarissa Hulse