The Online Architecture and Design Exhibition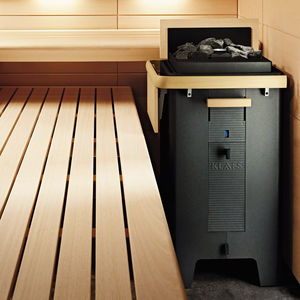 electric heating stove
MAJUS
Every human being is special, and everyone deserves moments of pure relaxation. Create your own personal oasis of wellbeing – with the patented SANARIUM and SaunaPURE® by KLAFS. Choose whichever "climate" takes your fancy, and the SANARIUM ...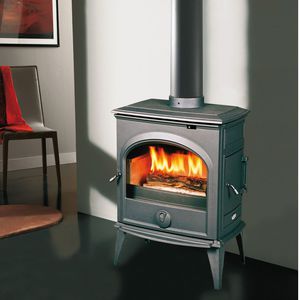 wood heating stove
ACTUAL ANTHRACITE
Heat output: 9,000 W
Compact and efficient cast iron stove with dual combustion Simple, refined colours to fit perfectly in your home Log size: Maximum 40 cm. Connection diameter (mm) Ø150 Overall dimensions LxDxH (cm) 55.6 x 43.3 ...
See the other products
Cheminées de Chazelles
Heat output: 3,000 W - 10,900 W
A dual-combustion stove that uses both wood and pellets. When it is set to use pellets, it can be programmed to switch on and off at the desired times, offering reliable comfort, adjusted to suit your specific needs. When ...
See the other products
EDILKAMIN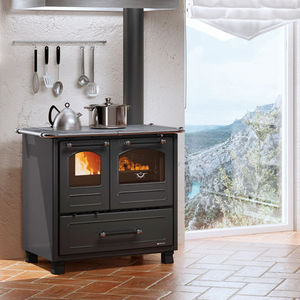 wood heating stove
FAMILY 4,5
Features: • Enamelled external steel coating • Panoramic fire door with double glass • 41 liter Enamelled oven with double glass door • Vitrified cast-iron frame • Top with polished cast-iron circles • G20 painted cast iron façade • G20 ...
See the other products
La Nordica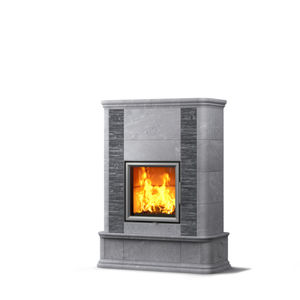 The handsome AKKO soapstone masonry heater introduces a freshly updated old-world atmosphere to your home. The protruding decorative trim and rounded corners at the top and at the base lend their own appearance to the fireplace. The large ...
See the other products
TULIKIVI
Heat output: 6,800, 9,200, 11,000 W
... MAIN FEATURES HEATING EVEN WITHOUT ELECTRICITY Heating even during a blackout. Thanks to the innovative heat exchanger that absorbs the combustion power using the natural draught of the flue chimney, ...
See the other products
Jolly-mec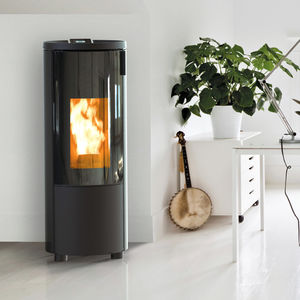 ... Pop: the pellet stove in just 46 cm in diameter. Let it conquer you with its personality and precious details that make it irresistibly attractive. Perfect for any corner placement, thanks to the central smoke outlet ...
See the other products
THERMOROSSI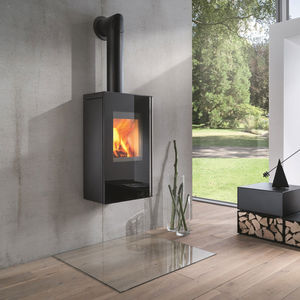 Heat output: 6 kW
Wall mounted wood-burning stove wodtke Air Control regulates the combustion air supply for an optimal combustion process. The system requires no valves or gates. This significantly increases operating comfort and ...
See the other products
Wodtke GmbH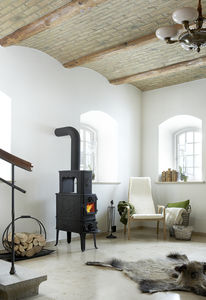 wood heating stove
MORSØ 2B CLASSIC
Heat output: 8,000 W
... wood-burning stove can, with its long firebox, accommodate logs up to 45 cm in length. It is a radiant stove and is equipped with a riddbling grate, ash tray and ashpan. 2B classic can be fired with wood ...
See the other products
Morsø Jernstøberi A/S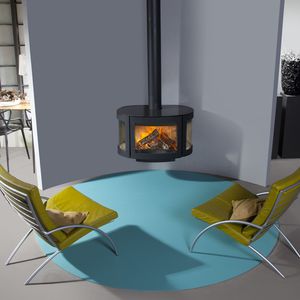 wood heating stove
BLACK PEARL
Heat output: 8,000 W - 10,000 W
Black Pearl, a beautiful suspended stove with an attractive black ceramic top, is an asset to any home. The all-round glass offers perfect sight of the romantic log fire.
See the other products
Wanders fires & stoves
gas heating stove
KOLDING
Over the centuries, stoves have always been heating devices powered by wood, coal, gas and then pellet. Nowadays dim'ora®, in cooperation with Faber, presents a range of furnishing gas stoves ...
See the other products
dim\'ora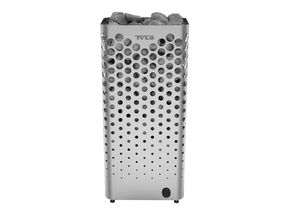 electric heating stove
AIR
Heat output: 10,500 W
We have developed a completely new sauna heater to meet modern demands for comfort and aesthetics. Tylö Air brings you a more contemporary, comfortable and soothing experience.
See the other products
TYLO
pellet heating stove
FIREWIN
Heat output: 9,000, 12,000 W
Central heating with style Comfort and quality of life Fully automatic pellet filling (optional) and automatic heating surface cleaning Ash only has to be emptied two to three times a year Very quiet ...
wood heating stove
IMPERA
Heat output: 3,000 W - 6,000 W
The formula for comfort The IMPERA is unique to the market, as no other log stove has attained an efficiency of > 90 %. This is the work of a specially designed combustion chamber system and the newly developed RIKA Powerstone.
See the other products
Rika
wood pellet heating stove
LENIUS
Heat output: 8,000, 10,000 W
... living room Either just room heating, or room and water heating integration into existing heating installation (with LENIUS CP) Easy integration into all existing heating ...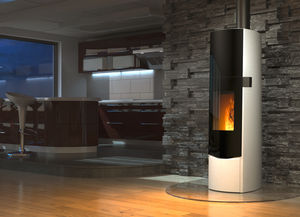 wood heating stove
T-SKY ECO2 by Wolfram
Heat output: 2,200, 2,400 W
... the eco2-highlights and the well-known optional duo module, T-SKY offers a slider for manual control, which supports the heating-up process in difficult draft or weather conditions.
See the other products
Tonwerk Lausen AG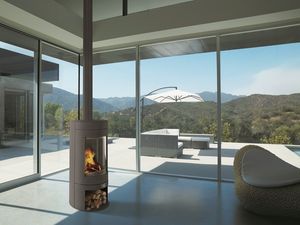 wood heating stove
DOUGLAS
See the other products
BRISACH SAS
Clear outlines, a uniform design, exclusive "Saunalux" look. State-of-the-art technology, high-quality workmanship. Energy efficiency and all the functionality you can wish for. All of these characteristise the latest generation of ...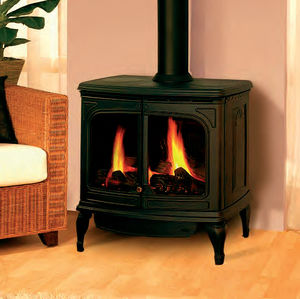 Heat output: 8 kW - 15 kW
... revolutionary "hydro" stove. It is able to transmit its heat energy to the building's central heating system. Jidé has its own patented system for this. The following arrangement is not improbable: ...
See the other products
JIDE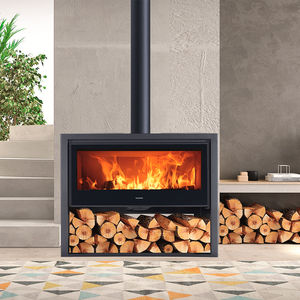 wood heating stove
ALLEGRO
Heat output: 9 kW
MEASURES DIMENSIONS H xWxD873x1091x468 mm GROSS/NET WEIGHT148/139 kg FIREWOOD ENTRANCE870x300mm SMOKE FLUE0150-153mm Top CHARACTERISTICS CAST IRON GRILL NOMINAL HEAT OUTPUT9KW EFFICIENCY80,8% CO EMISSIONS0,05% HEAT RESISTANT ...
See the other products
Panadero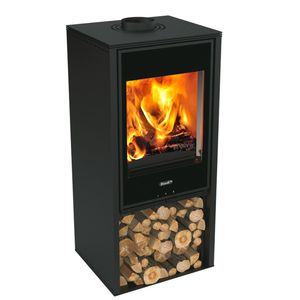 wood heating stove
X LINE - BASIC
Heat output: 7.7 kW - 12 kW
See the other products
RIZZOLI CUCINE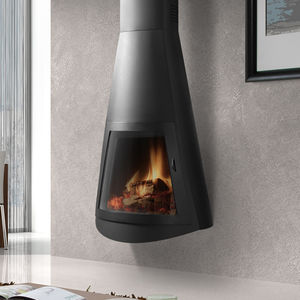 Heat output: 12,700 W
FUEL Wood MATERIAL Steel FIREBOX MATERIAL Steel PRIMARY AIR CONTROL Adjustable SECONDARY AIR CONTROL Venturi DOUBLE COMBUSTION No EXTERNAL AIR INLET No ASH PAN No SIDE DOOR No PAINT FINISH OPTION(S) Black
See the other products
HERGÓM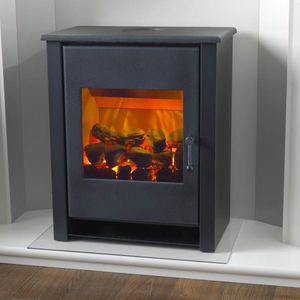 electric heating stove
LITTLE ATOM
Coal or log fuel effect Concealed 1000W/2000W thermostatically controlled fan heater Manual control with LED flame effect Atom available in black or cream Free standing & portable Flue pipe available This product is only suitable ...
wood heating stove
35 HIGH
Heat output: 3,000 W - 7,000 W
Contura 35 is a cousin of the Red dot design Award-winning Contura 35T. The woodburning stove is available with a white or black steel surround, glass or cast iron door and glass top. A powerstone heat tank retains the ...
See the other products
Contura