The Online Architecture and Design Exhibition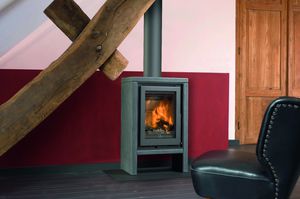 Freestanding wood-burning heater Different exteriors Ceramic concrete interior with reinforcement Two-points locking system Ceramic seal rope Unique secondary burn Air wash, pre heated air Dimensions: 40, 52, 55, 60, 70, 90, 100, 800 and 810.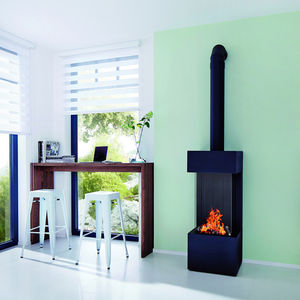 gas heating stove
TRIMLINE 38
The Trimline 38 balanced flue build in version is now available as a free-standing stove! The superb flame picture in combination with this design mantle fits perfectly in all interiors. Standard supplied with a logset ...
See the other products
ThermoCet BV
bioethanol heating stove
PO001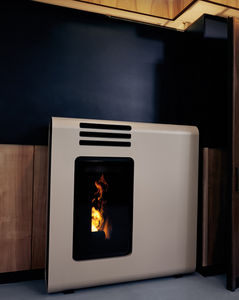 pellet heating stove
MARIN
Sophisticated in form. Pure power dressed in smooth lines. This piece allies design and technical proficiency. Honesty and solid work makes a difference everytime. From the moment you open the daoor you know he's present and working ...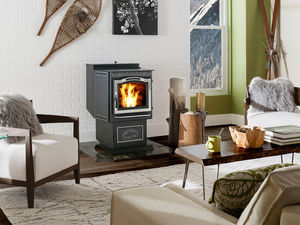 The P68 pellet stove harnesses the world-class engineering of Harman to deliver unmatched performance. These clean pellet stoves feature smart controls with hassle-free operation, making Harman's P68 ...
See the other products
Harman Stoves
wood heating stove
FIANNO
power: 8kW dimensions (WxDxH): 624x399x1015mm diameter of the flue extension: 120mm heating volume: 133m3 heating area: 51m2 net/gross weight: 100 - 120kg degree of utilization: 80 - 80,2%
See the other products
Alfa-Plam a.d.
The new DANNE is in the good old DAN SKAN tradition: our great little Dane. As a steel stove it measures only 90 cm high and with a top plate made of soapstone, sandstone, other natural stones or ceramic the DANNE is ...
See the other products
Dan Skan
wood heating stove
TILESTOVE by Vanhoffontwerpen
... ceramic tiles. These ceramic tiles gradually emit the heat of the fire. Lighting the Tilestove Big is a wonderful way of heating your living room or office.
See the other products
dutchtub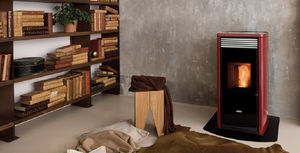 pellet heating stove
HYDRO: HRV
Standard RDS system Majolica tile top Door with ceramic silk printed glass resistant up to 750° Cast iron grate Steel combustion chamber Glass cleaning system Standard programmable thermostat Additional ventilation system Extruded aluminium ...
See the other products
Ravelli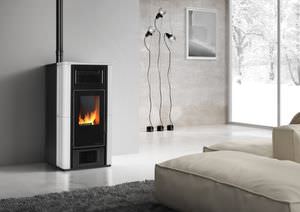 pellet heating stove
FIRENZE CERAMICA
Dimensions: 598*1110*602 mm Weight: 144 kg Useful thermal power: 13 kW Efficiency: > 85% Heatable volume: 330-370 m3 Power supply: 230V 50Hz Power absorption: 222 W Fuel: pellet diam.6 mm Pellet tank capacity : 30 kg Pellet consumption ...
See the other products
KARMEK ONE SRL
gas heating stove
SOLFLAME
SOLFLAME gives the beauty of a stove flame at a competitive cost, this model. Thermal power 10.5kW, high-temperature glass from China, works with LPG and methane gas cylinders.
wood heating stove
SONDRIO 4
EVOLUTION TO PERFECTION Solid cast door Tested independently of inside-room airWall and corner types Self-closing firebox door Practical door prop Lockable sliding grate
See the other products
Drooff Kaminofen GmbH & Co. KG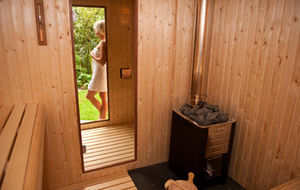 The Størvatts rounded shape makes it unique, a decoration for the garden and extremely comfortable to use. The sauna comes in three versions: wood fired, electric and infrared. We use only the best materials - Western Red Cedar for the ...
wood heating stove
100 DD
... and featuring Afterburn™ our precision secondary air control system, the 100 double door offers the country look with modern stove performance. 100 DD boasts a 5KW output with a wide view, slim profile and it has been ...
See the other products
Esse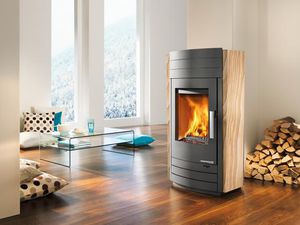 wood heating stove
I-2020
THE I-2020 is a contemporary wood burning stove with clean lines capable of 24 hour operation and an i-control which can reduce emisions by up to 60%. It also takes Firewood of up to 33cm due to it's large combustion chamber.
See the other products
HAAS + SOHN Ofentechnik GmbH
This woodstove has a clean cut and seamless design, which gives a lift to any home décor. The stove has elegant steel sides and an optional door may be fitted to its base. DEFRA approved for burning wood in smoke controlled ...
See the other products
ild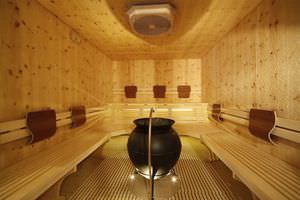 Saunas of every shape and size - completely according to your individual wants and needs. Ready to use sauna installations for private sauna enthusiasts and large sauna facilities. Free choice of material, large selection of colour for ...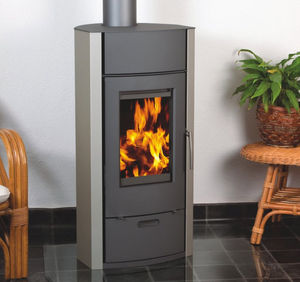 wood heating stove
B5 ALPHA
... which facilitates easier maintenance of fireplaces. High quality chamotte, which is embedded in the fireplace disables the heating surfaces and objects that are located behind the fireplace.
See the other products
Color Emajl Doo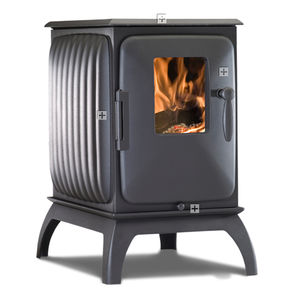 wood heating stove
IRON DOG N°1
Good friends always have a special place in our lives. And Iron Dog N° 1 performs magnificently even in just a small amount of space. This is thanks to its refreshing natural style, its very special charisma and its warm nature.
See the other products
Iron Dog
Heat output: 3,000 W - 8,000 W
The basic model of the Torus is conveniently compact and you can fit it into most mantel pieces. Or you can really make it stand out by placing it on a base.
See the other products
Altech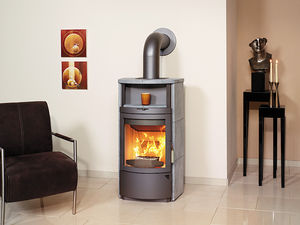 wood heating stove
17 FGT ECOPLUS
The wood-burning stove HARK 17 F approved as slow-burning stove impresses with its adjustable, automatic output control: By means of a sensor, the combustion air supply is controlled automatically, dependent ...
See the other products
Hark GmbH & Co. KG
wood heating stove
SUNCOSY 10
Wood stove SUNcosy 10 details: - approx. 8 kW output water-side - approx. 3 kW output air-side - user friendly and easy to handle because of big panorama door. - High class in design, e.g.: sandstone-, soapstone-, steel- ...
See the other products
SUNSET Energietechnik GmbH
Its classic ceramic pattern und its compactness enable a multifunctional use of this tile stove whether in the kitchen, hall, living room or office, this model can be set in every room.
See the other products
IBC Heiztechnik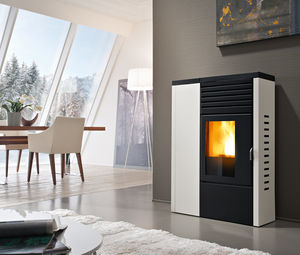 pellet heating stove
EDERA
Pellet stove with cast iron top and metal sides, ductable air flows; fully operated via an easy and user-friendly control panel.
See the other products
RED - www.red365.it - see MCZ Group SPA
The fireplace stove VERNER 6/0 is an ideal additional heating device in the buildings electric-heated or gas-fired- its addional installation leads to the marked cost savings for heating ...
See the other products
VERNER a.s.