The Online Architecture and Design Exhibition
sliding patio door
DUOLINE HS
... wooden profiles available in three depth options and in three wood types, ensuring classic look that matches perfectly the flat interior. A number of colour combinations both for wooden profiles and the aluminium clads. ...
See the other products
drutex
wooden patio door
DOLETA STROMPROOF
Frame 78 mm thick profiles Sash 58 mm thick profiles Units inside the sash 24 mm thick Two lines of sealing gaskets Internal and external window sides as well as wooden part may be decorated with a decorative pattern Uw up to 1.4 W/m²K
See the other products
Doleta Premium Windows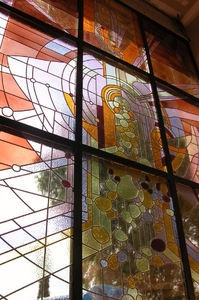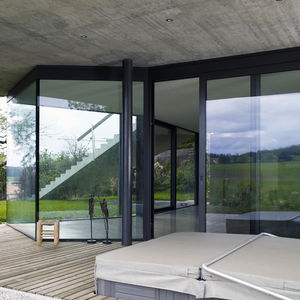 sliding patio door
MODERN
... these for our windows and doors. In our products, we unite all security features such as thermal insulation and sound proofing. So we ensure that modern design and high functionality become one. Whether floor to ceiling ...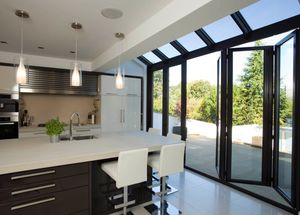 sliding and stacking patio door
KITCHEN EXTENSIONS
glass and aluminium kitchen extensions are a popular way to create additional space in the heart of your home. An Apropos kitchen extension allows light to penetrate your home; whilst providing extra space to house ...
See the other products
Apropos Tectonic Limited
sliding patio door
TUSCANY® SERIES
... more comfortable home with Tuscany Series vinyl patio doors. Whether you are looking for elegant French Doors or Sliding Doors, there is a Tuscany Series option for ...
See the other products
Milgard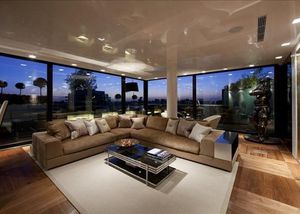 sliding patio door
BALI 60
The Bali60 lift-and-slide system features strong thermally broken aluminium profiles, engineered to enable large glass panels to be moved effortlessly across the widest of elevations, maximising your views. Bali60 panels are raised and ...
See the other products
SunParadise
he PI environment created by glass is unique, it provides the perfect harmony among transparency, light and spaciousness. The10 milliliter tempered glass BSW sliding panels system is an extraordinary ...
See the other products
DELLORTO GLASS INC.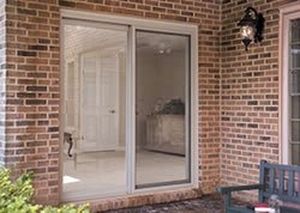 Therma-Tru vinyl sliding patio doors are crafted to ensure smooth operation with fully adjustable rollers. Reinforced windows help provide weather protection and security. A tamper-resistant, adjustable ...
tilt-and-slide patio door
... Balcony doors and windows that open to the inside need space. Accessories or decorations can sometimes make sash operation even more difficult. This problem is eliminated with the use of tilt-and-slide windows and balcony ...
See the other products
VIDOK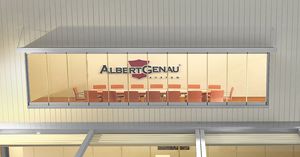 sliding patio door
SLIDER MAX
Features : Slider system Glass : Tempered Glass Thickness : 10 mm Max. Panel Width : 900*3000 mm (Special dimensions- optional) Carrying System: Bottom Carrying System
See the other products
ALBERT GENAU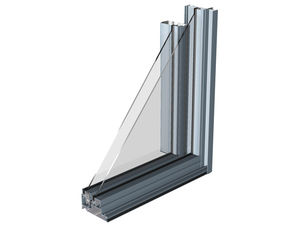 ... stylish aesthetics. Various sill types: Low profile sills available for wheelchair access. Standard Maximum door height of 2700mm; Larger doors on application. Available in frame width of 100mm.
See the other products
Wintec Aluminium Windows & Doors Australia Pty Ltd
sliding patio door
OPTIMOALU
See the other products
PAB- MTN ( MENUISERIES TECHNIQUE NOUVELLES)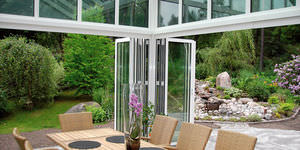 sliding and stacking patio door
THERMO 60
... Keyfeatures Thermally broken aluminium system Folding doors, parallel-slide-and-tilt windows, turning-, bottom hung- or tilt-and-turn windows, inclined glazing, doors, double leaf doors Folding ...
See the other products
SunParadise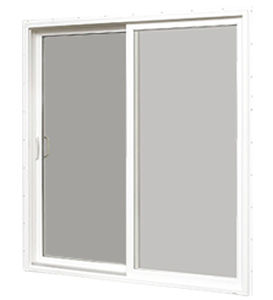 sliding patio door
JAZZ® SLIM
Jazz® Slim offers a 5-5/8" frame depth with an integrated nail fin that can be either welded or mechanically fastened for different project applications. With its beveled slim sash design and high water rated pocket sill, this superior ...
See the other products
Royal Group Technologies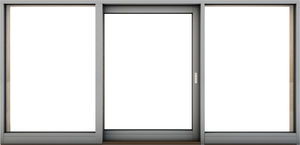 In closed, lowered position, the door closes tightly thanks to special sealing profiles. To open the door, turn the interior handle 180° until it points down. This lifts the door and ...
See the other products
hajom Skjutdorrar
... enclosure / glazing, a balcony becomes more resistant to the influence of external factors, which makes it easier to keep the flat clean. Balcony enclosures / glazings protect against wind, rain, and various types of ...
lift-and-slide patio door
0018
The lifting sliding door is the best solution for large apertures. It can be made with two or more leaves, all operable if desired. It has a variable height lower track (25 mm – 46 mm). It can also be supplied with pocket ...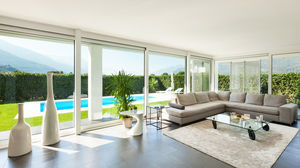 lift-and-slide patio door
HST
The door operates on the base of innovative lift-sliding opening system that raises gently the sash moving on special rollers. Therefore, the door sliding is effortless. The door threshold ...
See the other products
DAKO
MIX is a series of alu-clad wood windows with a 90-mm nominal cross-section. The external aluminium cladding guarantees a high resistance to weather. Profile corners are welded and held by plastic clips to allow for thermal expansion. ...
See the other products
Aldena
sliding and stacking patio door
... value price. LaCantina Doors' Aluminum system is offered as a complete system with the following: Clean contemporary designs that maximize glass and light Combine with our multi slide and swing doors ...
See the other products
lacantina Doors
sliding patio door
ISOL70 Q MIX
Window in PVC-aluminium with a wide range of options for personalised colours and maximum weathertightness guaranteed. All without the need for tiresome maintenance. SELECTIVE GLAZING AS STANDARD Solar control glazing with argon gas ...
See the other products
SPI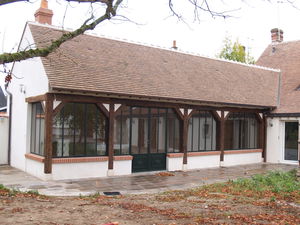 sliding patio door
SUPERIOR 3642
Combined with the 3142 series of sliding windows, the 3642 aluminum sliding screens provide the desired security for your indoor environments. Ideal for beach houses, country houses, multi-family buildings, offices, etc. It has alternative ...