The Online Architecture and Design Exhibition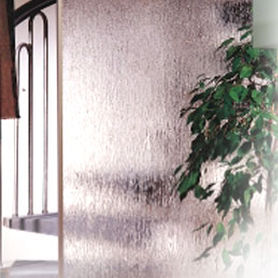 thermal insulation
STYROGLASS
Thermal conductivity: 0.13 W/(m.K)
... tougher than glass. Lightweight, it has surprising properties: flexible, it is shock resistant and shatter-proof. It is waterproof and moisture-proof. The extremely wide STYROGLASS range, colourful and bright, offers ...
thermal-acoustic insulation
ILLBRUCK FM330
... excellent acoustic and airtight performance Airtight formulation - tested to ISO 6589 Acoustic dampening - up to 60 dB joint insulation index Elastic performance - up to 35% movement accommodation ensures integrity ...
thermal-acoustic insulation
SINTHERM FR
Thermal conductivity: 0.034, 0.036, 0.037, 0.042, 0.048 W/(m.K)
Thickness: 40 mm - 100 mm
... harmful to man. Owing to its special features, SINTHERM FR is an insulating material that fully satisfies the requirements set out by current standards on acoustic and thermal insulation in buildings, ...
See the other products
Manifattura Maiano
thermal insulation
TERMOSYSTEM®
... resist the cold and various insulation materials with different thicknesses. The waterproof thermal insulation, TERMOSYSTEM EPS® is a system made up of the coupling of sheathing and ...
See the other products
ISOSYSTEM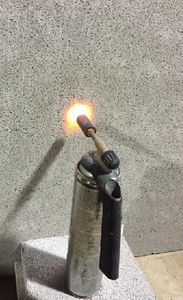 recycled glass insulation
QSFR
Thickness: 10, 15, 20 mm
Fibre-reinforced light weight cement fire board Quietstone AQUAFIRE® is a firbre-reinforced lightweight cement fire board. AQUAFIRE® is extremely lightweight, non-combustible (class A1), highly insulating, water resistant. It does ...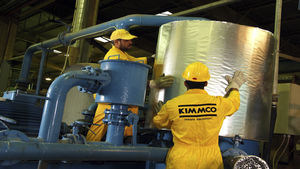 Thickness: 75, 100, 25, 50 mm
... for thermal insulation of pipes, ducts and vessels. KIMMCO Lamella Insul is suitable for wide range of applications in HVAC and industrial sector such as: On large pipes, pipe cluster, or over heating traces, where ...
See the other products
KIMMCO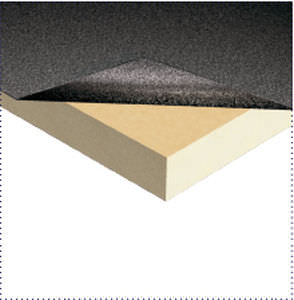 Thickness: 4 cm - 12 cm
... of kg/m², reinforced in TNT polyester and slate chips' finish The bonded panels GT 3 - GT 4 - GT 5 are suggested for insulation and as a waterproofing primer of flat and pitched roofs. Standard Dimensions: 1200 ...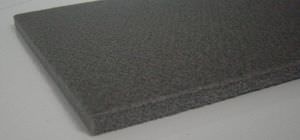 acoustic insulation
TVS RESI FOAM
Thickness: 8 mm - 10 mm
TVS RESi Foam is a low cost, resilient under screed insulation layer designed to reduce the transmission of impact sound through concrete floors. The material is a cross-linked, closed cell polyolefin foam. The foam ...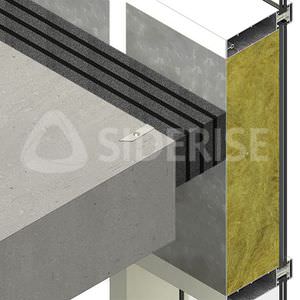 thermal-acoustic insulation
LINEAR GAP SEAL - FACADES KEY FEATURES Third party certified Ease of installation Fully qualified fire performance Fully qualified acoustic performance Water resistant Prevents the passage of cold smoke Can accommodate structural service ...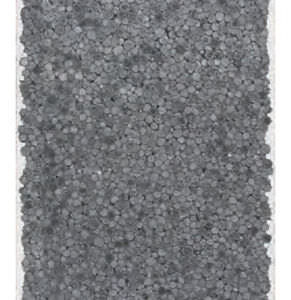 thermal insulation
GOINTEGRAL B+W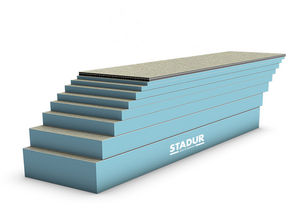 thermal insulation
BASETEC
Thickness: 4 mm - 80 mm
... watertight, high thermal insulation Examples of use New buildings, renovation, bath renovation, public tenders (e.g. hospitals & nursing homes, kindergartens), renovation works of all kinds, dry construction, loft conversions, ...
See the other products
STADUR PRODUKTIONS GMBH & CO KG
acoustic insulation
ROCKINDUS™ DB
Thickness: 30, 40 mm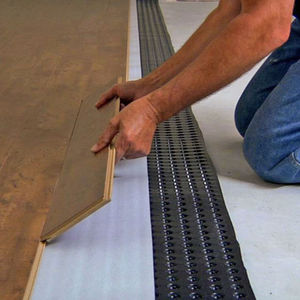 thermal insulation
PLATON
Platon Flooring Protector isolates flooring from cold, damp concrete. When used beneath a wooden sub-floor and over concrete in a basement, it makes floors comfortable, odour-free, healthy and dry. Platon Underlayment, sub-floor vapour ...
thermal-acoustic insulation
FLUOTECH
... dynamic rigidity and thermal conductivity, to offer top performances in insulation. Fluotech is flexible, elastic, light, waterproof, extremely easy to lay, resistant to molds and insects, and CFC-free.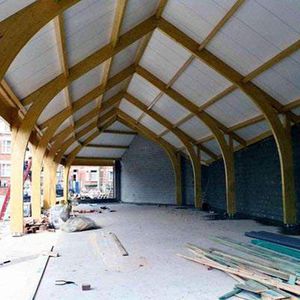 thermal insulation
ISOBOUW
Thickness: 56 mm - 147 mm