The Online Architecture and Design Exhibition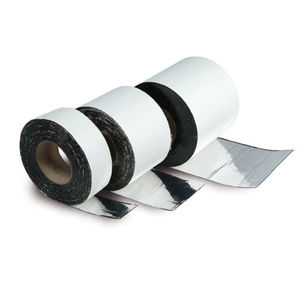 weatherstripping adhesive strip
W 810 AL - 10 ALU
Self-adhesive sealing tape for the waterproofing of areas such as wall / floor junctions, wall and roof penetrations or for the repair of leaking gutters and downspouts. KÖSTER Fix-Tape 10 ALU is 1 mm thick, rubber / bitumen based ...
See the other products
KÖSTER BAUCHEMIE AG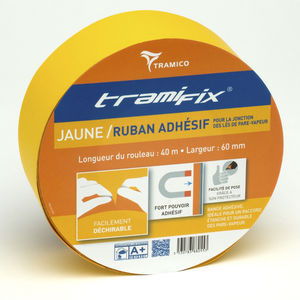 airtight adhesive strip
TRAMIFIX®
See the other products
TRAMICO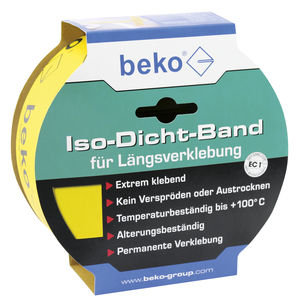 airtight adhesive strip
ISO-DICHT
See the other products
Beko Group Ltd
thermal-acoustic insulation
ILLBRUCK FM320
FM320 is a rapid curing gun grade expanding polyurethane foam that is suitable for general gap filling, bonding and insulation applications. It can be used for perimeter sealing and fixing of windows and doors. Usage/Purpose These ...
See the other products
Tremco illbruck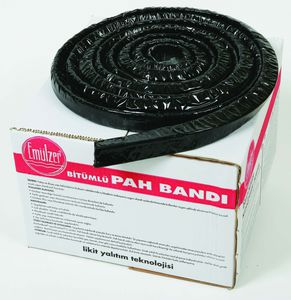 weatherstripping adhesive strip
FILLET 2025
Tanımı If is a bitumen-rubber based, V-shaped elastomeric filleting tape used for preparing internal edges at vertical and horizontal seams for insulation applications. Usage Areas It is used at the internal edges of hot-applied ...
See the other products
EMULZER
polyethylene adhesive strip
PERISOL
Self-adhesive desolidarization accessories in closed cell expanded polyethylene. They include: PERISOL: strips in rolls with self-adhesive tape and protective tab PERISOL L: self-adhesive orthogonal bands PERISOL AE: accessories ...
airtight adhesive strip
COSMO DS-450
With COSMO DS-450.110, the PowerFilm on a roll, the bonding of air and windtight connection, for interior and outside areas, can be realised even easier an quicker as up to now. Used together with the new FilmDispenser that makes possible ...
EPDM drywall tape
CURED COVER
A nominal 60 mil, cured EPDM membrane strip laminated to nominal 30 mil cured butyl rubber tape and rolled onto a release liner, for a total nominal thickness of 90 mil. Commonly used to strip in metal edging.This product requires the ...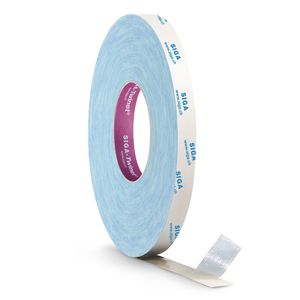 airtight adhesive strip
TWINET
The double-sided adhesive assembly-aid tape Twinet is perfectly suitable for the pre-installation of vapour control layers on hard substrates, e.g. metal or wood. During roof renovation from the outside, the vapour control layer can be ...
See the other products
SIGA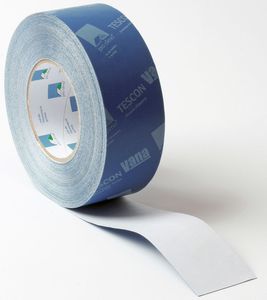 airtight adhesive strip
TESCON VANA
See the other products
HOLZWERK GEBR.SCHNEIDER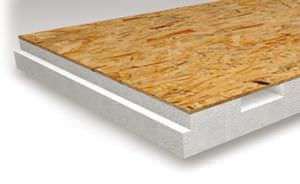 extruded polystyrene core two-component insulation board
ISOVENT®
System overseeing the thermal ventilation of domestic and industrial roofs which, thanks to its shape, ensures notable advantages in terms of living comfort and ease of installation. The ISOVENT® ventilated thermal set is made up of ...
See the other products
ISOSYSTEM
resilient adhesive strip
FASCIA PERIMETRALE TECNICA RETICOLATA
Expanded cross-linked closed-cell polyethylene strips designed for easy installation. These strips come with a screen-printed side with the installation instructions. This product is available in three versions: h 18.5 cm (11 cm wall ...
See the other products
TECNASFALTI (ISOLMANT)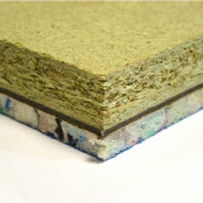 acoustic insulation
QFLOOR35
Thickness: 35 mm
QFloor Soundproof Floor Boards Looking to meet part E building regulations for sound insulation? Then Qfloor 35 soundproof floor board is your perfect acoustic flooring solution. Use Qfloor 35 over your timber battens when you are ...
See the other products
Quietstone UK Ltd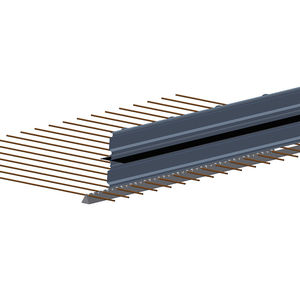 wall drywall tape
A-CV FB
This spacer is made from fibre concrete with a 50 mm reinforcement grid, and is an ideal complement to the PENTAFLEX® ABS, A and AX shuttering elements, with either a rough or interlocking design. The concrete leakage and the associated ...
See the other products
H-BAU Technik
thermal-acoustic insulation
PT
Thickness: 50, 30 mm
Self-extinguishable polyurethane honeycomb foam. APPLICATIONS Thermal insulation applications, good acoustic absorber and decorative.
See the other products
AMC Mecanocaucho
polyurethane (PUR) core two-component insulation board
CART RF3
Main applications: Thermal insulation of walls and ceilings inside. Thermal conductivity lD of 0.023 W/mK according to UNI EN 13165. Lined: Politwin and on both sides and and bonded to one side with plasterboard of 10 or 13 mm.
two-component insulation board with fiberboard insulation
TROLDTEKT® PLUS
The Troldtekt series' two-layer acoustic panel, Troldtekt Plus, consists of a classic Troldtekt panel with a laminated backing layer of sound-absorbing material. Troldtekt Plus is available with a backing layer of sealed mineral wool ...
two-component insulation board with elastomer insulation
ECO-C1 GIPS
Self-supporting panels for counterwall insulation of existing walls. They can be directly fitted with glueing or with classic metal structure for plasterboard Self-supporting panel in eco-c1 foam rubber and plasterboard Rw = 31 dB ...
See the other products
ECOPOLIMER
expanded polystyrene core two-component insulation board
HEKIMPOR WHITE EPS
are produced as butt or lap joint (as thermal sheathing board). Lap joint boards ensure minimizing thermal bridges. High performance at top level is obtained thanks to the channels on the plates by increasing the adherence quality of ...
weatherstripping adhesive strip
FLEX FINAL
Final strip made of aluminium with colour coating or made of solid copper, usable on both sides Dimension: Length: 1,500 mm Height: 74 mm, 50 mm Type: 74 mm brick-red/brown 74 mm brick-red/black 74 mm copper-natural 50 mm black/titanium ...
See the other products
MAGE Roof & Building Components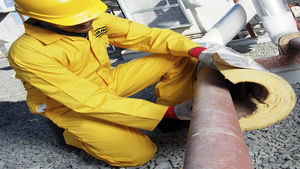 Performed sections of glass fibres bonded with a hear resistant resin, free from shot and coarse fibre, light, damage resistant, easy to handle, cut and fit. The sections are split along their lengths to provide a hinge for ease of fitting. Applications Thermal ...
See the other products
KIMMCO
polyisocyanurate (PIR) core two-component insulation board
XT/TL
Xtratherm Thin-R Thermal Liner (Dot & Dab) XT / TL is CFC/HCFC free, manufactured using a blowing agent that has zero ozone depletion potential (ODP) Manufactured in accordance with BS/IS EN 13165:2008 Thermal insulation products for ...
See the other products
Xtratherm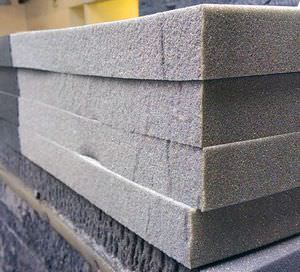 KEY FEATURES Made to order Cost effective Rapid turnaround Wide range of base materials SIDERISE can provide customised insulation products upon request. In fact, within reason, we will convert any insulation product to your specification. The ...
weatherstripping adhesive strip
ALU BRICO
High-Adhesive Butyl Sealing Tape Protected by a Reinforced Aluminium Film Bu-tylene Alu Brico is a self-adhesive sealing tape made of a butyl rubber compound, protected by a reinforced metal film in aluminium, available in various sizes/colours. ...
See the other products
ISOLTEMA
high-performance two-component insulation board
GOPIR AZS