The Online Architecture and Design Exhibition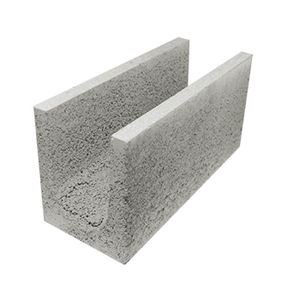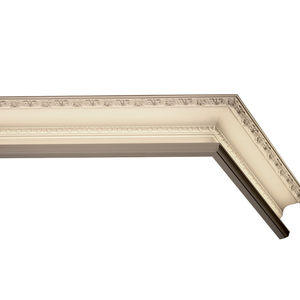 High-strength plaster, retro-lit mini cornice in elements of 1.75m, Louis XV style. Contains a flex LED support profile, for backlighting of the cornice. Delivered in 1 element of 1.75m.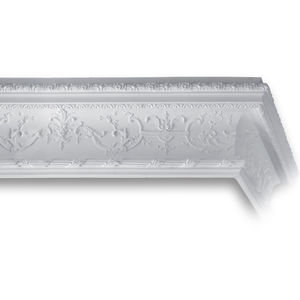 Large size PRESTIGE cornice in plaster, elements of 2.50m, style Louis XIV.
High-strength plaster cornices in elements of 2.50m, Empire style. Without decor for an easy association with Cornice ref.141, together with detail ref.664.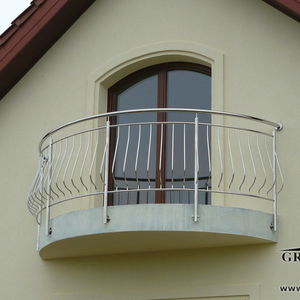 We are the specialists in design, fabrication and installation of unique balustrades made of stainless and normal steel.
prefab cornice
MOULDED FEATURES
Stone element made according to a specific section, whose use can be highly variable as on cornices, details, window sills, tops, etc. Dimensions of a moulded piece of natural stone are length, height and thickness or length, width and ...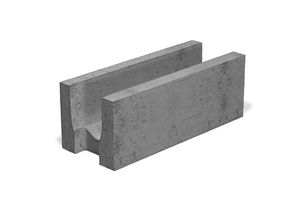 horizontal concrete tie block
See the other products
Bip Bétons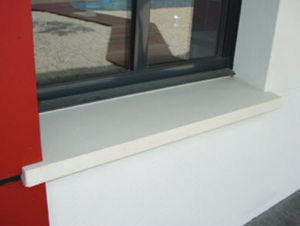 See the other products
Bip Bétons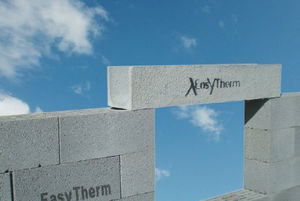 reinforced concrete lintel
THERMO'LINTEAU®
See the other products
Bip Bétons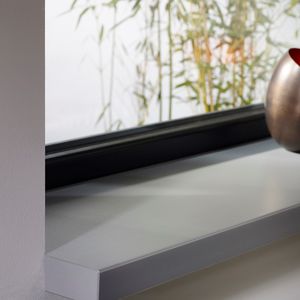 metal window sill
COUVERTINES & RIVES
See the other products
RHEINZINK FRANCE SAS
Lightweight and strong Z- and C-purlins combine lightness and strength with cost effectiveness in roofs, facades, partition walls and floors. The wide range of purlins from Tata Steel and the flexible range and shape of these lightweight ...
roller shutter roll-up shutter lintel
PRESTHYGE
See the other products
Rehau
Interior gypsum board moulding in Cove, Cornice and Step profiles for installation at wall/ceiling intersection Decorative Moulding from CertainTeed is practical, as well as beautiful. It greatly reduces callbacks because moulding eliminates ...
Levolux is a leading provider of balcony solutions, with a host of innovative features to satisfy the most challenging project specific requirements. With its dedicated balcony assembly unit, Levolux is able to produce fully assembled ...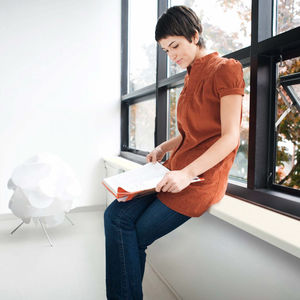 laminate window sill
EXCLUSIV
Top quality through and through Whether new building or renovation - window sills must always satisfy high physical requirements. Indoor window sills from WERZALIT are manufactured according to a patented process as high-pressure moulded ...
See the other products
WERZALIT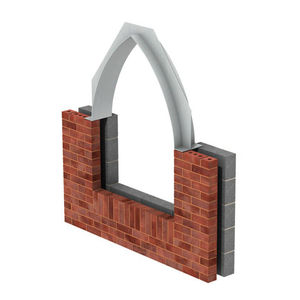 stainless steel lintel
APEX ARCH
are manufactured from stainless steel and do not require any further corrosion protection. The standard range of Ancon Lintels is designed to suit the majority of loading conditions found in residential and commercial buildings. Special ...
See the other products
Ancon Building Products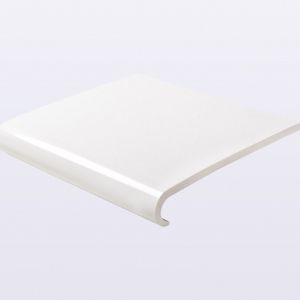 Length: 150 mm
Width: 9 mm
This 150mm x 9mm Hockey Window UPVC Fascia Capping Boards is part of Kestrel's wide range of UPVC building products. It is available in Brilliant White to match the Kestrel range of UPVC window boards. Ordering Code : 704/150 Pack Qty ...
See the other products
KESTREL / BCE
PVC roll-up shutter lintel
ROLAPLUS
A new building is an investment in the future and should therefore be planned well. If you want to enjoy to the full the four walls you are building for yourself you should incorporate from the very outset your comfort needs, your personal ...
See the other products
KÖMMERLING
concrete window sill
MARÉS
See the other products
Verniprens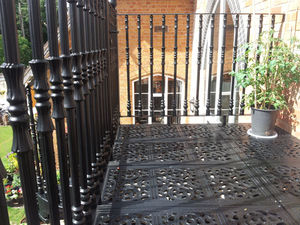 balcony with bars
VICTORIAN WITH VICTORIAN BALUSTERS
The most popular option of railings with the Victorian Balconies is the use of the Victorian balusters which create a stunning edition to any property.
See the other products
British Spirals & Castings
steel prefabricated framework
The implementation of metallic structures and more specific of space frames, best fits in closed gymnasiums, stadiums, industrial metallic buildings, offering at the same perfect aesthetic results. Particular advantage of the space frames ...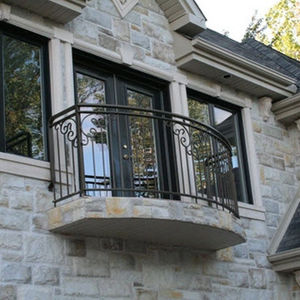 balcony with bars
MONARCH 5510 by Martin Battig
Design by : Martin Battig Materials : powder coated wrought iron railing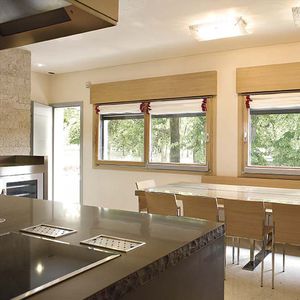 blind roll-up shutter lintel
The insulated shutter boxes by IMPRONTA consist of a high density box, insulation shoulders in extruded polystyrene and fiber cement, insulated top cover and thermal cut under window sill: a system that consistently reduces construction ...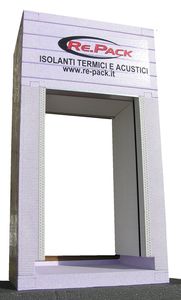 expanded polystyrene roll-up shutter lintel
SHUTTER BOX
Shutter Box is the insulating Box for windows, with external inspection for Rolling Shutters, entirely designed and manufactured by RE.PACK with the latest technology to ensure energy efficiency and home comfort in buildings. The ...
See the other products
RE.PACK Srl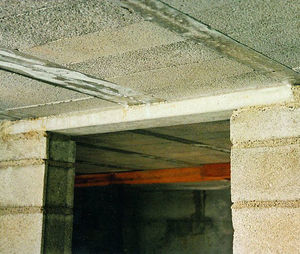 The RECTOR pre-lintel is a strong load bearing element made of bonded wire prestressed concrete , without transversal armature. Lengths available: from 1 m to 2.80 m or 3.20 m depending on the regions, in 20 cm steps. Underside and sides ...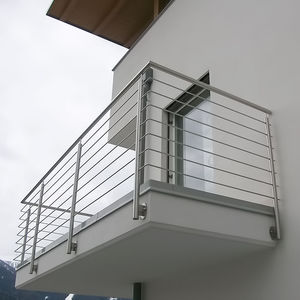 Can you make a piece of heaven even more beautiful? Sure you can. We are happy to show you.
See the other products
INOX DESIGN
Length: 1,200 mm
Width: 320 mm
Pieza extrusionada L-shaped section with blunt corners. Width: 320 mm. Length: up to 1200 mm. between axes.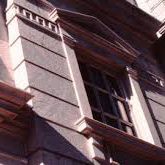 Armtec's precast concrete building components are commonly used for columns, beams, floors, walls and other structural elements. Precast is one of the most versatile and sustainable building materials available for today's fast-paced, ...