The Online Architecture and Design Exhibition
pediment
LÓGICA ONDA : UNIVERSAL
The mixed ceramic tile Logica Onda has been specially designed by the prestigious Benedito Design for the Iberian Market, with markedly rounded lines and pure lines. This is a high end tile, baked on individual supports H-Cassettes and ...
See the other products
Cobert
reinforced concrete window sill
See the other products
KP1
balcony with panels
F(BLADE)®
The FEHR balcony solution offers the following for both new projects and renovations: compliance with the regulations for handicapped people, attractive appearance, thermal comfort, long-lasting: exceptional durability, increased ranges, removal ...
See the other products
Fehr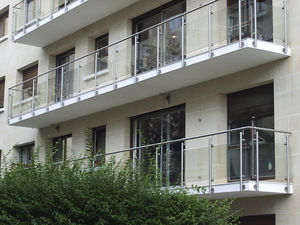 glass panel balcony
CRISTAL
Add all the refinement and precense of a built-in element to even the most basic window configuration with our wood cornices. Constructed with a furniture quality detailing, our cornices are painted or stained for a seamless decorative ...
Thakeham's handmade range of caps and coping are available in three colours and due to the manufacturing process have a smoothed finish giving them a superior look to other similar products. Care must be taken when handling them as they ...
– Construction material of windowpane profiles: aluminium and secured glass – Type of glass: 6-8-10 mm secured glass or laminated glass – Colour options: RAL or Eloxal colours – Maximum width: 650 mm – Maximum height: 2500 mm
See the other products
Sisteme Sticla SRL
Recycled plastic grip blocks from KLP® have a life saving edge and are a supplement to lifebuoys, boat hooks, ropes and ladders. Quayside walls are often too high to hang onto if people fall into a harbour, especially for children. Using ...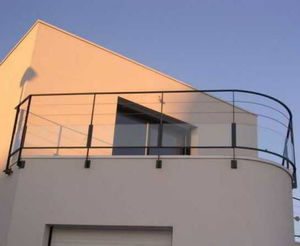 See the other products
ESCALIER DESIGN 14
wooden prefabricated framework
RIGIDRIM® RIMBOARD
Roseburg RigidRim® Rimboard is used for perimeter framing and load transfer. To manufacture our EWP products, we use fast growing, under utilized, and less expensive wood species; therefore, large old growth trees are preserved. As a ...
Lumon balcony facade systems consist of modern aluminum balustrades and their integrated balcony glass panes. This is a combination designed to function together. Lumon balcony facades are trendsetters that show the direction where the ...
interior cornice
DEKORSYSTEM®
Cornice for DEKORSYSTEM® architecture, composite material which allows for subsequent "artistry" of an architectural creation, where absent, it also restores "functional and aesthetic structural elements", damaged owing to wear and tear ...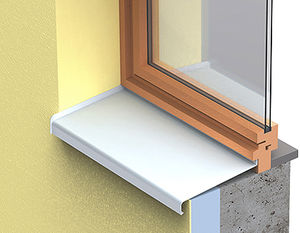 aluminum window sill
PROTEGENET®
Protects external window sills from moisture, thus preventing leakage. Protects external wall rendering from splashes and staining by draining rainwater away from them. The system comprises a purpose-made aluminium drip, with its easily ...
See the other products
dani alu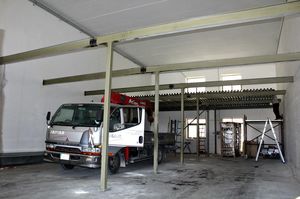 Steel structure and concrete elevated basement floor with void space below the floor to allow for movement of expansive soils. Different buildings have different requirements, so not surprisingly there is no 'one steel structure size ...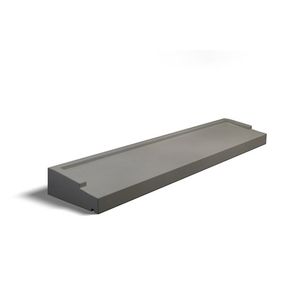 See the other products
ALKERN
balcony with panels
BALFOR® TYPE I
Balcony base slab, make: BALKOTEC (where necessary in a number of sections). Building material class B1, slip-inhibiting surface, material thickness 28 or 32 mm. Flexurally rigid, hollow-section lateral struts with a footfall-sound-inhibiting ...
See the other products
forbis Balkon- und Treppenbau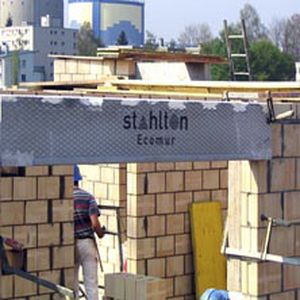 See the other products
Stahlton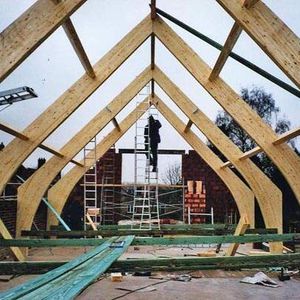 glue-laminated wood portal frame
by Sevrin Noirefontaine
See the other products
Artbois SA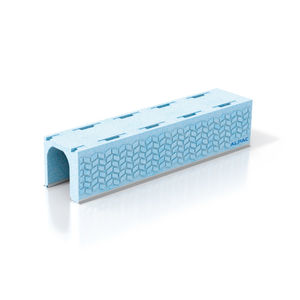 insulating roll-up shutter lintel
Alpac heat-insulating boxes are designed to house any kind of shutter or blind, easily and rapidly, and are manufactured in a wide range, entirely in-house on new-gen Alpac machines. They can be used with all kinds of windows and adapted ...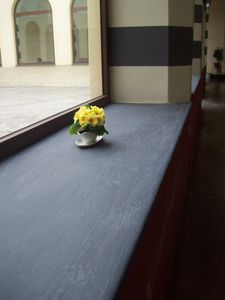 natural stone window sill
WINDOW SILL ITALIAN SLATE
Window Sill in Italian Slate Top Quality Certified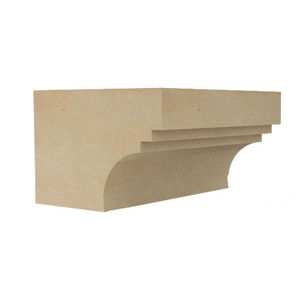 stone cornice
BIANCO CAVE
Our frames are realized with the use of local stone. For their creation Bianco Cave uses different types of badges that goes from classic to modern, giving to your home the right harmony and architectural style. The processing is made ...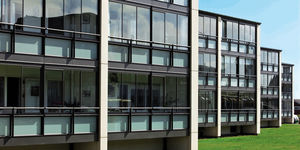 glass panel balcony
WD 100
This system is a complete glazing system for balconies. It is optimized for Facilities, where on the one hand it gives the architect great discretion, but on the other hand allows particularly fast installations. A complete module frame ...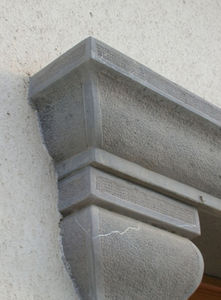 natural stone cornice
SPECIAL WORKS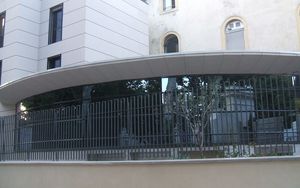 enables the custom-made realization of all kind of pieces for façades : Angles Belt courses Shunshade Caps Single or double curvature shells Cornices Curved panels Ceilings Piers Machining