The Online Architecture and Design Exhibition
glass panel balcony
GCV012
This glass balustrade is without a doubt the most spectacular of KOZACs innovative designs to make your balconies, staircases, mezzanines and other spaces safe. The use of glass offers the possibility to blend two spaces. No hand-rail ...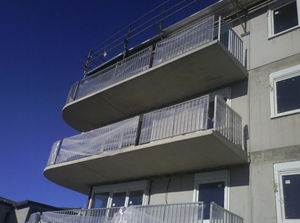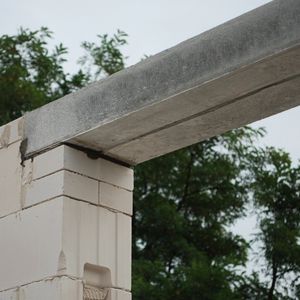 SBN prestressed concrete headers are another group of products, thanks to which the investor shortens the construction time and reduces investment costs. These products are an option for ceramic headers, are products of the future and ...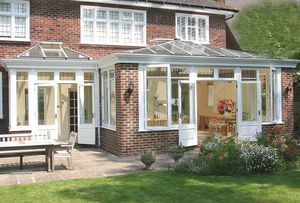 Yeoman Cornices and Fascias are manufactured from GRP - glass reinforced polyester, a material ideal for today's environment - flexible and lightweight, yet offering heavy duty strength. Detailed below are our standard mouldings available, ...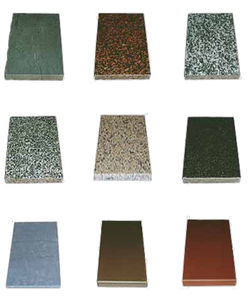 We naturally also have the matching window sills for your house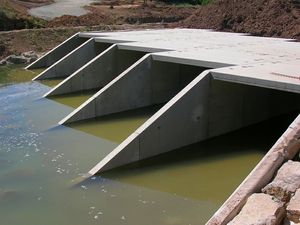 reinforced concrete prefabricated framework
CADRE FERMÉ
See the other products
Chapsol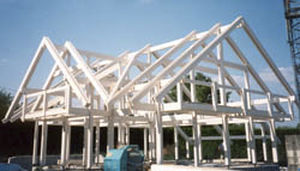 glue-laminated wood portal frame
SEGURA
glass panel balcony
VILLA SVAL by H. Kongshavn Frønsdal
Henning Kongshavn Frønsdal, Architect at LINK Arkitektur, has recently completed his own self-build project located on the outskirts of Bergen, Norway. Kebony is renowned for its versatility and has been used throughout Villa Sval in ...
wooden window sill
VILLA WITH KEBONY by Vermund+Gere Arkitekter
Modern low-energy house by Vermund+Gere Architects in Farum, Denmark. A lot of light is coming in through the large windows with Kebony frames, matching the Kebony doors.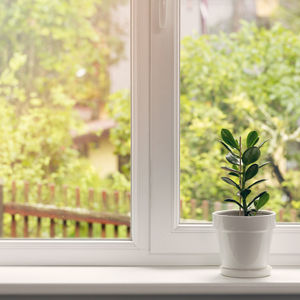 laminate window sill
78YF
Width: 200, 250, 300, 400 mm
Thanks to their abrasion-resistant laminate on the top, the seamlessly bonded front edge and the sealed rear edge, SWISS KRONO windowsills are durable and extremely resilient. The windowsills offer an impressive range of functionality ...
engineered stone window sill
WIND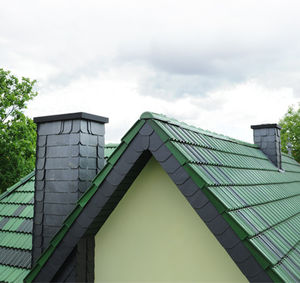 steel prefabricated framework
RB-SRO
No casing, no striking, just place onto the chimney and cast with concrete. Frame: 1.0 mm stainless steel Surface: Blank or painted black Assembly: Place shuttering frame on the chimney, align, cast shuttering frame with concrete. Dimensions: ...
The restructuring of a country house in the woods of Val Seriana (North Italy). We were fully aware we needed to make a careful choice of wood in order to for the structure to fit in appropriately with the stone in its surrounding environment. ...
The Quattro range is defined by its square aperture.The process of pressure-locking produces a very high quality material with perfectly formed intersections, resulting in the most aesthetic grating for all types of vertical applications. ...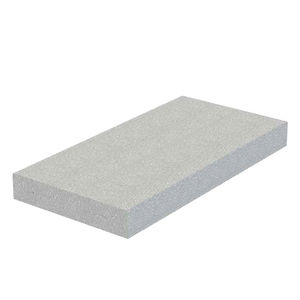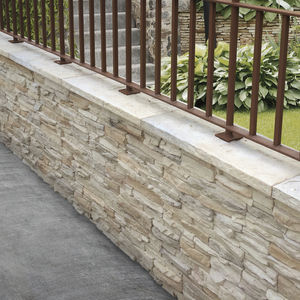 flat roof capping
CAPPING
HEIGHT570 mmWIDTH140 mmTHICKNESS40 mmKG PIECE5 KgPALET170 un.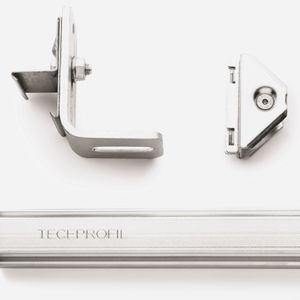 steel prefabricated framework
TECEPROFIL
TECEprofil is a complete dry-wall construction system consisting of a supporting frame, sanitary installation modules and panel facing. The clearly structured range makes ordering simpler and enables easy storage. Dry-wall systems ...
roof cornice
ASTANA OPERA HOUSE - KAZAKHSTAN
The new Astana Opera House can accommodate an audience of 1,500 spectators and also features a museum and a ballet hall. The building's cornices and the tops of its columns have been moulded using GFRC. As GFRC is light and flexible, ...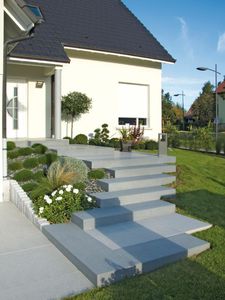 Our steps, wall caps and post caps are as functional as they are beautiful. Use our steps to create an elegant entrance to a poolside patio or create a functional entrance up to a deck or driveway. Both Windsor and Chatham step ...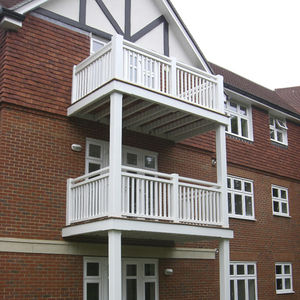 Woodscape Hardwood Timber Balconies are precision-engineered and manufactured in Naturally Very Durable Hardwood. Hardwood Timber Balconies are available with a variety of balustrade designs as standard. All our Balconies are supplied ...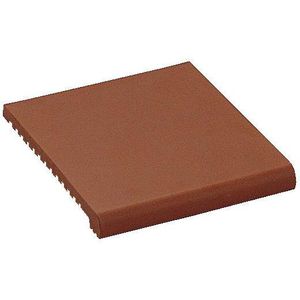 terracotta window sill
GRES MOLINS
Length: 14, 20, 28 cm
Width: 14, 20, 28 cm
See the other products
Tercocer
concrete window sill
RECONSTRUCTED STONE®
Length: 36 in
Hanover® is able to provide profiled edges for window details and sills. They can be accommodated with or without a continuous drip edge. Pieces are manufactured with beautiful natural finishes and will add attractive detailing to any ...