The Online Architecture and Design Exhibition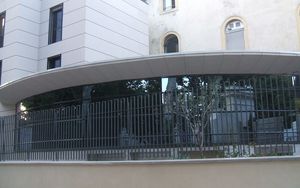 enables the custom-made realization of all kind of pieces for façades : Angles Belt courses Shunshade Caps Single or double curvature shells Cornices Curved panels Ceilings Piers Machining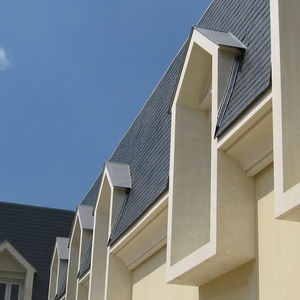 glue-laminated wood portal frame
XXXL
Eyecatcher for the furniture shops Chairs made of Douglas fir Previously manufactured chairs: Malmö, Sweden - 25m Zwettl, Austria - 10m Steyr, Austria - 15m Wien, Austria - 15m Knittelfeld, Austria - 15m ...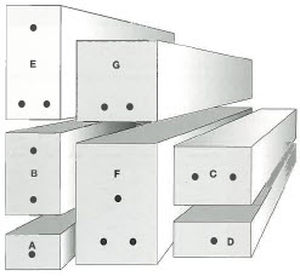 Concrete Lintels Precast concrete lintels are the rapid solution to economical robust masonry support over door and window openings. High strength lintels are manufactured for engineering grade concrete and are available in standard ...
steel portal frame
DEPRESSED ARCH (ATR)
For several years Favaretti Group has been designing, manufacturing and installing structures in galvanized steel for various uses. The experience in the field of metal, the constant technical research and the use of specialized personnel, ...
See the other products
Favaretti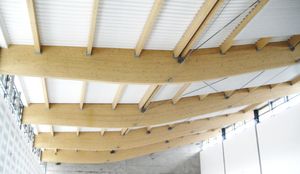 wooden purlin
PURLIN SYSTEMS
Definition Purlins are structural components that run parallel to the eaves and support the roof membrane. They can run on the girders or be hung between them. Variants Simple purlins These run on the girders or can be hung in. They ...
reinforced concrete cornice
ALA
The beauty of prefab buildings can be enriched with patterns, colors, garnish moldings and several reinforced concrete finishing elements such as perimeter cornices, portals, window labels, window sills and angles with different sections.
See the other products
Area Prefabbricati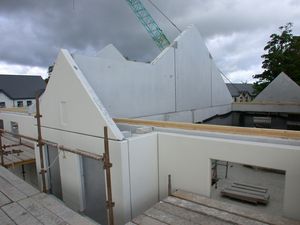 Gable wall panels are generally triangular shaped wall panels, placed in the roof/ attic cavity of a housing structure. These are often used in modern precast housing developments, and can aid the speed of erection of the overall structure. ...
See the other products
GRANITI CONRAD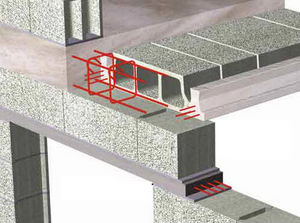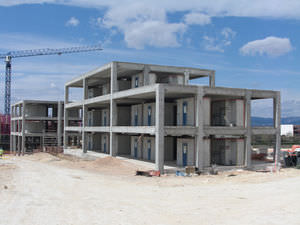 reinforced concrete portal frame
3-D modules are elements that we use as a basis for structural calculations for multi-storey buildings. This allows greater rigidity and superior inertia compared to a structure built using traditional column and beam porticos. As an ...
We stock a wide range of green oak lintels that have been air dried for up to 3 years. Standard sizes are 4″ x3″, 6″ x 4″, 8″ x 5″ and 12″ x 5″ in a variety of lengths up to 7ft. We can also supply green oak cut to your specific requirements.
precast concrete capping
WALL COVERS
Prefabricated elements for the covering of the upper part of constructed walls Models 1000x280 for 150 wall 1000x330 for 200 wall 1000x380 for 250 wall 1000x425 for 300 wall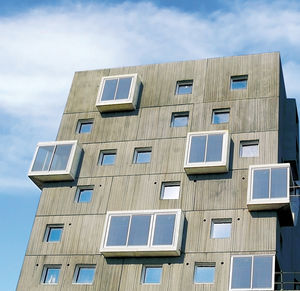 See the other products
LG BETON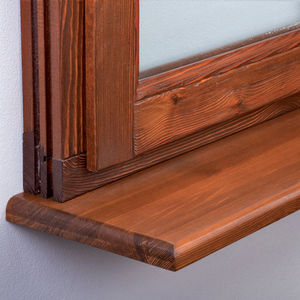 wooden window sill
DAVANZALE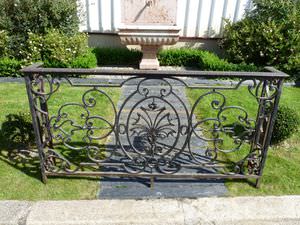 Architectural salvage stone window surrounds, pediments, dormer windows, lintels . antique garden & landscape features. BCA supply authenticity to projects across France, Europe and worldwide.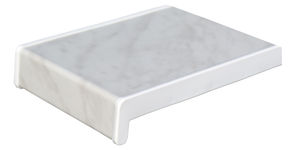 Our interior window sills are made of high quality PVC laminated with CPL laminates. Thanks to noble quality and durability of the material, the window sills are in a perfect harmony with the traditional aesthetic as well as the modernist ...
balcony with panels
EASY GLASS®
With its base shoes, base glass clamps and glass adapters this is the system that brings you ideal transparency for every possible interior and exterior. Combine the profiles, clamps and adapters with one of our Easy Glass cap rails and ...
Characteristics: The good processing properties of slate and a wise choice of colour combinations open creative possibilities for a master craftsman. Acute angle coverage (roof and wall) and fish-scale coverage (wall only) are only ...
balcony with bars
RAILING SYSTEMS
One of Leed Himmel's oldest and most successful product lines is our railings. Our Standard picket, glass and panel railings have won wide acceptance throughout the building industry. Our railings even meet and exceed New York City's ...
MBS profiles for construction are cold formed steel profiles in the process of rolling, made of structural steel used in construction type S350GD + Z275 MA, galvanized, with thicknesses from 1.5 mm to 3 mm and lengths from 1 6 m to 13.5 ...

reinforced concrete portal frame
CCP can provide a variety of options for concrete frame construction, all of which are interchangeable to best meet the requirements of a particular site. Precast frame Crosswall construction Hybrid construction Precast ...
lightweight concrete concrete tie block
See the other products
Perin
balcony with bars
METEOR®
The sweeping stainless steel railing Meteor is just the right finishing touch to give your home that look of tasteful decor. This railing combines high quality workmanship and elegance with a maximum of safety. By choosing which decorative ...
See the other products
Novum