The Online Architecture and Design Exhibition
green roof waterproofing membrane
MM6125
... offers lifetime performance The Hydrotech MM6125 hot melt system provides seamless waterproofing ideal for high performance green roofs, podiums and highly detailed waterproofing or water feature schemes This ...
foundation waterproofing membrane
MSB SERIES
insulating waterproofing membrane
GRANAT
... Granat series water insulation membranes feature all APP modified bitumen properties. They are manufactured in fiberglass and non-woven polyester felt carrier types. They are used with high performance ...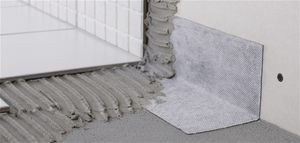 drainage waterproofing membrane
ELOTENE SOLID FLOOR
Self-Adhesive Bituminous Waterproofing Membrane for floors and walls Elotene Solid Floor is a self-adhesive bituminous membrane, developed for the waterproofing ...
See the other products
ISOLTEMA
wall waterproofing membrane
FOLIAREX IZO
... including technical properties of the membrane. ADVANTAGES: Made from a special combination of polyethylenes, FOLIAREX IZO offers many advantages when compared to conventional insulators, such as bitumen ...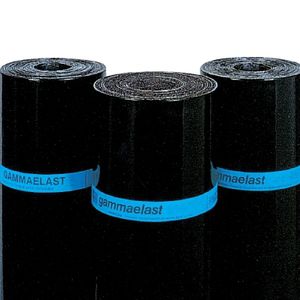 roof waterproofing membrane
GAMMAELAST P
... (styrene butadiene styrene) polymer bitumen modified membrane. It is available with a composite spunbond polyester. USE: thanks to its exceptionally high intrinsic characteristics, is used for the ...
See the other products
ITALIANA MEMBRANE SPA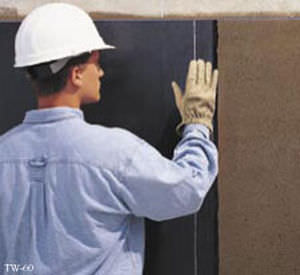 roof waterproofing membrane
TAMKO TW-60
... self-adhering, rubberized asphalt sheet waterproofing membrane with a polymer film on the surface and a removable treated release film on the adhesive side. TW-60 is especially well suited for below-grade ...
roof waterproofing membrane
MONARTILE 1F
... small projects with main use is on boarded roofs. MonarTile 1F comprises of a traditional hessian reinforcement and standard bitumen with a sanded finish. Its manufactured to the traditionally formerly known BS747 standard ...
See the other products
Icopal Limited
wall waterproofing membrane
PROTEKT
Bitumen-friendly sealing membrane made of ethylene vinyl acetate (EVA) terpolymer with PP spun fibre non-woven fabric on the surface DELTA®-PROTEKT is in conformity with DIN, particularly robust, and highly immune to ...
See the other products
Cosella-Dorken Products, Inc.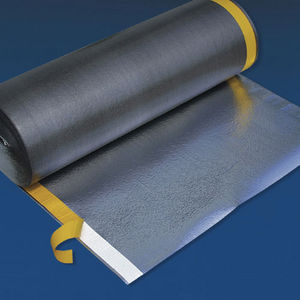 roof waterproofing membrane
FLOORJET AL
The ALUJET Floorjet AL is a bitumen freely sealant. It is used upon grounded paving against ground moisture and above specs with high levels of air moisture and temperature. According DIN 18195. Material: Polyethylen, ...
See the other products
Alujet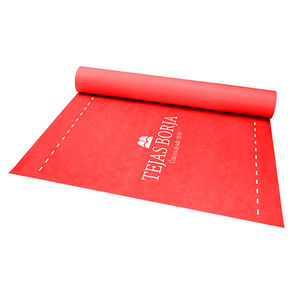 protection waterproofing membrane
TB180
... breathing membrane TB 180 Waterproof breathing membrane TB 180 is a very durable, three-layer and highly vapour permeable membrane. Layers are joined with a thermobonding method, which ...
See the other products
TEJAS BORJA
protection waterproofing membrane