The Online Architecture and Design Exhibition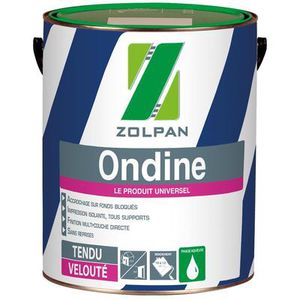 See the other products
ZOLPAN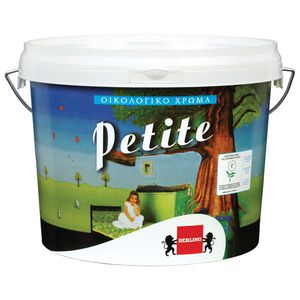 decorative paint
ECO PETITE
Excellent quality, odourless and non toxic, ecological emulsion paint. Protects both the environment and human health. Ideal for indoors and especially children rooms. (Smooth satin finish).
See the other products
Berling Paints
iCOAT Flooring products are designed and formulated to exceed performance and results expectations of distributors, installers and end users. iCOAT Products have stood the test of time for nearly 20 years installing interior and exterior ...
decorative paint
VALSPAR® RESERVE™
Zero VOC technology HydroChroma™ technology - color stays true longer™ Stain-blocking paint + primer One-coat perfection™ Perfect defense - against stains, dirt & scrubbing Perfect finish - stain-blocking coverage ...
See the other products
VALSPAR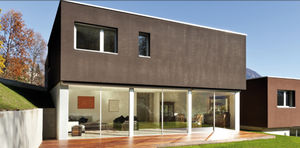 decorative paint
K81 UNIVERSALE
UNIVERSAL SUPER ACRYLIC PAINTS Indoor and outdoor water-soluble paint, it is waterproof and adequately breathable, easy to apply, ideal for professional use as it is extremely compatible and has excellent ...
See the other products
CAP ARREGHINI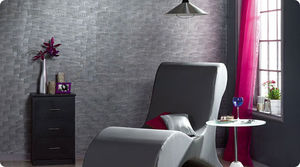 Combng is a fun technique that creates a striated effect with your paint. These Lines mimic the sheen of opulent silk and help you create waves and curves. Basecoat: rich berry 8213 Topcoat: silver M002
See the other products
ASIAN PAINTS
decorative paint
GREY PEARL
High quality, long life, matt emulsion eco paint A beautiful shade carefully reprocessed and blended from previously unused paints Quick drying in two to four hours High solids content for ...
See the other products
NEWLIFE PAINTS
decorative paint
PURE PERFORMANCE®
... high-hiding, washable finish ensuring long-lasting beauty Anti-microbial properties resist mold and mildew stains on the paint film Meets USGBC Leadership in Energy and Environmental Design (LEED®) standards ...
See the other products
PORTER PAINTS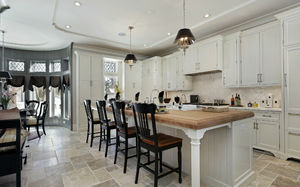 decorative paint
SUPER SCRUB - CERAMIC
Exceptional stain resistance Superior stain release Unparalleled performance and durability Includes Microban® antimicrobial protection Available in all bases; Matte, Eggshell & Semi Gloss
See the other products
California Paints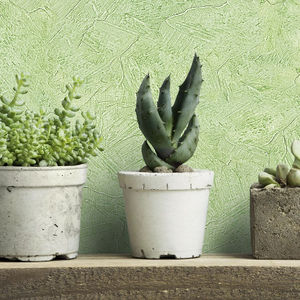 decorative paint
ANTICANDO
DESCRIPTION This is a thick coating water-based product which yields special antique effects. ANTICANDO is available in two versions: ANTICANDO 300 for indoor use and ANTICANDO 600 for outdoor use. After application, the decorated surface ...
See the other products
VALPAINT

decorative paint
LINE-MARKING SPRAY
Range of uses For permanent marking of lines and markings on bituminous surfaces (asphalt concrete), concrete surfaces (cement surfaces), such as streets, car parks etc. as well as for safety markings. Product properties The marking ...
See the other products
jansen
See the other products
ELEKTA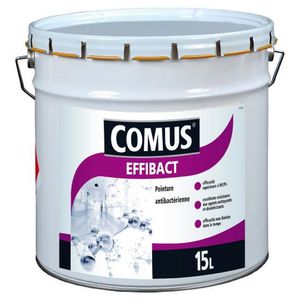 decorative paint
EFFIBACT
Antibacterial paint (silver ion technology) Velvety water-based paint, designed to protect and decorate walls and ceilings in facilities exposed to bacterial growth, such as hospitals, laboratories, ...
See the other products
Comus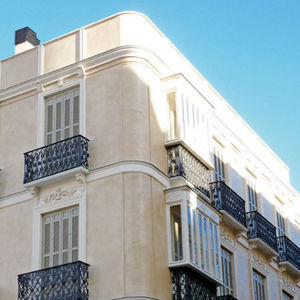 decorative paint
GRAPHENSTONE
... present an extensive and enjoyable color catalogue for exterior usage, with 100% natural pigments. Thanks to nanotechnology, the paint acts as an insurmountable barriers against atmospheric agents that deteriorate mortars ...
See the other products
graphenstone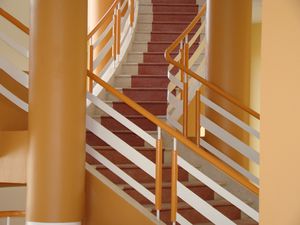 Satin paint for decoration with copolymer acrylic base in aqueous solution DESCRIPTION Decorative paint for new walls or renovation work in dry and wet areas, business or residential ...
See the other products
PEINTURES MAESTRIA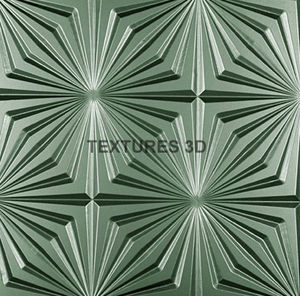 decorative paint
22HD-OCE101
... boards, TEXTURES 3D PANELS (tm) is pleased to provide and make available to you the full range of metallic colors. Our metallic paints are water based with real metal particles, pearlescent pigments and traditional color ...
See the other products
Textures 3D Panels, llc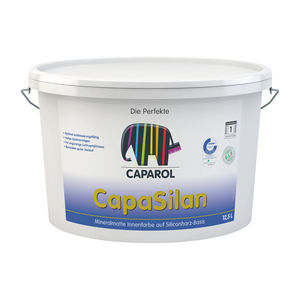 silicone resin-based paint
CAPASILAN
Silicone resin based interior paint. Troubleshooter for walls and ceilings subjected to intensive sidelight. Field of Application CapaSilan is an emission-minimised and solvent-free, mineral matt, scrub-resistant interior ...
See the other products
Caparol
decorative paint
RENAULITH_O
New EBS technology (EMULSIFIED BINDING SYSTEM). Deep matt finish. Excellent tints keeping. Outstanding adhesion even without primary layer. Very easy to apply. Odourless. Treated "Anti-Flash rust". Conditioning : 6,25 kg - 25 kg Average ...
See the other products
BB FABRICATION RENAULAC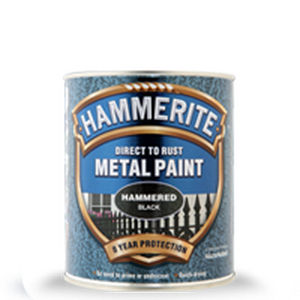 decorative paint
HAMMERED FINISH
Durable, corrosion resistant decorative coating for ferrous and non-ferrous metals, certain plastics and wood. The decorative hammered appearance is smooth to the touch and sheds water well. It is available ...
See the other products
HAMMERITE
decorative paint
CONCRETE
Concrete Floor Paint is a single component; urethane modified acrylic coating designed for use on concrete floors, wood and metal. It is an economical way to brighten dull or stained concrete. This extra strength polyurethane ...
See the other products
Watco Industrial Flooring
Mike Wye water-based silicate mineral paint with excellent water vapour permeability. Silicate mineral paints offer self cleaning and water shedding properties. For long lasting paintwork on masonry walls, ...
Water paints for wall SUPER WASHABLE WASHABLE ANTI MILDEW TRASPIRANT
See the other products
PAULIN
decorative paint
HIMFLOOR 140
See the other products
HIM
Water based paint, based on special metallic pigments Description Water based paint, based on special metallic pigments gives a modern and glamorous taste to the wall. Giving the finishing touches with ...
See the other products
Viero
decorative paint
806 COLD : CWC
... apply Effective and hygienic solution to black mould Can be over-painted with water based emulsions or tinted with standard paint tints Solvent free, non-toxic and odourless Non-flammable No VOCs Typical Applications Cold ...