The Online Architecture and Design Exhibition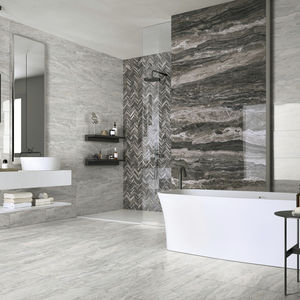 FINISHES Marble SURFACES Matt Lux SIZES 29,1 x 58,5 58,5 x 117,2 58,5 x 58,5 7,1 x 29,1 FEATURES Floor Rivestimento
See the other products
Ceramiche Ascot SpA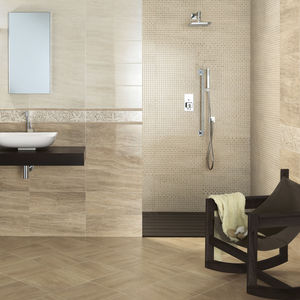 FINISHES Marble SURFACES Matt SIZES 33,3 x 33,3 50,2 x 50,2 FEATURES Floor
See the other products
Ceramiche Ascot SpA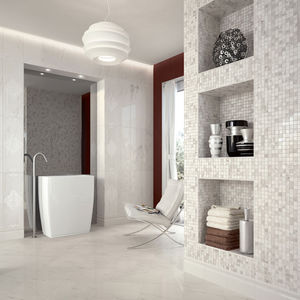 FINISHES Marble SURFACES Glossy Matt SIZES 25 x 75 33,3 x 33,3 FEATURES Floor Rivestimento
See the other products
Ceramiche Ascot SpA
See the other products
IBERO PORCELANICO
See the other products
IBERO PORCELANICO
See the other products
IBERO PORCELANICO
As the reflection of the worldwide famous Emperador marble on ceramics, Emperador series is the proof of how excellently Bien uses the current technology. The series, which is an essential choice for those wanting a distinctive ...
See the other products
BIEN SERAMIK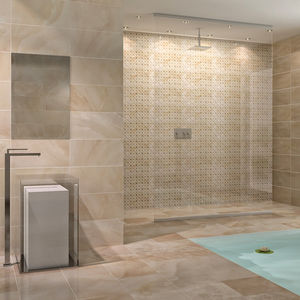 Those who like contrasts are enchanted by it! Bringing magnificence of the marble to the walls and floors, Onix is a surprising and striking choice with its details reflecting the traces of the Medieval and Baroque periods.
See the other products
BIEN SERAMIK
Bringing marble back to life, Marmol series creates grandiose spaces. Bringing elegant patterns and eye catching colors together, the series reminds of an unforgettable visual fest. It makes you feel as if in a fairytale.
See the other products
BIEN SERAMIK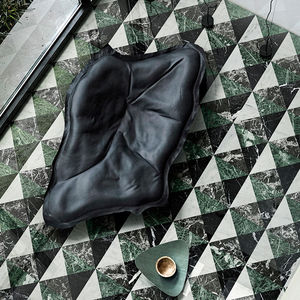 Thickness: 15 mm
... decorative designs with a 3D look. For better results, and in order to obtain a continuous surface, it is recommended installing the floor with sanding and polishing on site. However, since the elements of the Bisazza ...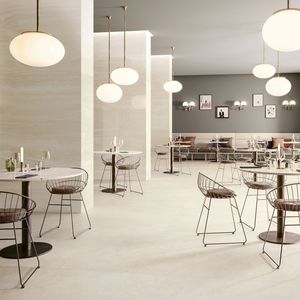 Thickness: 10 mm
Marble effect porcelain stoneware The art of idealizing the eternal beauty of travertine in stoneware Travertino Navona captured in its most iconic beauty, created and produced in porcelain with both ...
See the other products
Ceramica Sant' Agostino
indoor tile
COSMIC MARBLE
Thickness: 9 mm
... WONDER EXPERIENCED BY PAST AND FUTURE ASTRONAUTS. A PRECIOUS TOUCH TO GIVE YOUR HOME A POLISHED AND REFINED, GRITTY-BUT-DREAMY LOOK. THERE'S ALWAYS SOMETHING BIGGER BEYOND.
See the other products
IRIS CERAMICA
indoor tile
MARBLE SERPENTINO
Thickness: 10, 10.5 mm
... and contract use. In three different formats and a Lapato finish, Marble Serpentino is a tuttomassa porcelain floor tile, suitable to create enveloping spaces thanks to its wall tile ...
See the other products
Roca Tile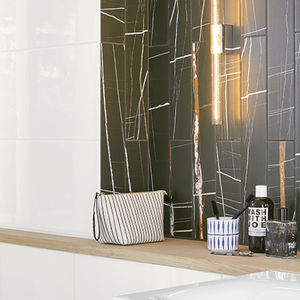 ... matched decoration elements, lends the wall tile novelty Modern White its special look. By the interplay with the black, matt decoration (available in 10 x 60 and 10 x 90 cm), which is reminiscent of ...
Thickness: 10.5 mm
Inspired by amani marble, an elegant and precious stone from spain. characterised by an intense and deep three-dimensionality, armani marble is a fairly homogeneous dark gray material with thin white ...
See the other products
RAK Ceramics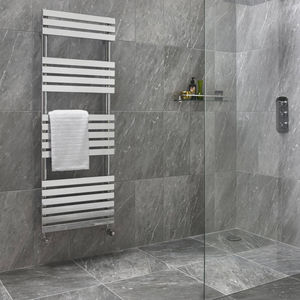 indoor tile
HARMONY by Feature
Thickness: 9, 10 mm
A sumptuous dark grey marble effect range available in a variety of formats, tapping into current marble trends. Harmony is produced using the latest in High Definition inkjet technology ...
See the other products
British Ceramic Tile Ltd
See the other products
PAVIGRES CERAMICAS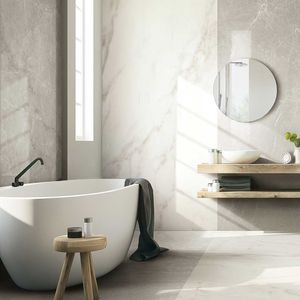 indoor tile
EXALT : MAGIC WHITE
Thickness: 6, 10, 10.5 mm
Exalt is the new Cerim collection, inspired by marble, which completes the research project undertaken by the brand. In conjunction with the Antique Marble and Timeless series, it offers a wide range ...
See the other products
Cerim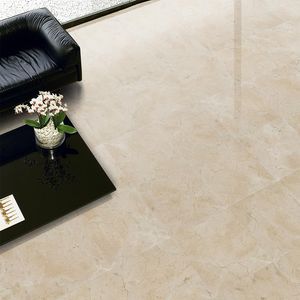 indoor tile
CREMA MARFIL COTO®
... have taken this marble to the Olympian heights of light beige-coloured marble. Furthermore, its resistance to impact, to frost and to the infiltration of liquids has no equal in any other Natural Stone. ...
See the other products
Levantina
Thickness: 11 mm
... of marbles that mark the essence of the setting and give a new twist to the latest trends. With light touches of grey and white veins highlighted on the dark background, Macao-R porcelain tile recreates ...
See the other products
Vives Azulejos y Gres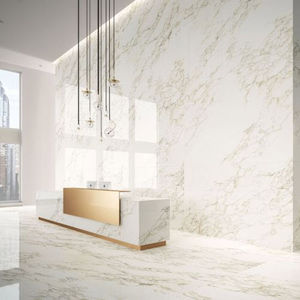 indoor tile
MARBLE EXPERIENCE
Thickness: 6, 9.5 mm
Marble Experience is Italgraniti porcelain stoneware collection that summarizes three principles: selection of the most sought-after marbles, technological innovation and exclusive materials for the design ...
See the other products
Italgraniti Group S.p.a.
See the other products
CEDIR
See the other products
Casamoda28
Thickness: 10, 10.5 mm
From the heart of the Apuan Alps comes the high-class elegance of Canalgrande marble, extracted from the prestigious Carrara quarries, to be given a ceramic interpretation and enhanced with a textural strength in a contemporary ...
See the other products
SERENISSIMA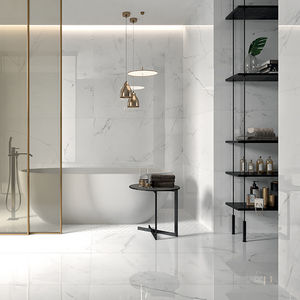 indoor tile
VENATO SELECT
Entering the world of Ceramica Gazzini means opening to something new. It is possible for anyone who loves being surrounded by a wealth of style and simple expressions of an unmistakably Made in Italy design. Spaces are warm and welcoming, ...
See the other products
Ceramica Gazzini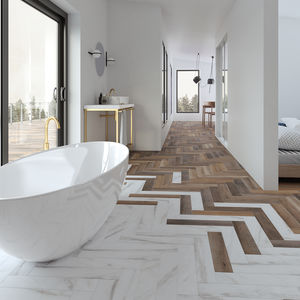 ... through shapes, colours, finishes and their endless matching possibilities. Play and walk over woods, concrete, stones and marbles all combinable between them, to create your own fashionable romance around you.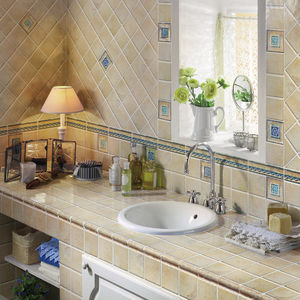 indoor tile
MARMI ANTICHI
See the other products
PASTORELLI CERAMICHE
... obtained from marble, Burlington stone and worn surfaces. Coem's interpretation creates a unique material that encompasses different natural references, expressed in five non-shaded colour versions that act as connecting ...
See the other products
CERAMICHE COEM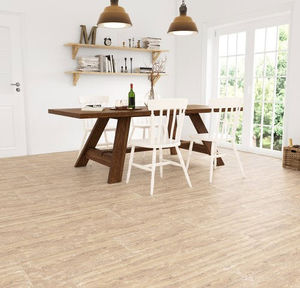 The tiles of series Fara 30x60 will bring warmth and peace to the home, and at the same time are moisture-proof and can be used in both the interior and the exterior.
See the other products
Kai Group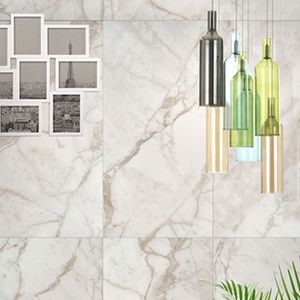 indoor tile
MARMI ITALIANI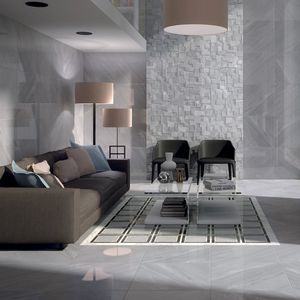 Thickness: 1 cm
... wall coverings inspired by the most precious marble. Technology and aesthetics merge to create impeccable surfaces dedicated to contemporary architecture and design. Fashion trends, luxury, prestige. Marble ...
See the other products
MARCA CORONA