The Online Architecture and Design Exhibition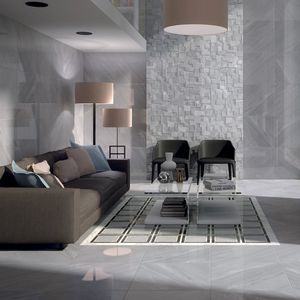 Thickness: 1 cm
... wall coverings inspired by the most precious marble. Technology and aesthetics merge to create impeccable surfaces dedicated to contemporary architecture and design. Fashion trends, luxury, prestige. Marble ...
See the other products
MARCA CORONA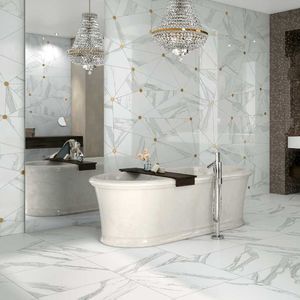 The marble-effect of the Jewels porcelain stoneware collection embellishes spaces with the sort of charm that only a highly prized material is able to produce. An extraordinary amount of work has gone into researching ...
bathroom tile
LANE by Barber & Osgerby
Thickness: 0.9 cm
Lane is the result of a conceptual analysis of colour, interpreted through a detailed study of the neighborhoods and architectures of London. Lane has been created in glazed porcelain stoneware and it's composed of 3 versions: Base, ...
See the other products
MUTINA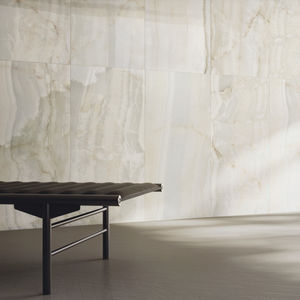 indoor tile
MARMI CLASSICI : ONICE PERLATO
Thickness: 8 mm
Marble Effect Beige Porcelain Tiles SIZES 60x30, 60x60, 120x60 FINISHES Polished (L), Soft (SO) THICKNESS 8mm / 0.31''
See the other products
Ariostea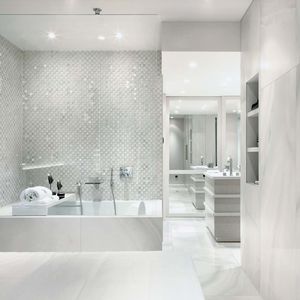 indoor tile
ALABASTRI DI REX : MADREPERLA
Thickness: 0.6, 1 cm
The hedonist spirit of Rex finds confirmation in the Alabastri, the absolute protagonists of a "cover page" space.Dazzling brightness, important graphics, strong colors and brave stylistic choices are the ingredients of this collection, ...
See the other products
Rex Ceramiche Artistiche
indoor tile
MURO SAN MARCO
Beautiful natural stone such as travertine and fine gold leaf come together to create precious patterns and magical reflections. Creativity, stylish design and fine workmanship result in "Made in Italy", whose qualities AREZIA fully ...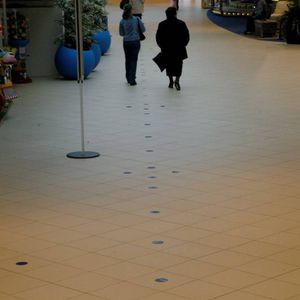 indoor tile
GRANITI : DOLOMITI
Thickness: 0.9 cm
See the other products
Fiandre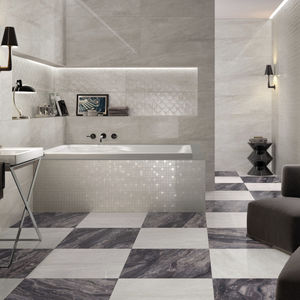 bathroom tile
ABSOLUTE : DAINO GRIGIO
The Absolute collection, inspired by the finest and most modern marble cuts, features a full range of flooring and wall tiles. The light reflective surfaces enhance colour variations and deep graining, ...
See the other products
Naxos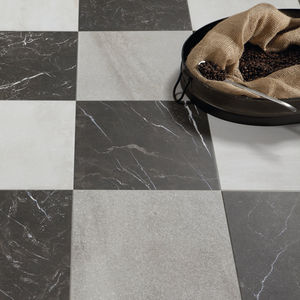 indoor tile
FS OMEYA by Francisco Segarra
... beauty of early 20th century worn marble on ceramic tiles. The latest collection by furniture and interior designer Francisco Segarra, designed exclusively for Peronda, takes a new look ...
See the other products
PERONDA CERAMICAS
Surface 1 surface (glazed) Sizes 78×78 39×78 19,5×78 Thickness 10 mm
See the other products
Versace Ceramics
bathroom tile
EVE by Marcel Wanders
Thickness: 0.8 cm
Collection of ceramic tiles for interior walls. Produced with double firing and entirely hand-decorated on a matte background. The decors, in five available colours, can be freely put together on each size and allow different ...
indoor tile
BLACK COSMIC/
Thickness: 1 cm
Black stone natural linearityThe careful analysis of market demands led to the realization of two aesthetic variations inspired by imposing stones that enrich the large Magnum Oversize sheets in the Floor Gres range.
See the other products
FLOOR GRES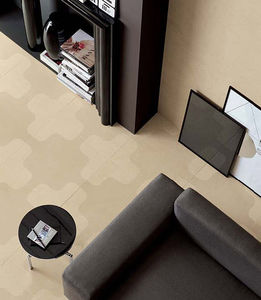 indoor tile
PIETRE/2 : AURINIA
Six colours, novel graphic suggestions, surfaces enriched with tactile detail. The decorations that adorn the ceramic series draw their primary inspiration from nature.
See the other products
CASA DOLCE CASA
See the other products
VENUS CERAMICA
... FLOORS. MATERIAL: SINGLE-FIRED, GLAZED PORCELAIN FLOOR TILES RECOMMENDED USE: BATHROOM TILE SIZE AND COLOURS: 30X60 CM DOUBLE-FIRED WALL TILE FORMAT 30X30 CM - 40X60 CM GLAZED PORCELAIN ...
See the other products
Cooperativa Ceramica D`Imola
indoor tile
HIGH GLOSS : ALTEA
See the other products
Ceracasa Ceramica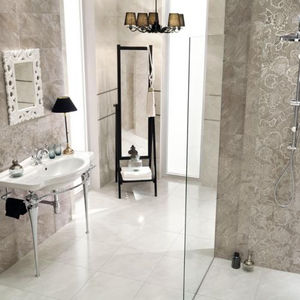 Thickness: 1 cm
If you love bright interiors. Distinguishing marks: bright colors, daylight, subtle patterns, play on textures, translucence, lightness, breath, finesse, taste and delicateness.
See the other products
TUBADZIN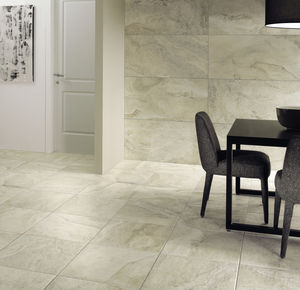 indoor tile
DARWIN : FLOREANA
Thickness: 1 cm
The Darwin collection is inspired by a selection of natural stones rich in detail, appreciated and sought for their intense chromatic variations. The range features several modular sizes, allowing different laying patterns to enhance ...
See the other products
Century
A Traditional marble like the Daino Reale is reinterpreted here by Fioranese in a tile for indoors and outdoor, in Gold colour, and two other new very modern colours, Ivory and Grey.
See the other products
CERAMICA FIORANESE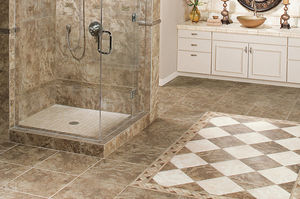 Glazed Floor Tile Indoor Wall Backsplash Countertop Grout Width: 3/16" Thickness: 5/16" Shade Variation: High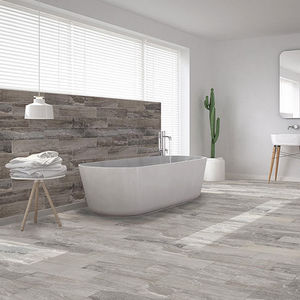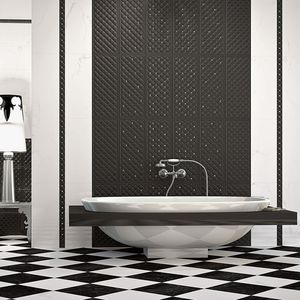 Thickness: 9 mm
The classical grandeur of marble lives in the "ceramic marbles by Paul&Co", re-interpreted in a trendier style featuring luxuriously elegant or minimal chic solutions. A style where beauty is unchanged ...
... floor and wall tiles. Quality is an inherent characteristic to the Graniser trade mark. All of our material has the highest technical performance and esthetics. The long trajectory of Graniser in the production of wall ...
See the other products
GRANISER CERAMICS
indoor tile
CHARME : MIX LIGHT
Thickness: 10, 9 mm
Six types of stone, six unique identities for floors and walls. Charme: a project that makes the most of the large variety of graphics available for interior design.
See the other products
Ceramiche GARDENIA ORCHIDEA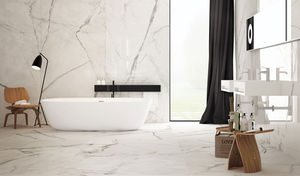 ... architecture: new materials made available for the most futuristic projects, and plenty of proposals for private constructions too. Tiles made of high-tech materials produced with great care and dedication to the study ...
See the other products
FONDOVALLE