The Online Architecture and Design Exhibition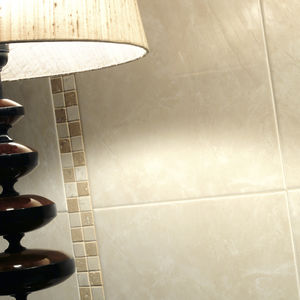 This material helps create elegante and cozy spaces
See the other products
DOMINO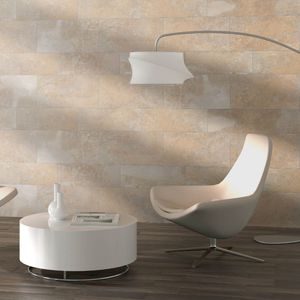 See the other products
Codicer
Dolomiti has a clessic size suitable to aline that is inspirad to the glossy marble refinement. Wall and floortiles can be well combined together and pertinant listellosj accessories creste the rhythm of the domestic room.
See the other products
IDEA CERAMICA
See the other products
AZULEJOS BENADRESA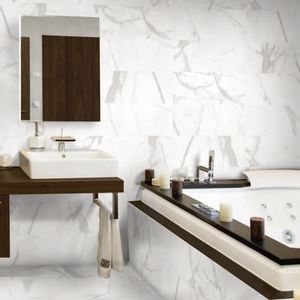 See the other products
AZULEJOS PLAZA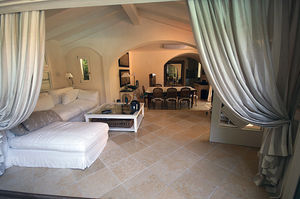 Renovations private villa in Marina di Pietrasanta in Versilia Riviera : dependance.Pavimenti glimpse of antique prestige in Jerusalem natural stone
indoor tile
ESSENCE by CRS
A new way to interpret the intrinsic beauty of natural materials. Marble, onyx, stone are reduced down to a mere 3 mm thickness, coupled with glass and backlit with state-of-the-art technology and lighting ...
indoor tile
SUPREME WIDE : BLACK DELUXE
Available in five colours with powerful aesthetic appeal, from classic marble to rarer and more decorative varieties of stone, it offers a highly original interpretation of this timeless material.
See the other products
FLAVIKER Contemporary Eco Ceramics
... aesthetic integration between the interior and exterior of the swimming pool, thus allowing for substitution of the traditional glass mosaic with suitable technical characteristics. The anti-slip values (R12-CL3-C CLASS) ...
See the other products
Exagres
Exceptionally durable and beautiful in equal measures, the ideal product for commercial spaces but equally at home in a domestic environment. The deep, dark, chocolate tones of this hard limestone give a sophisticated finish to any space.
See the other products
SALONI CERAMICA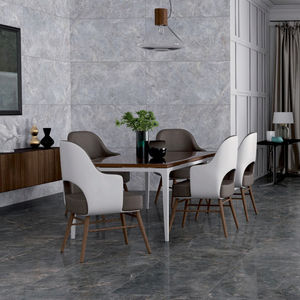 the new Colorker® marble, rescues the essence of the sublime. Its beauty, sophistication and modernity are the elements required to help you create your own story, a true story. Dark and Light are the colours of Mythos. ...
See the other products
COLORKER CERÁMICA
indoor tile
ESTATUARIO E01
The Estatuario model in the Classtone collection stands out due to its faithful interpretation of Carrara marble. A combination of thick and subtle veins crossing a pure white background provides the Estatuario with a ...
See the other products
NEOLITH by TheSize
See the other products
ZIRCONIO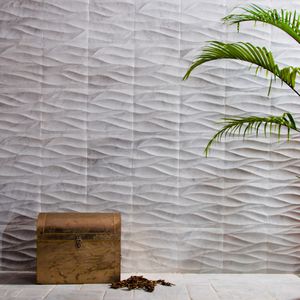 indoor tile
AMBRA BIANCO CARRARA
Hand carved by artisans to fit seamlessly into the Ambra pattern, each stone undergoes a unique, time intensive process that both hones and polishes the stone, leaving a three dimensional relief. Evocative of flames roaring across a canvas ...
See the other products
ARTISTIC TILE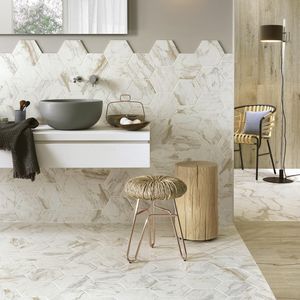 ... outcome of meticulous sourcing of raw materials and a leading-edge production technology. The tiles, in marble-look porcelain stoneware, comprise four marbles, Pietrasanta, ...
See the other products
Ragno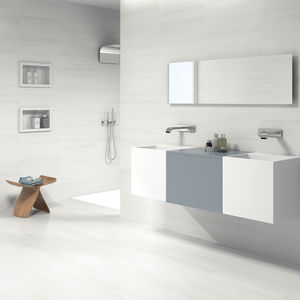 is a marble that begins in the heart of the Dolomites, it is elegant, refined and harmonious. It mixes very light tones with a mainly white background and it has eroded grey veins. Due to its simplicity, it is highly ...
See the other products
Azulev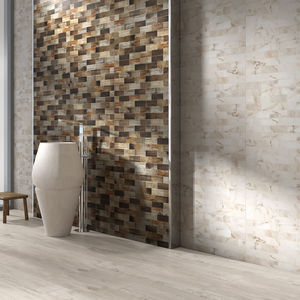 The spirit loves with passion ... The flamenco ceramic product range, which can be applied indoors, offers a warm atmosphere with your wood and stone texture designs.
See the other products
KUTAHYA SERAMIK
indoor tile
AGATA : TIGER
Thickness: 9.5 mm
See the other products
Candia-Valpanaro
indoor tile
ARCHSTONE : CHELSEA
Archstone accentuates the furnishings of the contemporary home by combining the modernity of stone with the beauty of marble. Four shades to choose from, who will enhance any environment.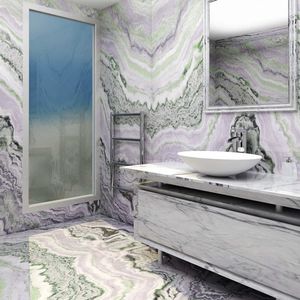 Driven by our passion for Natural Stone and a strong creative instinct that sets us apart, we initiate each project with an elegant and refined style, enhanced by that touch of Italian class that makes any setting unique and exclusive. Our ...
See the other products
Elite Stone
Thickness: 20 mm
A MARVEL IN MARBLE Imagine a paving that looks to all the world like natural marble, with its stunning swirls and exquisite veining, but with all the hard-wearing strength and resilience ...
See the other products
Newker
indoor tile
CONTEMPORARY STONE : FORUM
See the other products
DURSTONE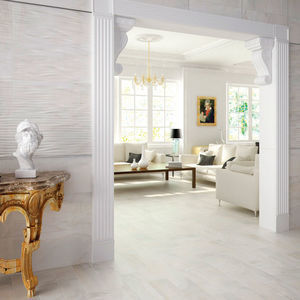 DUBAI range, a satin finish onyx marble with pearlescent effect, reinterpreted with an elegant palette of pearl, cream, blue and rose colours, which makes unique and refined paving or cladding. In 32x62 rectangular format ...
See the other products
GAYAFORES