The Online Architecture and Design Exhibition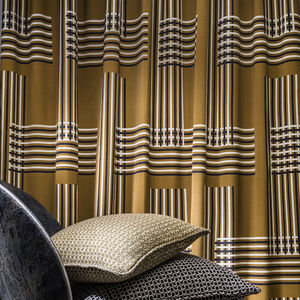 upholstery fabric
REGARDS CROISÉS
... seem to glance at one another before intersecting on the velvety base. Wool, a natural and distinguished material, gives the fabric character and softness. With its light and airy texture, "Regards Croisés" will frame ...
See the other products
MISSIA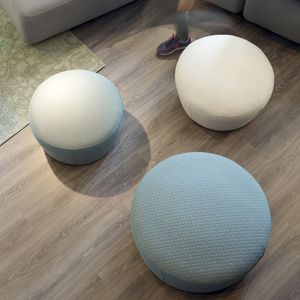 ARC is a 3-dimensional wool fabric that coordinates with FUSION and TONIC. ARC offers interior designers a distinct design look with excellent technical performance characteristics and inherent flame retardancy. The colour ...
See the other products
Crevin, S.A
upholstery fabric
AUREA SILK TERMO 3D ROMBI
Aurea Silk is now available in its version Silk 3D – Termo, obtained with a continuous thermoforming technique.This manufacturing process is able to generate soft tissue thickness suitable for flexible applications.Silk 3D – Termo can ...
See the other products
Flukso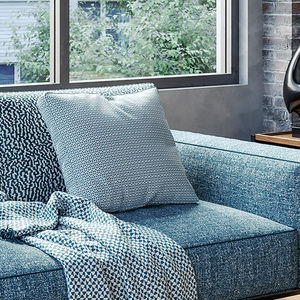 upholstery fabric
LOOK 2223
Seven coordinated jacquard designs, 140 cm high, mixed composition, make "Look" collection an interesting textile project suitable to all spaces, both classic and contemporary. To create an orginal Look "View the collection".
See the other products
IV design studio
solar protection fabric
TEMPOTEST 1314/2
Tempotest fabric meets all requirements of paragraph "Fabric" 15.2 of UNI EN 13561:2004 THE COLOURS OF THE FABRICS ARE ONLY INDICATIVE.FOR THEIR VERACITY MAKE REFERENCE TO THE FABRIC ...
See the other products
Parà Spa
a multi-purpose flat weave jacquard with a small checked pattern, comes in a range of dusty pastels
See the other products
FR-One
upholstery fabric
ADN 5599
Category: Upholstery Material: Polyester/Polyester Blend Collection: Woven Upholstery 02 Design: WG Design Studio – Physical Properties Content: 100% Polyester Width: 54" Weight: 20.5 oz per linear yard – Performance Flame ...
See the other products
Wolf-Gordon
Transparent No Style Design Composition Polyester FR 100% Height/ Width 140 cm Weight 330 gr/m2 or 462 gr/m Pattern repeat Height: 0 cm/ Width: 33 cm Colorfastness Class 6 Usage SC Severe Contract Martindale 40000 ...
See the other products
Kobe Interior Design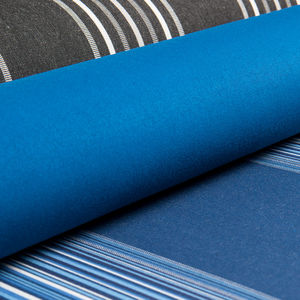 solar protection fabric
ACRYLIC FABRIC
THE MOST USUAL OPTION IN THE MARKET Traditional design and solar protection in the most usual option in the market, which garantee a great robustness and color resistance.
upholstery fabric
PARAISO KA : 03.40762
Composition:95%PES 5%LI Warp wash shrinkage:-0,70 % Weft wash shrinkage :-0,40 % Useful width:140 cm. Rapport design:63,00 cm. Rapport orientation:Weft Weight m²:371 g. Lightfastness:5/6 Pilling resistance:4 Abrasion Resistance:40000
See the other products
Ka-International
upholstery fabric
FROZEN FUSION: CRYSTAL
Width: 140 cm / 55.12* Straight match: 22,5 cm Composition: 53PES/47VI
See the other products
Hooked on Walls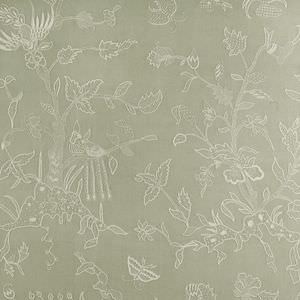 upholstery fabric
TREE OF LIFE WITH BIRDS
Embroidered by hand STYLE NUMBER F206 FABRIC CONTENT 100% LINEN PATTERN REPEAT 112 ″ EMBROIDERY WIDTH 47 ″
See the other products
CHELSEA TEXTILES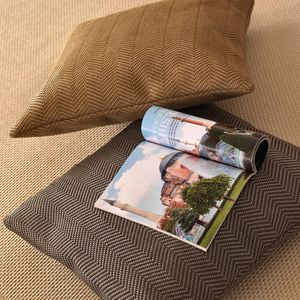 upholstery fabric
HERRINGBONE : A-750
Fabric woven on a herringbone structure available in a big range of colours, which go from softer and delicate (taupe,honey...) to more intense ones, such as black.It is suitable for several applications. Asan example, ...
See the other products
NATURTEX
wall fabric
RIGATO : RIG011
Design: textures Collection: Lino Sublime Composition: 74% LI 11% PL 12% VI 3% PA Width: 140 cm - 55,12" Repeat: 0 cm - 0 "
See the other products
Giardini Wallcoverings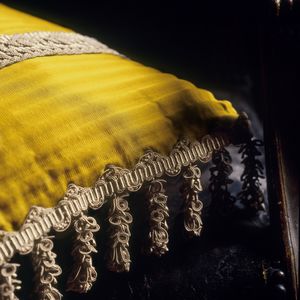 upholstery fabric
ANTARES
Semi-plain jacquard with a pleated look. ANTARÈS, ANTÉIA, ANTÉNOR : matching curtains fabrics. (65% Cotton, 25% Silk, 10% Polyester) 8 colours Width : 140 cm – 55"1/8
See the other products
Houles
upholstery fabric
BIRDBRANCH
HAND PRINTED BIRDBRANCH ON LINEN WIDTH (MM) : 1350 REPEAT (MM) : 1330 STYLE : STRAIGHT OVER MATERIAL : LINEN SUITABILITY : DRAPERY AND LIGHT UPHOLSTERY MIN ORDER : 1 METRE MARTINDALE : 13000
See the other products
Timorous Beasties
Natural fabrics, 100% cotton, along with the special methods of production, give optimal softness and comfort to outdoor spaces.
See the other products
Ezpeleta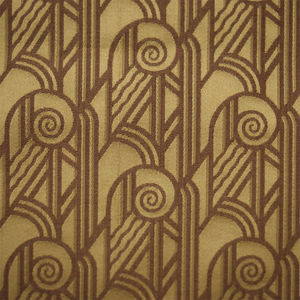 upholstery fabric
DECO SCROLL GOLD
... so often used as a motif in that era. Please note that this fabric is reversible and that LF3301 is simply the reverse side of this fabric. Fabric Code LF3300 Fabric ...
See the other products
Loome Fabrics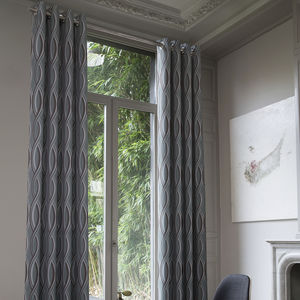 ... transfer prints. Which includes four stunning Base Cloths: Tucano ( dimout) , Corvo ( blackout), Byzance (dimout), Denfer ( fabric ). Our transfer print collection is stylish, developed for use within a wide variety of ...
See the other products
FRCertified
N. of colors : 9 Width : 140 cm Horizontal pattern repeat : 4.5 cm Vertical pattern repeat : 9.5 cm Weight : 740 g/ml Composition : 64% Viscose,32% Acrylique,4% Polyester Martindale : 20000
See the other products
CASAL SA
upholstery fabric
CARRÉ (D2)
Timeless. Modern. Carré offers geometric clarity. So the shiny satin surface of 100% silk fabric is loosened only by about 1cm small, dull squares. MATERIAL cotton (60%) / silk (40%) CLOSURE / SIZES width: 162cm
See the other products
Plauener Seidenweberei GmbH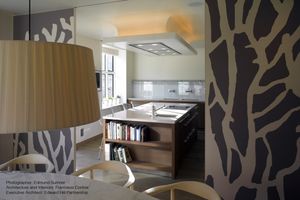 wall fabric
DUTCH FLOWERS
Dutch Flowers are Studio Lawrence%u2019s bespoke wall tapestries made from 100% wool felt sourced from Germany%u2019s leading supplier. Influenced by the arts and crafts, the tapestries are created from wool and with the use of new manufacturing ...
See the other products
Studio Lawrence
... Callista, which means 'most beautiful' in Ancient Greek, Clarissa has created an enticing and entrancing collection of woven fabrics, printed silks and wallpapers that display to breath-taking effect her trademark style: ...
See the other products
Clarissa Hulse
SKU#: BC1586548 PRICE: 189.99 / USD Priced in Single roll. Package and sold in Double Rolls. COVERAGE: 72 Sq f per double PRODUCT TYPE: Sidewall MATCH: None REPEAT: 0 SUBSTRATE: Grass Cloth CLEANING: Vacumable REMOVAL: Strippable WIDTH: ...
Material: 100% acrylic fabric, spinning jet dyed. Properties: Durable, dimensionally stable, easy-care. We generally recommend Dolan® material for commercial and catering applications, as well as under ...