The Online Architecture and Design Exhibition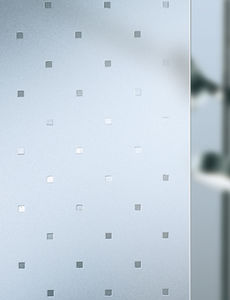 float glass glass panel
PAVÉ
Base material: monolithic float glass to UNI EN 572 1-2: 2004/ laminated to UNI EN 1449:2005. Description and characteristics: one side of the plate is chemically and permanently etched so that it partially screens vision whilst allowing ...
See the other products
VITREALSPECCHI SPA
decorative film
SOLAR GARD®
Solar Gard decorative films increase privacy and cut glare without significant reduction of light. They make environments safer by holding shattered glass together, and by improving the visibility of glass doors and partitions. Applications ...
partition wall glass panel
DECOCRISTAL®
Bold colors for brilliant designs Design with the consistent, bold color of beautifully lacquered glass. Guardian DecoCristal is painted on one side with an opacified organic paint that dries to a lacquered finish for a stunning result. ...
See the other products
Guardian
partition wall glass panel
LX
X-Ray Shielding Glass LX-57B X-Ray shielding lead glass offers excellent radiation protection and superb visual clarity. The polished surfaces are scratch resistant and LX-57B does not discolor due to radiation. LX-57B X-Ray shielding ...
gymnasium curtain partition
GYMFOLD
- Good Sound Control and Safely Curtain with double siding ± 460mm (18 inches) apart. - Ease of operation Cables and pulleys lifting system activated by a constant pressure single key switch (second key is optional) - Impact resistant Both ...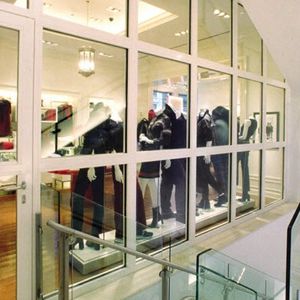 tempered glass panel
PYROSTOP®
Fire-Rated, Safety-Rated Glass Firewalls Pilkington Pyrostop® is a fire-rated and impact safety-rated glazing material that blocks radiant heat, protecting people and valuables on the non-fire side of the glass where radiant heat ...
Advantages Minimizes risks of injury due to accidental impact. Retains its overall integrity and continues to act as a barrier even if the glass breaks, protection from vandalism, burglary attack. Able to with stand repeated blows ...
See the other products
GOSS Outdoor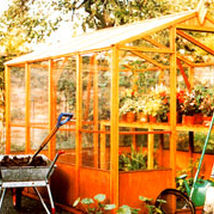 PVC decorative film
MULTIGLASS
Transparent rigid PVC film Best price Economical, Multiglass is a transparent, UV-stabilised PVC sheet. It has a very high mechanical strength and resists temperature variations, ageing, chemical agents and impacts. Non-flammable, ...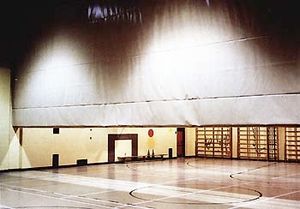 gymnasium curtain partition
GYMNAFLEX
The Gymnafl ex gymnasium curtain brings versatility to a sports complex, making it adaptable to requirements. It is fully automated to give users unequalled comfort in handling. This concept has become indispensable for multi-purpose halls.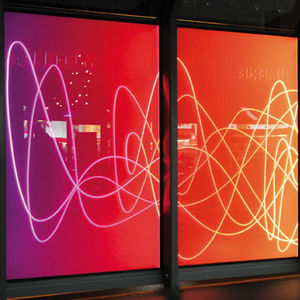 insulating glass panel
ISO
It's like magic a seemingly normal transparent glass pane turns into a coloured light wall at the push of a button, brilliant, semi-transparent, changing the colours in a soft rhythm ... that's Lightpanel iso. Homogeneously illuminated ...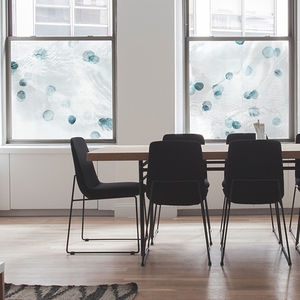 Trove's printed window film, available in either linen or rice paper textures, provides an innovative alternative to window treatments. It can be applied to windows, glass doors, shower doors, glass partitions, cabinetry and more. Any ...
wall-hung partition
)BRANCHIAE( by Raphaël Groëlly
)branchiae( is an architectural partition which is meant to be hanged up, its design is both subtle and drastic. Entirely hand fashioned and adjustable, it is a breathing, organic and living partition. It is composed of a series of ...
removable partition
COMPACT TOILET WITH MODERN DESIGN
Compact Laminate Panel often called Solid Phenolic is extremely durable and water resistant making it perfect for toilet partition, toilet cubicle, changing room partition. Size Range Height: 1950mm to 2500mm Depth: ...
See the other products
Brikley
office storage wall
TALEA
PRODUCT FEATURES AND CONSTRUCTION The storage cupboards , 463 mm.deep, are made with full height side panels fitted with floor adjustable glides to level the wall. The sides are set to take doors and back panels. Both components may ...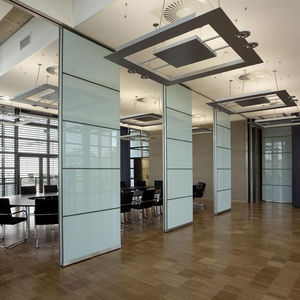 sliding and stacking partition
PREMIUM EASYMATIC
The Nüsing company, with its policy of continuous R+D work, has positioned a state-of –the-art and reliable product in the movable wall sector of the market. It's up to you whether you use the whole room as a single, large unit, or ...
partition wall glass panel
BROWN CHINCHILLA
See the other products
Invado Sp. z o.o.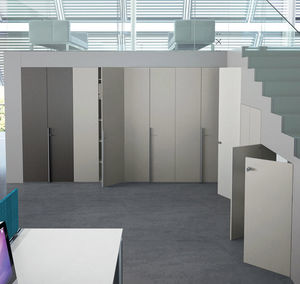 office storage wall
GALAXY : LISCIA
When in need of large storage spaces and important volumes devoted to storage, Martex can propose dedicated solutions.The Martex cabinets are not just containers that act as storage, but real furniture systems. Cabinet H. 2304 mm with ...
office storage wall
VAULT
Vault is a storage and filing system, to fit with Dwel or Tecna family. Archiving and division of space: Vault meets both needs. A complete system of cabinets with wood frames and metal shelves, modular and adaptable to different heights ...
tempered glass panel
25% SHADE
Glass TypeClear tempered safety glass;Low-iron PPG Starphire® tempered safety glassGlass SizesFabrication sizes up to 72" x 144";AST Digital Printing: Fabrication sizes up to 72" x 120"Glass Thickness1/4", ...
See the other products
Skyline Design
glass decorative film
GRIS
tile decorative film
COLOUR
Adhesive coating for tiles (15x15) Self-adhesive decoration size 14,8x14,8 cm, suggested for tiles size 15x15 cm Adhesive coating for tiles (20x20) Self-adhesive decoration size 19,8x19,8 cm, suggested for tiles size 20x20 cm Adhesive ...
See the other products
Serifoto srl- TileSkin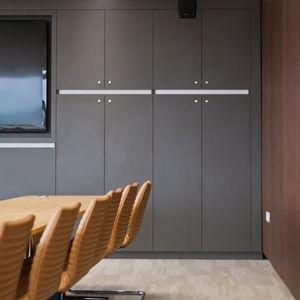 office storage wall
FLUSH-CREATION
Flush-Creation : cupboards and custom made solutions Fabrication of cupboards, reception desks and high-end custom-made solutions... To realize special requests: reactive design department, modern plant, excellent organisation, experienced ...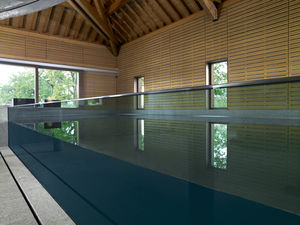 partition wall glass panel
glass decorative film
INT 200
This adhesive film turns all the windows into white frosted glass. It completely obscures vision but allows light to pass, and allows you to hide away from prying eyes and at the same time maintains the brightness of space. Use : Facades, ...
See the other products
REFLECTIV WINDOW FILMS