The Online Architecture and Design Exhibition
high-resistance tile
QUALIMAX® : CALACATTA
Thickness: 6 mm
QUALIMAX® is the last generation porcelain stoneware: thanks to the innovative size 300x150 cm and thickness 6 mm, the natural and hygienic surface and its technology, it is the ideal solution for indoor and outdoor wall coverings, floors, ...
See the other products
STN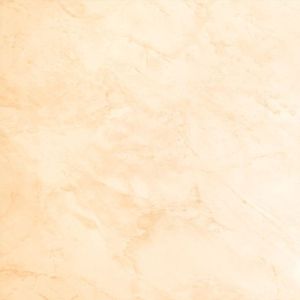 Thickness: 8.7 mm
Finish: Glossy Size: 396x396mm Category: Ceramic Thickness: 8.7mm Avg. Weight per Carton: 16.5 Kgs No. of Tiles per carton: 6 Coverage area per carton: 0.940 Sq.mt/10.122 Sq.ft Available In: West/South
See the other products
Somany Ceramics Ltd.
Thickness: 1 cm
... ceramic stoneware of NatureDeluxe and MyDesign series. NatureDeluxe and MyDesign tiles are also absolutely frost-proof, light fast, easy to clean, and stain resistant. The tiles are perfectly suited for ...
See the other products
PETRALUXE
Thickness: 2 cm
Light Blue Honed (light surface) DESCRIPTION: Both resistant and porous (once layed, it will need to be treated with water-repellent protection), this beautiful stone will enhance all exterior and interior flooring projects. A gentle ...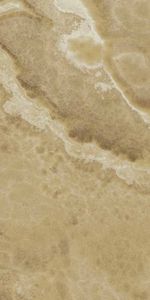 indoor tile
TODATECH : ÁGATA
See the other products
Todagres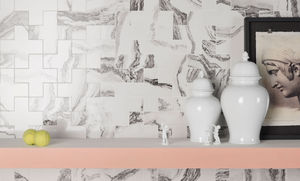 Thickness: 10 mm
Technology Full body extruded porcelain Finish Natural - 6 patterns randomly mixed Size 15x22 cm / 6x9 inch Thickness 8 mm Beyond the edge of the world there's a space where emptiness and substance neatly overlap, where past and future ...
See the other products
41zero42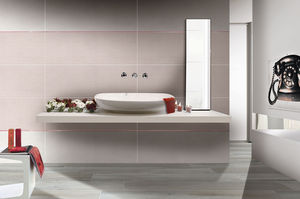 indoor tile
ABSOLUTE PLUS
Thickness: 10 mm
... effect, adds a modern touch to the base tile that replicates the classic and intramontabile Calacatta. It is very rich the proposal in the mat version where the base tile Basic completes and enriches ...
See the other products
BRENNERO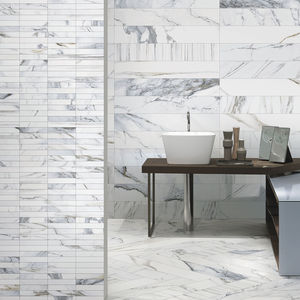 marble look tile
SCOT WHITE
Thickness: 10 mm
The marble… reinterpreted and modernized: Scot is the result of research into this noble material. Different types of marble were developed for each colour and then every type of surface was created ad ...
See the other products
COLLI DI SASSUOLO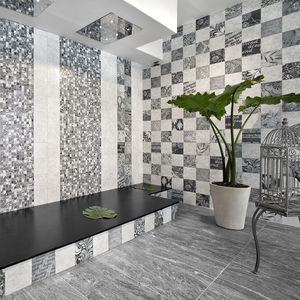 See the other products
DEL CONCA
indoor tile
INTRO : SANCTUARY
Thickness: 9 mm - 9 mm
Sanctuary, inspired by classic marble patterns they have the look and feel of the real thing. Theyre easier to install, clean, maintain and much more affordable.
See the other products
JOHNSON TILES

See the other products
FUTURE CERAMIC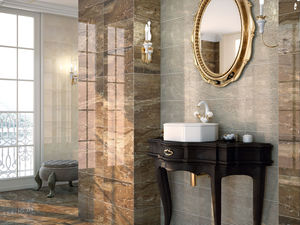 See the other products
APE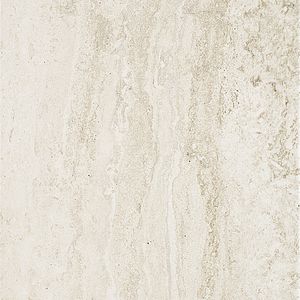 indoor tile
CRYSTAL : TRAVERTINO BEIGE AC - 99938 / 88927
See the other products
Angelgres Revestimentos Ceramicos Ltda.
Four brands able to respond to the diversity of trends and products. New concepts of ceramic expression, unique pieces and infi nity of chromatic games...
See the other products
Grupo Halcón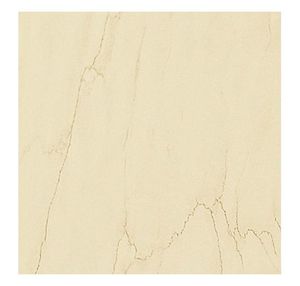 Soluble Salt Collection Hindware Product Size 60 x 60 cm Features Surface Finish - Stain Free Nano Polished Edge Finish -Rectified 4 Pieces / Box 1.44 SQM / Box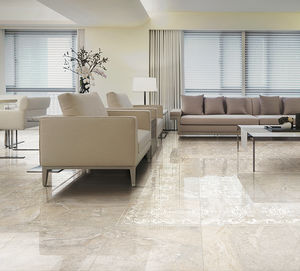 Natural veins enhanced by a special surface treatment, rich damask-effect trims and luscious, subtle tones: the Impero collection is pure Italian taste in its most quintessential form, the perfect combination of contemporary class and ...
See the other products
Cerdomus Ceramiche
Luxurious and naturally detailed. Marble tiles add glamour to any living space. Popular in hallways and bathrooms.
See the other products
CERAMICA CAS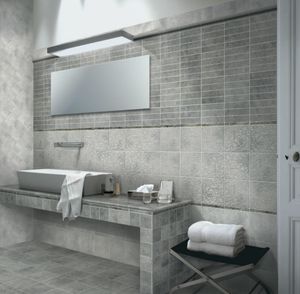 See the other products
CERAMICA ALTA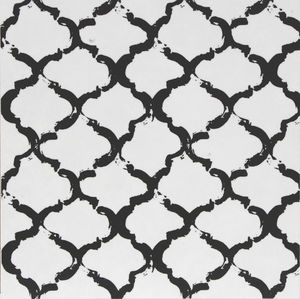 BLEND results from the graphic fusion of cement with an elegant colour palette. BLEND is a collection of glazed stoneware pavement. The urban graphic of spatulated cement mixes with colour, giving it a modern and contemporary touch. BLEND ...
See the other products
LOVE CERAMIC TILES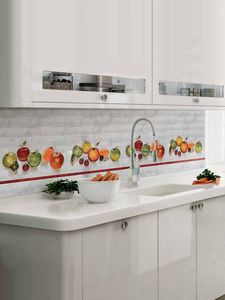 See the other products
CLEOPATRA GROUP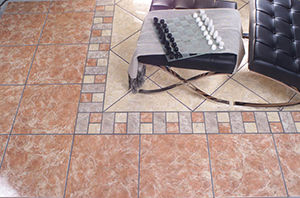 See the other products
ARBE Ceramica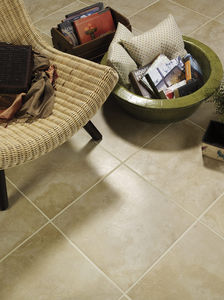 bathroom tile
ALABASTRINO
ALABASTRINO BEIGE ECO Code: 225011925 Series: Alabastrino Size: 17x17" Look: Marbleized Color: Beige Category: Ceramic Water Absorption: 6 % 800 N
See the other products
Alfagres S.A.