The Online Architecture and Design Exhibition
home automation system control panel
ICE TOUCH
GW16946CB ICE TOUCH PLATE KNX - GLASS - 6 TOUCHES AREA - WHITE - CHORUS BUS system with KNX Easy protocol: an advanced control system for residential solutions that complies with European standard EN 50090, allowing each component of ...
home automation system control keypad
TRANSMITTER KEYPAD CONTROL UNIT
This is fitted with a keypad, card reader and screen for configuring and activating or deactivating the alarm. Able to store events in the memory for monitoring the system history. Connected to an STN telephone line it can be used to: - ...
home automation system control keypad
ROOM CONTROLLER CONTOUCH UP 204, WHITE
Multifunctional display/operating device for KNX with 320 x 240 pixel 2.8" LCD color display For the display and operation of at least 18 configurable room operator functions: - Switching On/Off/Over - Pushbutton function (bell function) - ...
See the other products
SIEMENS Building Technologies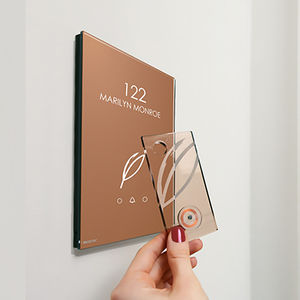 proximity standalone card reader
HRC3000
High-quality online offline readers with contactless MIFARE reader in Skyline Brilliance glass design; Glass standard: black; illuminated room number; other colors on request; Installation in flush-mounted box; LEDs for DND (Do not disturb) ...
See the other products
MIDITEC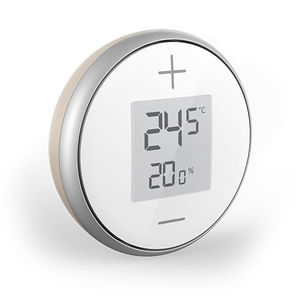 wireless temperature sensor
Ideal for displaying temperature and humidity readings. - Sleek, streamlined design - Digital display of temperature and humidity readings - +/- button: for changing the setpoint temperature - When combined with a thermostat it ...
The VF surface-sensor is intended for pipe-temperature measurement.
See the other products
Seltron
See the other products
Deny Security
heating system control keypad
JOY SR
The fancoil controller with radio receiver in high-quality design is used for individual temperature control and control of fancoil units in hotels, offices and living rooms. The device is designed for four- or two-pipe systems with changeover. ...
See the other products
Thermokon Sensortechnik
access control transponder card
TRW FULL
Admission tickets including photo: With the Smart Card TRW Full from Axess, you have an authorization card of qualitatively very high value. With the integrated chip, it is best suited for solid-state transmission of data. The chip card ...
See the other products
Axess
home automation system control panel
SMARTTOUCH®
A panel for controlling KNX systems and door communication. Intuitive and modern - the way building control should function. Ideally, the permanently installed panel is handled similar to a mobile terminal device. This means that the ...
home automation system control keypad
TYXAL+ CLS 8000
The benefits of using TYXAL+ CLS 8000 : Easy to use: press buttons confirmed by an audio beep Direct access to an SOS button in order to trigger an alert in the case of a distressing situation Convenient to use thanks to a battery ...
See the other products
DELTA DORE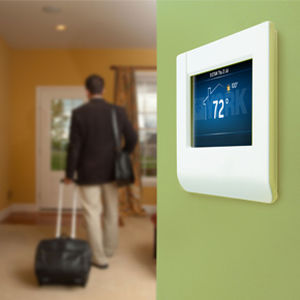 home automation system control panel
AFFINITY™
Reach your comfort level by controlling up to 6 zones (room areas) with custom temperature settings. Phone home to your comfort zone using our Wi-Fi® option to connect with our Intellicomfort™ app for iPhone®, iPad® and Android® mobile ...
See the other products
York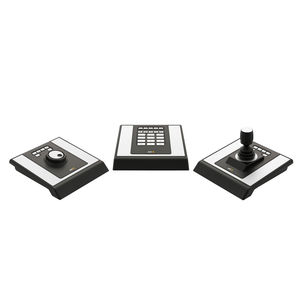 video monitoring network control keypad
T8310/T8311/T8312/T8313
Modular control board for professional camera and video management Modular system Accurate control of PTZ cameras Professional design Durable quality Easy to install Flexible options AXIS T8310 Video Surveillance Control Board ...
home automation system control keypad
CIATCONTROL
Range : Easy CIATControl: allows optimum control of Hysys system solutions for offices, hotels and senior citizen residences at a highly competitive price Smart CIATControl: maintain your Hysys system solutions energy efficient and ...
access control control panel
EVO SYSTEM
AVAILABLE VERSIONS User Interface wall mounted LCD display Display TOUCH (option) Digital outputs Analogue outputs 0 – 10 V Synergy with S.EN.E.CA. PRODUCT ADVANTAGES Integrated management of dual systems Selection of the most ...
home automation system control keypad
WS9LCDWFX
Compatible with iotega 2 x 16 full message display Automatic clock programming Multiple door chime Blue display White keymat backlight Displays temperature Multiple language support: English, French, Spanish 5 preset function ...
See the other products
Digital Security Controls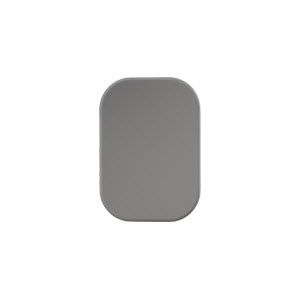 wall-mounted temperature sensor
Compensates for external temperature fluctuations Easy installation Compatible with all 'evo' boilers
access control fingerprint reader
VARIO
As part of the Vario system, the fingerprint reader is a function module which can be positioned at will within the system and combined with other modules. The integration of access control within the door communication system eliminates ...
See the other products
SSS SIEDLE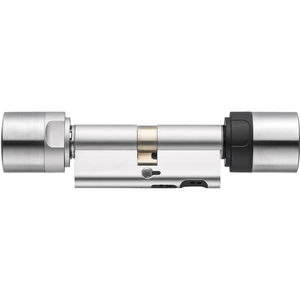 electronic cylinder lock
MOBILEKEY
The standard cylinder for a wide variety of applications: Suitable for interior doors on corridors or garden gates since a transponder is always needed to open the door from either side. Access control functions already included.
See the other products
Simons-Voss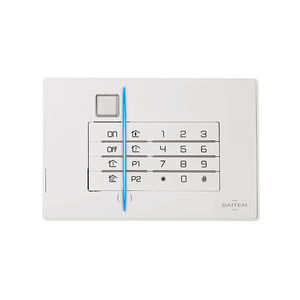 home automation system control keypad
SH640AX
This very user-friendly keypad controls the alarm system. It has a built-in tag reader, a speech synthesis system and command key backlighting. 4 customisable front faces: BH800AX : Titanium front face BH801AX : Slate front face BH802AX ...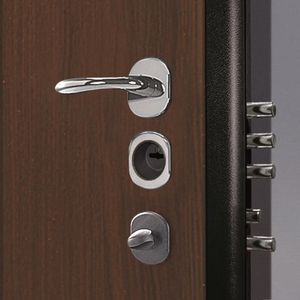 security cylinder lock
G400S
Double-bit key lock and European Cylinder Re-codable Locking system with deadbolts operates with double bit key, nr. 3 keys in a sealed package + high security Euro - profile Cylinder, with a defender for the external side. The locks ...
access control control panel
GIRA
Revox Plug-in for the Gira Quad Client The Revox user interface can be fully integrated in the building management visualisation from Gira, using the Re:control Plug-in. The Quad Client user interface consists of of four squares that ...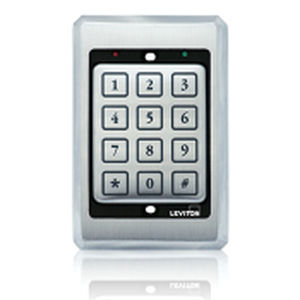 access control control keypad
54A00-1
Features and Benefits This access control keypad is designed to interface with any Leviton Omni family or Lumina automation system, and it is both weatherproof and vandal resistant The piezoelectric buttons work simply by tapping ...
heating system ventilation controller
AÉROSUN®
heating system control keypad
ECONET™
The Rheem EcoNet™ Control Center, ourintuitive, integrated air and water management system, customizescomfort while cutting energy costs*—from anywhere. Efficiency Controls 65%† or more of a typical home's energy use from a single interface Can ...