The Online Architecture and Design Exhibition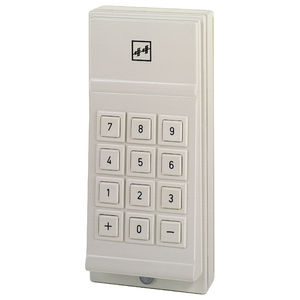 access control code keypad
4214X
This effective door code device is installed alongside the door. A compatible electric door strike is fitted into the door frame as the counterpart to the door lock. effeff can supply you with waterproof designs for outdoor areas. Keypad ...
See the other products
Eff Eff
outdoor temperature sensor
Vokèra controls complement our boilers and renewables products. Controls are a simple way to maximise product efficiency and give you control over your heating system. The latest controls pay particular attention to energy management, ...
photovoltaïc installation temperature sensor
XPV1RSA1A
MAIN FEATURES • Analogic/Digital convertor, 4 channels • Standard measuring range 0-10 V • Not stabilised 15V power supply capable of supplying a maximum of 20mA (100 mA when connected to an external power supply (12~18V) trough the ...
See the other products
Aros solar technologie
security cylinder lock
ICYLINDER 02
The iCylinder series adopt high-accuracy metal working process, which can widely replace the traditional mechanical cylinders. With the proximity iCard, you can easily add or delete any other user. With simple configuration via the ...
See the other products
iTEC
access control photoelectric cell
WALL
Synchronized IR photocell for screened surface mounting EMI screen suitable to work in areas with high electromagnetic disturbances Methacrylate plastic cover 15m range Operation temperature -15° C+60°C 12V-24V power supply Size:107x68x37 mm
See the other products
SEA

access control transponder key
A complete system that allows you to relax and enjoy peace of mind in a home that is always secure and protected. Opt for the freedom to go wherever you want while keeping everything under control, all the time and wherever you are. ...
access control transponder card
CD00A02TRC / CD00A03TRC
Dimensions and characteristics of the Card Complies with ISO 7810 (85.6 x 54 x 0.76 mm) Possibility of serigraphy on both sides (on request) Dual technology version (RFID and magnetic stripe on request)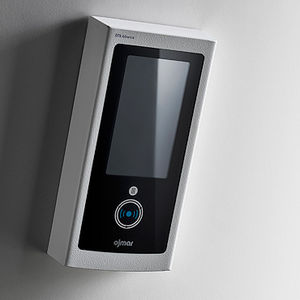 RFID card reader
NEXO®NI1
The Infoterminal is an information point for users who forget their locker number or wish to consult their remaining credit balance, etc. If an OTS transponder media is held up to the reading area, the infoterminal will display the number ...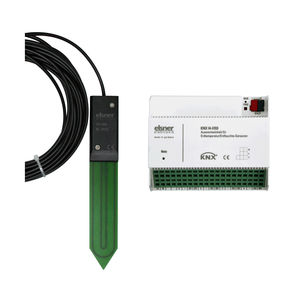 outdoor temperature sensor
KNX I4-ERD (70310, 70312)
The KNX I4-ERD evaluation unit monitors ground temperature and humidity. You can control an automatic watering system objectively with the data. Up to four TH-ERD sensors can be connected to the evaluation unit. The two KNX I4-ERD ...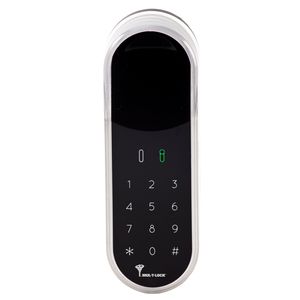 access control code keypad
ENTR™
Function Users can predefine up to 20 personal codes, program them into the touchpad andsecurely unlock the door. Hardened for outdoor use, the ENTR™ is also easy to install. Application ENTR™ is ideal for both residential and ...
See the other products
Mul-T-Lock®
Different types according to requirements Necessary for the funtioning of the thermostats The sensors are necessary for the functioning of the thermostats. The sensors measure the necessary parameters and transfer them to the thermostats. ...
ventilation system ventilation controller
SMOVE
Control tech of the latest generation Efficient and intuitive, easy to handle- the "sMove"-controllers are the latest generation of basic-controllers for decentralised ventilation systems. Thanks to the modern optics with a switchless ...
See the other products
inVENTer
centralized access control
V-EXT4+
See the other products
Vauban Systems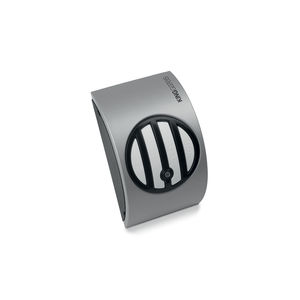 home automation system code keypad
NOVO TX
Wall mounted or tabletop rolling code transmitter 433.92 MHz Novo Tx is the KINGgates four-channel radio remote control designed for wall mounting. Alternatively it can be used as a tabletop transmitter thanks to the non-slip rubber feet ...
See the other products
KING GATES DI ANTONIOLLI MARIO SAS
ventilation controller
DIGIT SED
An important aspect of agreeable and en­ergy-ef­fi­cient ventilation is easy-to-use control. Vallox offers many alternative methods from simple power adjustment to programmed control tailored to your needs. Some Vallox ventilation units ...
See the other products
Vallox Oy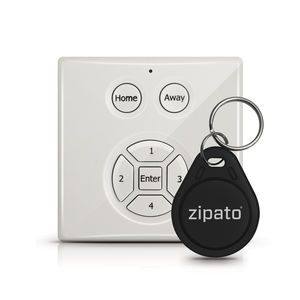 RFID card reader
Smart RFID Reader and Keypad
MINI RFID KEYPAD Zipato Mini RFID Keypad combines RFID and Z-Wave protocol for access control purposes. The user can identify themselves either by using manual code buttons on the numeric keypad, or by using a RFID key fob. The keypad ...
See the other products
Zipato
access filtering centralized access control system
K1P - DALLAS
Access filtering kit with Dallas chip reader. Simple and high performance solution for efficient access control. ADVANTAGES 100 Dallas chips capacity. Direct programming without programming tool. May be installed inside or outside. CHARACTERISTICS The ...
home automation system control keypad
BE-LCD-01
FOR EASYLAB FUME CUPBOARD CONTROLLERS OR ROOM CONTROLLERS, WITH TEXT DISPLAY Control panels to be used with fume cupboard controllers or room controllers, for displaying operating values, activating functions and signalling operating ...
See the other products
TROX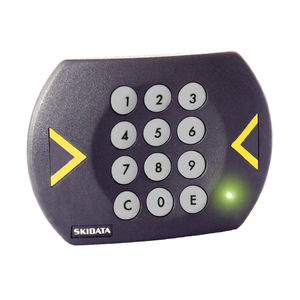 RFID card reader
KEYDETECTOR. GATE
Access control for buildings & parking garages SKIDATA provides secure access to locked buildings and parking garages. Access or entry is only allowed with authorization.
access control fingerprint reader
FP2005
The SKS fingerprint system FP2005 is a biometric access system with fingerprint detection. The finger is not placed on the surface. Instead it is drawn across the robust, thermal line sensor – this provides a high level of security. ...
centralized access control system
KC001
Access control kit available with a retroilluminated viewer by leds for diverse information and keypad to be able to activate the lock by means of one or various codes. It support up to 6 different codes that can be from 3 to 7 digits ...
ventilation system ventilation controller
UNIVERSAL
Universal control – one control for e², ego and RA 15-60 The universal control is a multi-functional 12 V control operated via a simple two-pole series switch. Different programs can be selected for each fan type. Power supply options The ...
See the other products
LUNOS Lüftungstechnik GmbH für Raumluftsysteme
access control code keypad
AT134S
Touch Metal Piezo Keypad, front surface mount, for use with 4, 8, and 26Bit Wiegand access control systems. Dimensions are 2.95" x 4.75" with tamper proof mounting system. Metal housings are machined, one piece construction with non-removable ...
See the other products
Baran Advanced Technologies
home automation system control keypad
FMH2
Wireless mini hand-held transmitter 43x43mm, 16mm high. Weighs only 30 grams. The batteryless mini hand-held transmitter FMH2 contains the same wireless module as the cordless wireless pushbuttons FT4 and has 1 rocker. It can transmit ...
video monitoring network control keypad
PILOT
System Management Console Pilot composed of the single units Pilot/Center, Pilot/Joy and Pilot/Jog, based on cutting edge technology for operating most complex control scenarios in networking security surveillance systems with ...
See the other products
GEUTEBRÜCK