The Online Architecture and Design Exhibition
Slide&Hide door Telescopic FlexiRail® system with stop function (1 pair) Telescopic rails (1 pair) Bevelled design Revolution handle CeramiClean® (back, roof and side liners)
See the other products
NEFF
See the other products
Kitchenaid France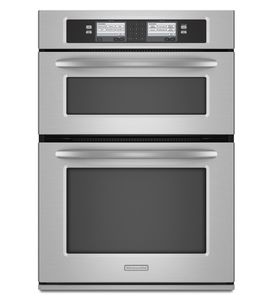 This 30-inch microwave wall oven combination oven features convection performance in both ovens. Steam-assist technology in the lower oven helps keep foods moist without ...
See the other products
KitchenAid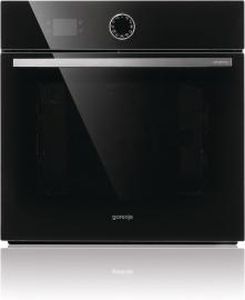 electric oven
SIMPLICITY : BO75SY2B
... Usable oven volume: 65 l Multisystem oven BigSpace - 65 l SuperSize baking area Surface of the largest baking pan : 1,316 cm² Removable flat oven inner door glass surface HomeMADE® ...
See the other products
GORENJE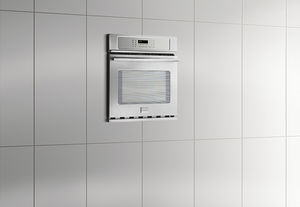 Power Type: Electric Size: 27'' Installation Type: Built-In Collection: Frigidaire Professional
See the other products
Frigidaire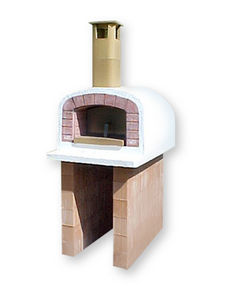 Build your own bread and pizza oven! This kit from Tonwerk is your palates key to the delicacies of a wood fire. Slipping into the role of an experienced do-it-yourselfer your job is simply to install the oven ...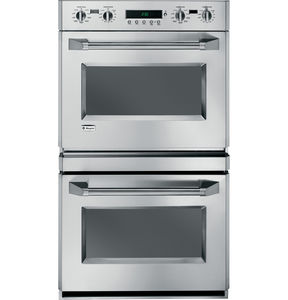 Glide in and out smoothly on stainless steel ball bearings, and are designed to be left in the oven during the self-clean cycle
See the other products
Monogram
electric oven
COMBAIR HSE
Premium Swiss Quality Yes Combined operation Oven Operating time / switch-off time Yes Food probe Yes Fully electronic appliance Yes Electronic clock timer Yes Cooking space volume 39.0 litre Lighting 1 halogen bulb Time ...
See the other products
V-ZUG AG
... limit our culinary options. Luckily, doing more with less just got a whole lot easier! This compact and versatile microwave oven frees up valuable kitchen space by providing a single solution for heating, defrosting and grilling.
See the other products
Zanussi Home appliances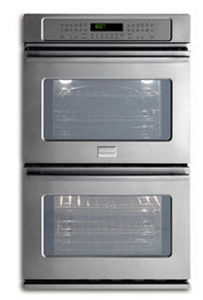 ... Preheat in less than 6 minutes.1 Pro-Select® Controls Precise control at your fingertips. Rapid Clean For a quick, light oven cleaning. One-Touch Keep Warm Setting Just one touch of a button keeps food warm until ...
See the other products
Frigidaire
commercial oven
PDG-HD SERIES
High power professional gas ovens for any kind of cooking. AUTOMATIC WASHING INCLUDED. Available models: PDG-106-HD, PDG-110-HD, PDG-115-HD, PDG-120-HD PDG-115-HD model: Includes bracket PDG-120-HD model: Includes ...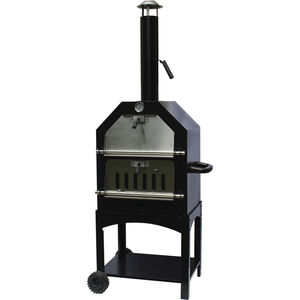 Depth: 37 cm
Characteristics Easy Assembling Can use Firewood and Charcoal EAN-Nr.: 40 33886 11054 5 Weight: ca. 30,0 kg Dimensions W x H x D: 50 x 160 x 37 cm Material: Ceramics, Steel Color: black
See the other products
Buschbeck
... surface clearances are 6" and 6". OVENS All ovens measure 20.5" deep by 14" high. Large oven measures 31.5" wide, for the best baking characteristics and results. Medium oven ...
commercial oven
QUATTRO PRO TOP
Depth: 60 cm
... wood fired oven, perfectly designed to be placed on a food truck, inside a professional kitchen, in a fast food restaurant or for catering use. Cooks 4 small pizzas or 3 large pizzas at a time, and up to 70 pizzas per ...
See the other products
ALFA PRO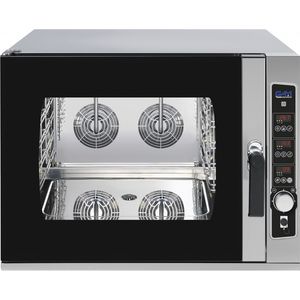 Digital control 99 programs. Bi-directional reversing fan system. Digital water injection regulation. Automatic pre-heating setting. N. 2 speed regulation. N. 3 cooking cycles for each program. Steam Exhaust regulation. Halogene lights. ...
See the other products
GAM INTERNATIONAL S.R.L.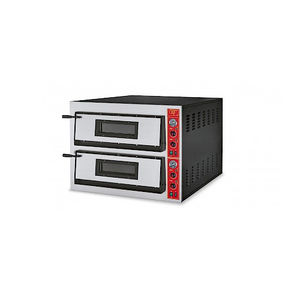 Depth: 1,080 mm
Professional electric ovens provided with cooking chamber completely in refractory stone. For this series of ovens, a further isolation and maintaining of the temperature are guaranteed also after a long ...
See the other products
GGF S.R.L.
See the other products
Thorma Vyroba k.s.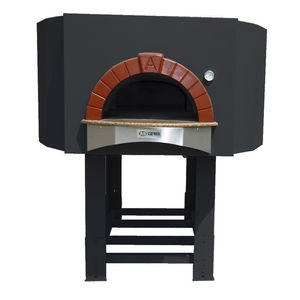 WOOD-BURNING OVENS FOR PIZZAS (Series D) The ovens of series D are of domical type and are assigned for baking of pizzas. They are made of vibrated refractional material with high percent of aluminum ...
See the other products
AS Term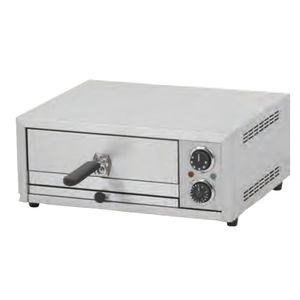 MINI PIZZA OVEN IN STAINLESS STEEL, 1 REMOVABLE GRILLE CM.34X34 Size: cm. 50x 50x 20h Electric power: 1,75 KW Voltage: 230V~ Frequency: 50 Hz Weight: 26kg
See the other products
lotus
Depth: 775 mm
Electric Oven with Shelves Electric oven with 2 shelves for 3 pans 40 x 60 cm pans or 3 GN 1/1 or 6 GN 1/2. Internal dimensions: 3 x (48 x 62 x 12,5) cm. Oven: 300o C Dimensions 75 ...
See the other products
NORTH CATERING EQUIPMENT PRODANAS SOTIRIOS &amp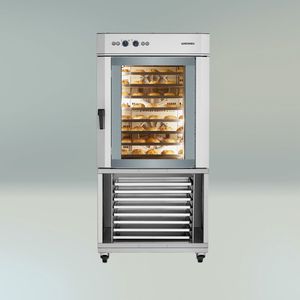 commercial oven
EUROMAT B4 EM/B8 EM
Depth: 34 in
... baking oven with manual or computer control. The classic hot air convection oven from WIESHEU. The very latest technology in an attractive design. With their trendsetting baking technology and refined ...
See the other products
Bizerba
Depth: 85, 96 cm
... divides itself in three, proposing a solution to all of the problems of space. The cooking surface in refractory material, the oven roof in stainless steel and the window on the door characterizes the whole family. Simple ...
See the other products
alfa refrattari
wood-burning oven
DUETTINO
... design and unique style for Duettino, the double chamber wood fire oven gives your home a wonderful extra touch. A new concept for kitchen living where this elegant and powerful pizza oven ...
See the other products
Alfa Living
wood-burning oven
THE SOL-Y-YO®
... 15 minutes, your pizza oven is so hot, pizza's bake in minutes. "We used the pizza oven for a birthday party of one of our kids and it was an amazing success. Month later we still have children asking ...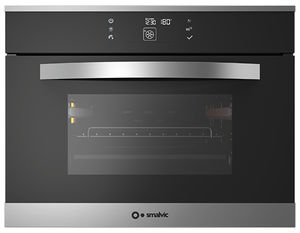 electric oven
LINEAR 45 : 1017565400
Depth: 545 mm
Electric multifunction oven 10 functions 35 litres cavity capacity White touch control function panel Cooling fan Safety auto shut down Cool door safety Removable door and glass panes Telescopic runners Internal ...
See the other products
Smalvic SpA