The Online Architecture and Design Exhibition
access control photoelectric cell
EC180E
Photocell infrared rotating 180° surface. Dimensions: L 37 x H 105 x P 36 mm Power supply transmitter: 12/24 V AC-DC 25mA Power supply receiver: 12/24 V AC-DC 35mA Range: 10~20 mt Output relais adjustable: NC-NA / NF-NO Operating temperature: ...
See the other products
CASIT s.n.c. di C.C.Ramella & C.
access control code keypad
PASSO
Digital key selector via wire, supplied with his own decoder.
See the other products
TELCOMA
access control control panel
BRAIN 03
See the other products
GENIUS
Air temperature sensor with integrated overvoltage protection, as external sensor for heating controllers. The external sensor is available as PT1000 (AUSPT) and KTY (AUSKTY). Permissible temperature range -30°C to 50°C.
home automation system control keypad
HLPC-100
Main controller built in Video & Talk - Talk between flat and Guard station by hands free - Show the video of the lobby Open the door of main entrance - Open the sliding door - Door open by Password, RF-Card (13.56MHz) Supports 64 ...
home automation system control keypad
MASTER ON-OFF
Vitrum makes home automation easy and beautiful. Beyond rollers and scenarios, Vitrum offers temperature control for room climate adjustment, and a Master-On/Off switch to rapidly turn the system on and off with one single touch.
access control ventilation controller
Ventilation systems have a considerable impact on energy requirements and losses. Therefore, a manual control is only feasible during the summer months. Throughout the rest of the year, power engineering factors mean that an electronic ...
temperature sensor
KDT-M / KDT-M1
The duct temperature sensors are designed for installation in the air duct and temperature measurement of the air flow in the ventilation and air conditioning systems. Application The duct temperature sensors are designed for installation ...
See the other products
Ventilation Systems JSC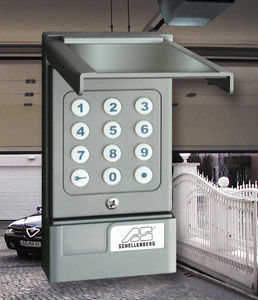 access control code keypad
20059
for garage gate drives and exterior gates operation by numerical code, illuminated buttons up to three receivers can be controlled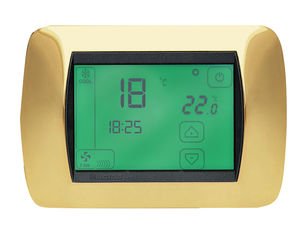 heating system control keypad
THERMOPAD
ThermoPad is a new touch screen control panel for air conditioning and heating purposes. Its flat with the wall design is fully compatible with different Bticino and Gewiss 3 modules plastic covers makes it very convenient and flexible ...
RFID card reader
WALL-MOUNT
Chipcard or proximity reading technology/RFID. Flush-mount (compatible with most popular plates) or wall-mount. Button, 3 LED, illumination slit, acoustic signal, 3 inputs and 3 outputs.
access control code keypad
AGILITY™2-WAY
The Agility™ 2-way Wireless LCD keypad is a modern, streamlined keypad that enables the user to remotely control and operate the Agility™ security system. Using the modern blue LCD display and the Multi-language support, the system is ...
See the other products
RISCO Group
heating system control keypad
ZAS
ZAS Touch controller is a great solution for demanding applications in hotel rooms and apartments. ZAS is able to manage climate, audio, shutters, lights and all through an intuitive and modern touch panel. ZAS includes an infrared receiver ...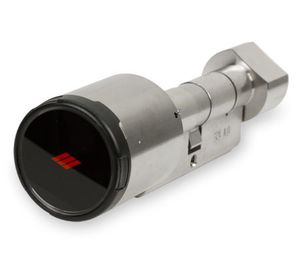 The contactless electronic cylinder allows hotels to quickly and easily upgrade from mechanically operated locks to electronic access control (granting access rights using cards or other electronic credentials). It can be integrated ...
centralized access control system
Physical security enhancement is the first step in preventing information leakage. Access Control SystemAccess control systems and other physical security measures are essential to prevent leakage of personal and corporate information. ...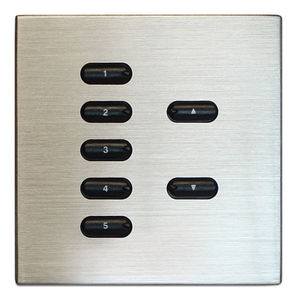 access control control keypad
KENSINGTON
These control panels provide the interface between the user and the remote dimmer. Installed in standard single gang UK style electrical wallboxes and connected to the dimmer by LV cable, these versatile units can be installed in any ...
See the other products
iLight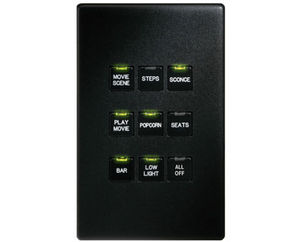 home automation system control keypad
METROPOLITAN
The Savant Metropolitan Keypad offers a sleek look, as well as the added bonus of easy installation and programming. As with all Savant keypads, the Metropolitan is available in a wide variety of button configurations, engraving options ...
See the other products
Savant Systems
home automation system control keypad
EQUINOX 4
With a minimalistic on-wall presence, the Equinox 4 LCD keypad maintains a signature Vantage aesthetic while delivering complete room control through a unique single layer programmable interface. This revolutionary LCD keypad simplifies ...
See the other products
VANTAGE
proximity standalone card reader
ACCEZ-30-AUT
The reader ACCEZ-30-AUT is a cheap proximity reader that works standalone and can be fixed directly to the lock of the door or electromagnet. The reader can store up to 30 different card/key codes and its very practical because it works ...
See the other products
bioaccez controls s.l.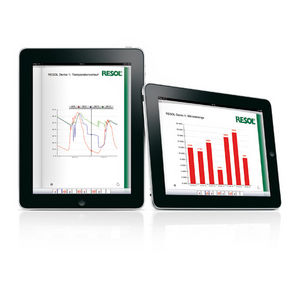 home automation system control keypad
VBUS®TOUCH
A touch of your finger is all you need to view detailed temperature charts, generate yield balances and monitor the status of your system. The VBus®Touch software is of course compatible with the iPhone and the iPod touch as well. To ...
See the other products
RESOL Elektronische Regelungen GmbH
access control multi application controller
ISS-300
See the other products
ELCOM GmbH & Co. KG
temperature sensor with solar radiation function
FKP 6
item no. 500204 Panel temperature sensor FKP 6 Black, 1.5 m, Pt 1000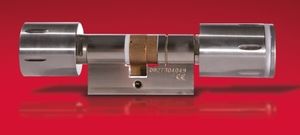 electronic cylinder lock
PROTECTOR®
DOM Protector® in its standard form offers complete security, flexibility and convenience. The cylinder provides the highest possible degree of protection against attempted electronic and mechanical tampering. Up to 32,000 locking ...
See the other products
Dom Sicherheitstechnik
centralized access control system
VICTOR
The victor Command Center lets you easily build your own cost-effective security operation center (SOC). You can manage thousands of cameras and multiple locations, creating video walls using standard PCs. Video walls are a key component ...
See the other products
American Dynamics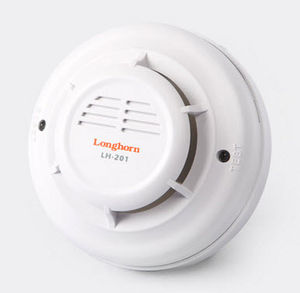 temperature sensor
LH-201
Dust proof to avoid false alarm, Temperature sensor of high accuracy, Alarm reset: power failure reset. Working Voltage DC 12V Quiescent Current ≤50μA Operating Current ≤50mA Operating Temperature -10℃~+85℃ Alarm Temperature ...